We have for you 21 delicious lentil recipes that are vegetarian, wholesome, and probably the best ways to eat lentils every day. These recipes are easy to follow, budget-friendly, and require a few basic pantry staples.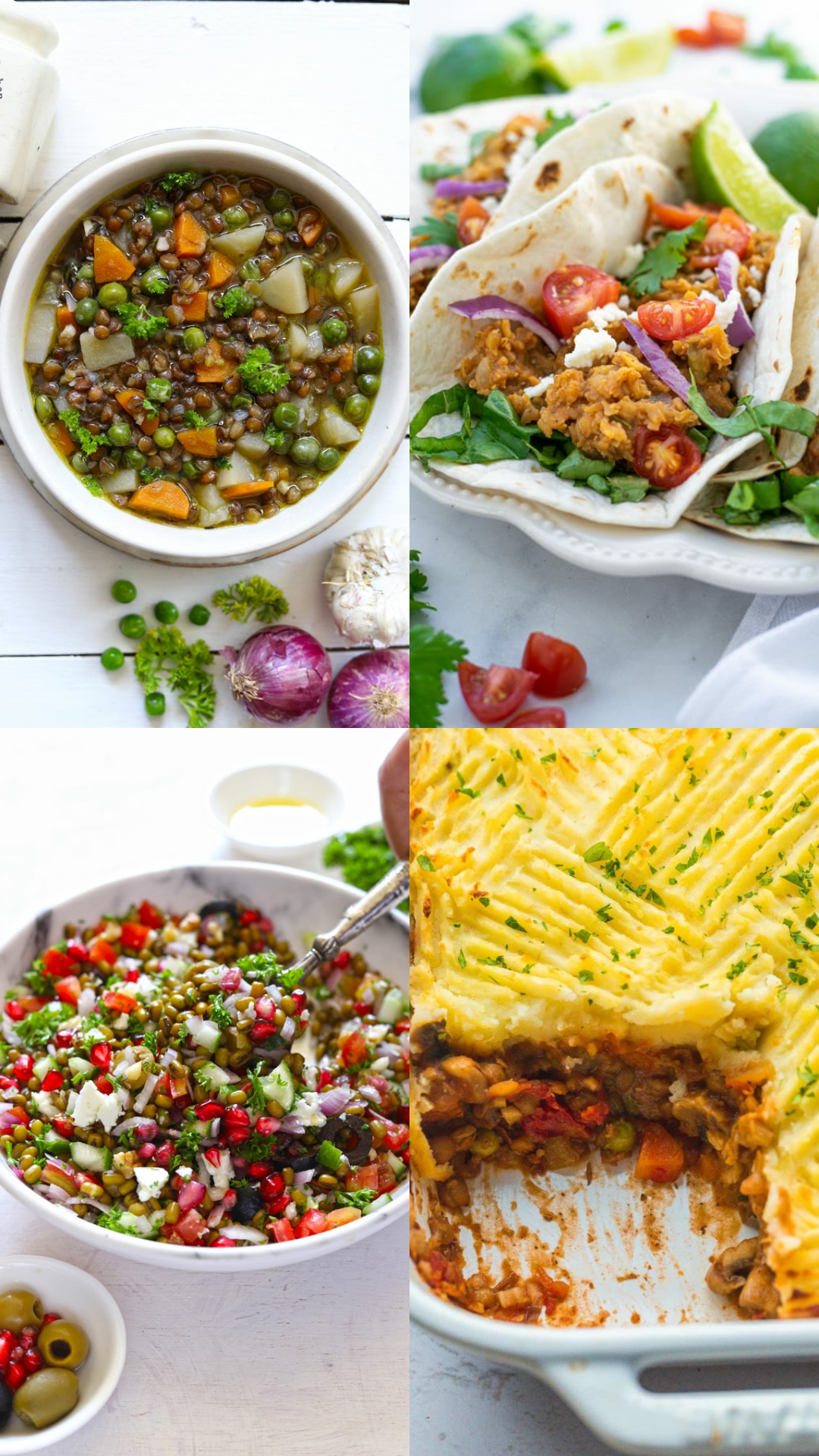 About Lentils…
Lentils and legumes are a great source of vegan, gluten-free plant-based protein. What else I love about lentils? They are inexpensive, easy to store, fulfilling, and highly versatile ingredient.
I am listing 21 Best Lentil Recipes that will teach you how to eat lentil deliciously.
Lentil Salads, Soups & Stew:
Instant Pot Lentil Soup (Mulligatawny)
Mulligatawny Soup is classic gluten-free, vegan, one-pot creamy lentil soup. It has lentils, rice, vegetables, spices, and my favorite coconut milk. All these fulfilling ingredients make this 10 minute instant pot soup a perfect weeknight dinner.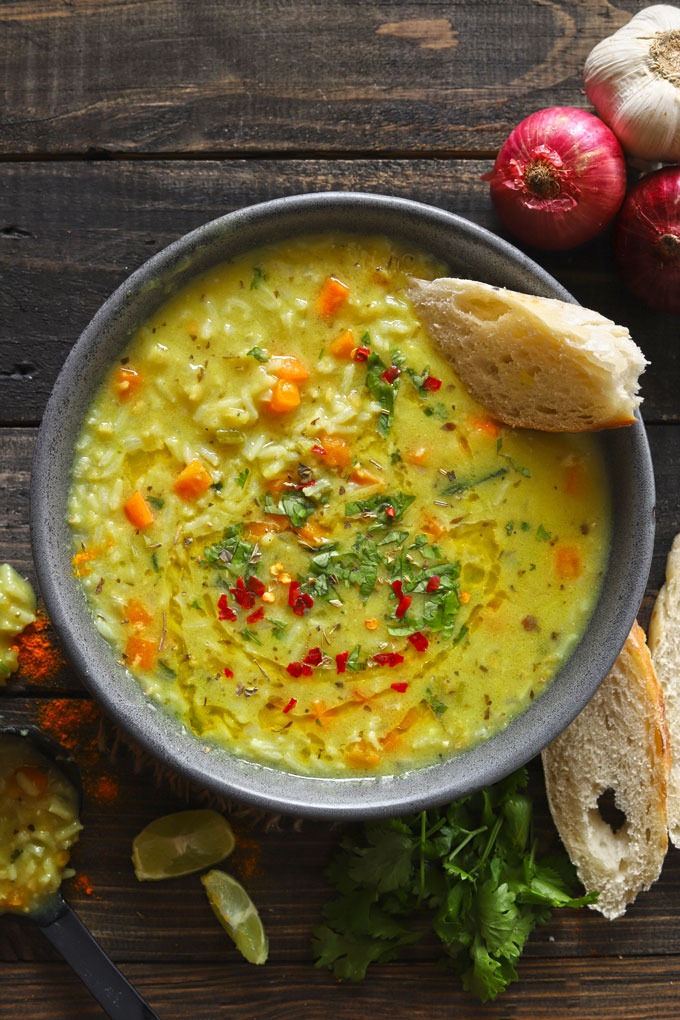 Mediterranean Style Lentil Salad
Lentil Salad is the best way to eat lentils with a lot of veggies, greens, herbs soaked in a flavorsome dressing. It is a wholesome, nutritious, fulfilling salad perfect for the summer season.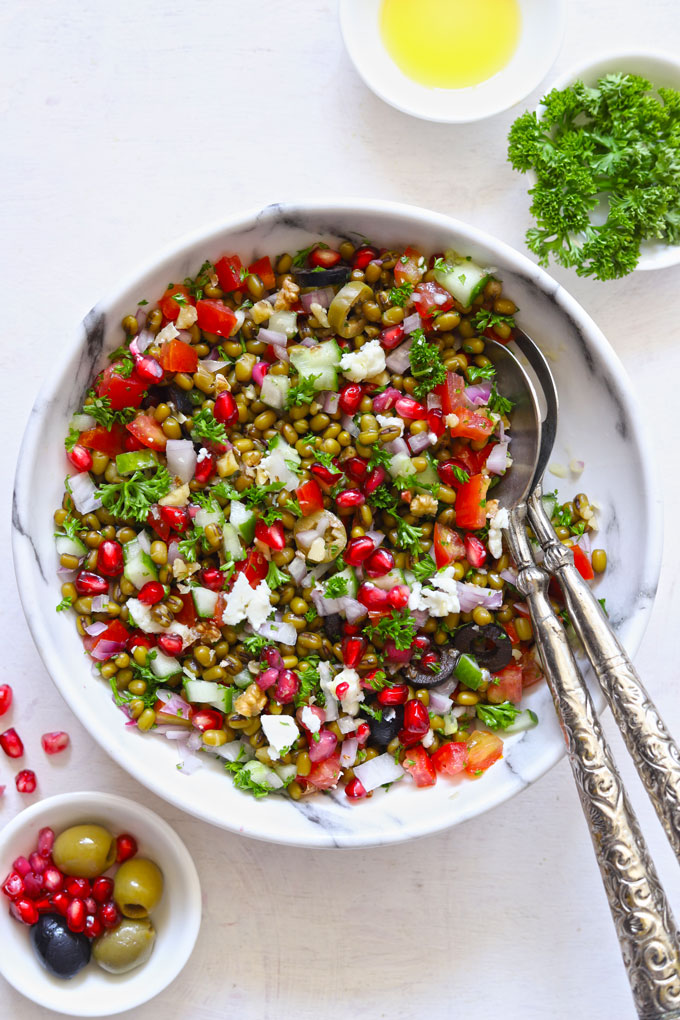 These vegan waffles are no ordinary waffles, I added red lentils to give them some protein boost. Intrigued enough to read further?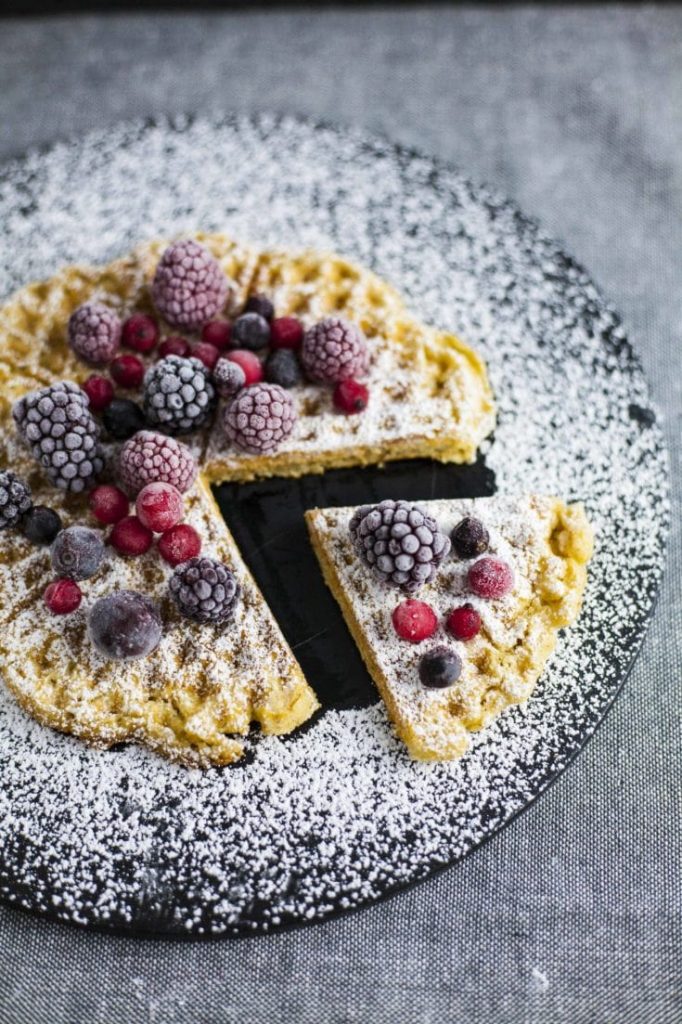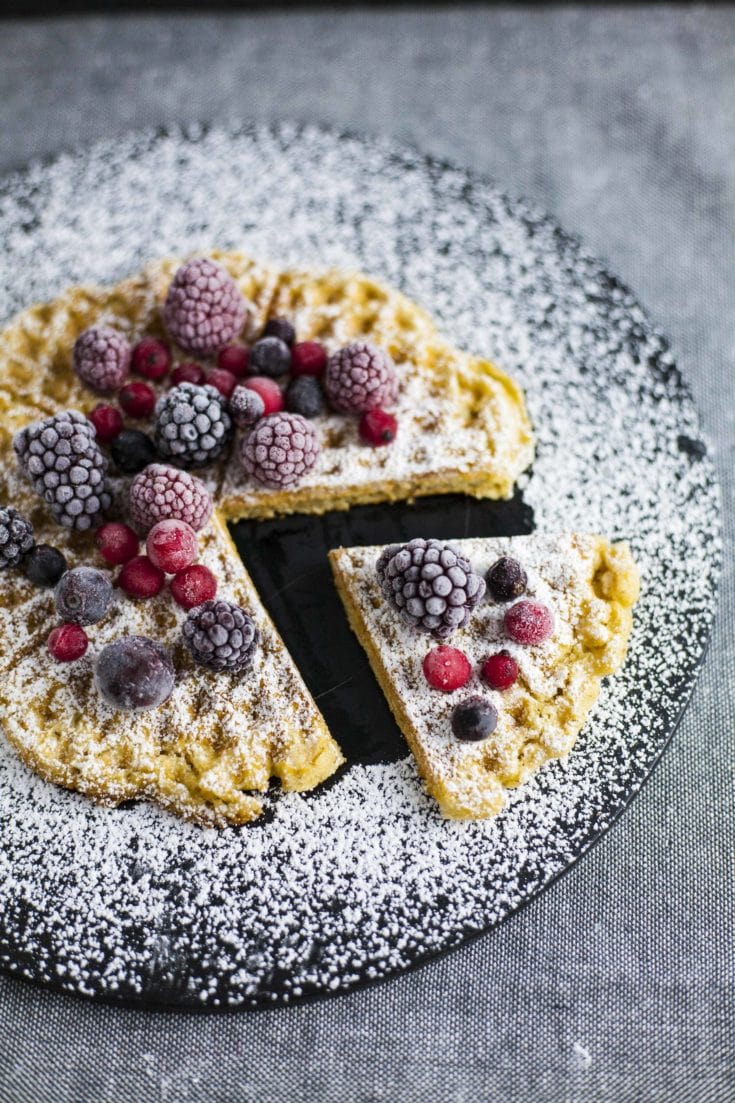 We all love easy, healthy Dump & Start Red Lentil Tortilla Soup isn't it! This Tex Mex Red Lentil Tortilla Soup is ready in minutes in your Instant Pot / Pressure Cooker.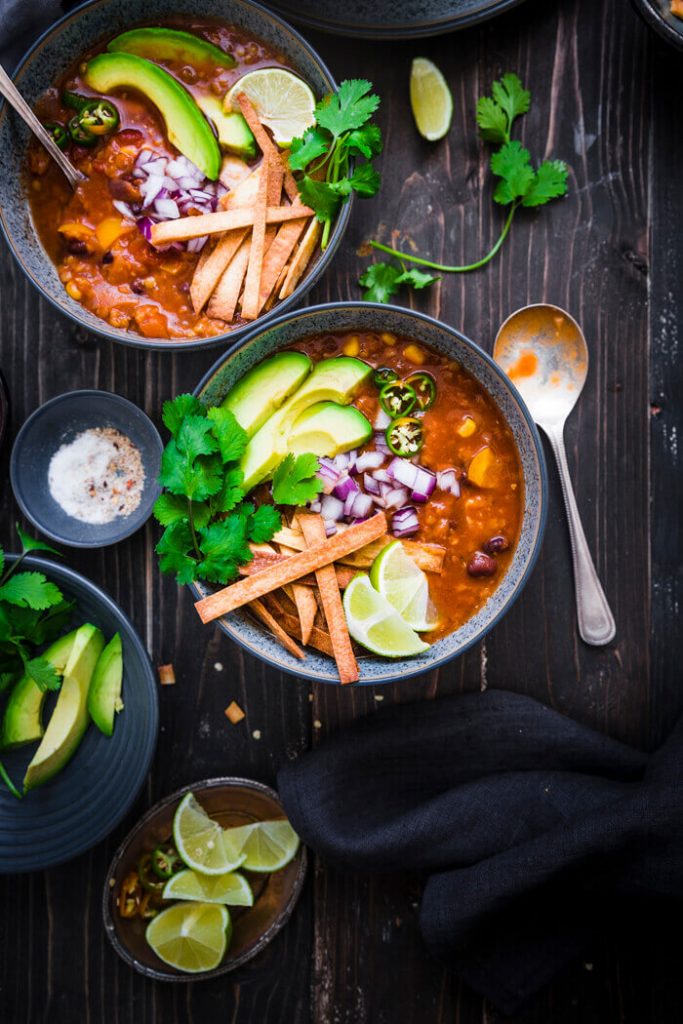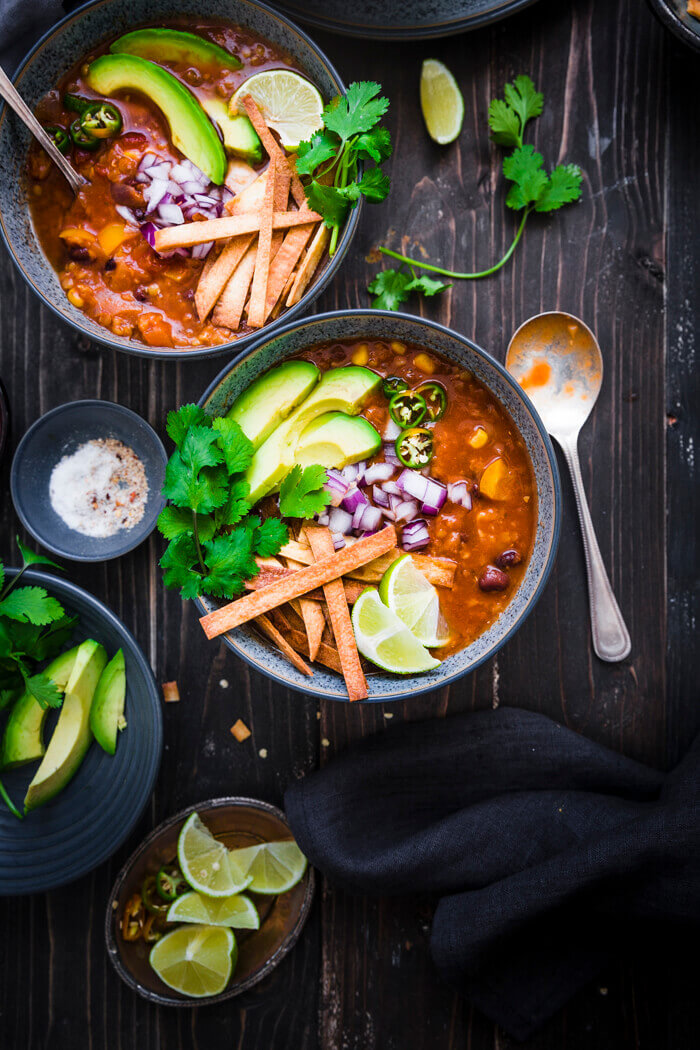 Gluten-Free Masoor Dal Cutlet Recipe is a satiating party appetizer or teatime snack with a crisp exterior and soft kebab like texture underneath. Serve these cutlets with the dip of your choice.
This red lentil and carrot soup is an easy and delicious dairy-free soup that is perfect for a chilly winter day. It's incredibly easy to make, made with simple ingredients you probably already have in your pantry, and comes together in just about 30 minutes!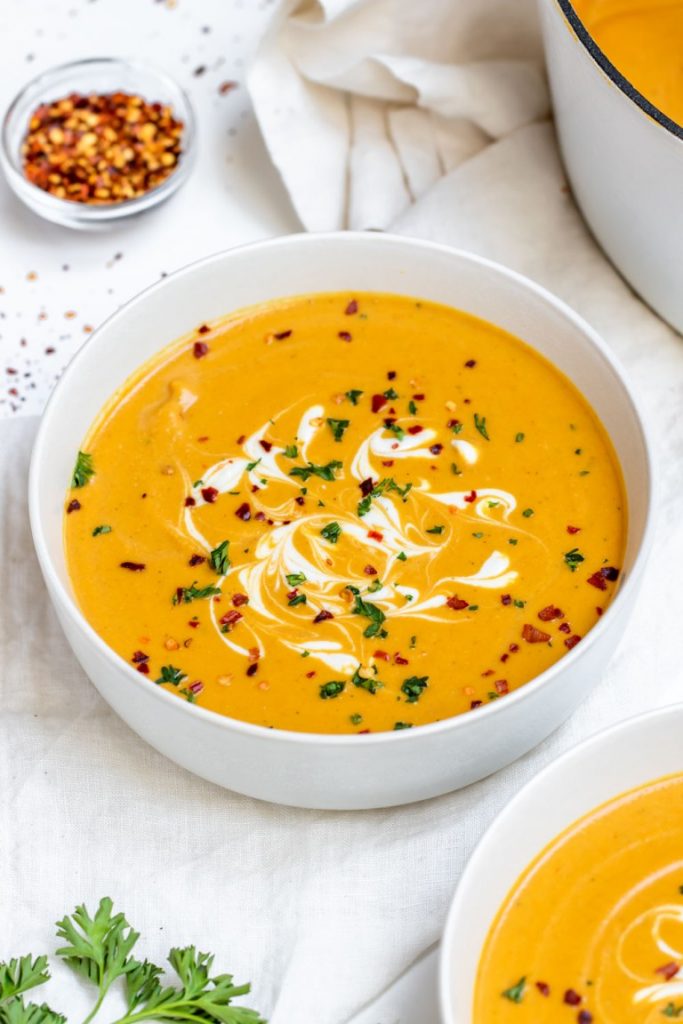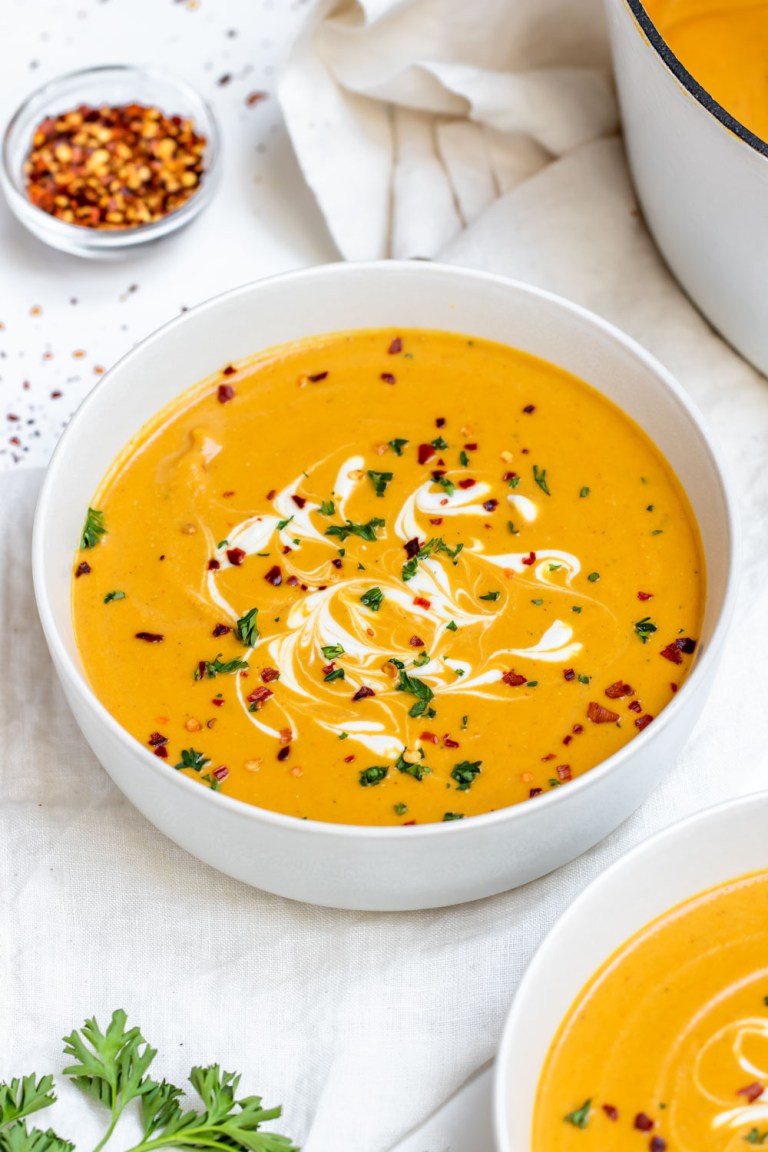 This is an instant pot-friendly, vegan lentil stew recipe. It has lentils, seasonal veggies, and all things comforting you need in a perfect one-pot meal.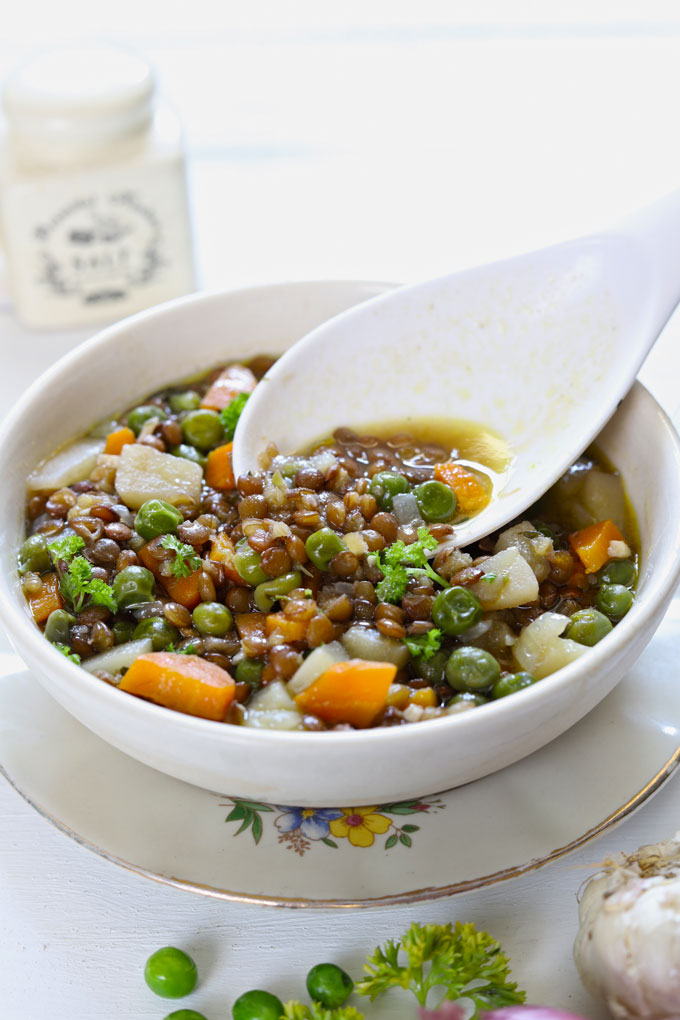 Instant Pot Ethiopian Lentil Stew
Misir Wot is a healthy, protein-packed Ethiopian stew made with lentils, and a flavorful spice mix called Berbere. This EASY Instant Pot recipe is quick to make and served with rice makes a complete meal.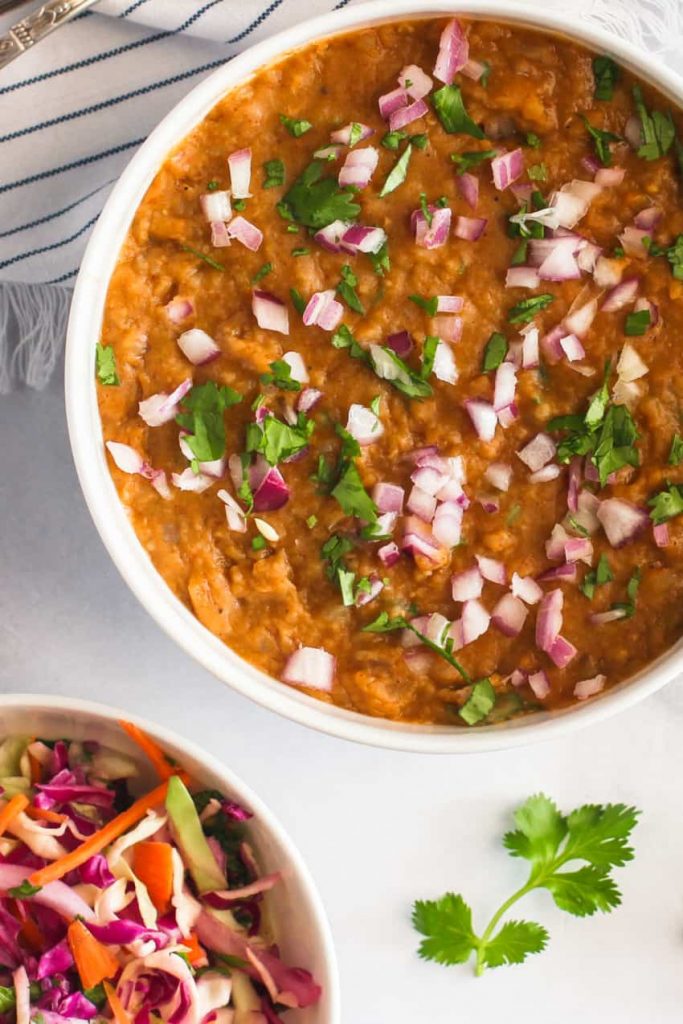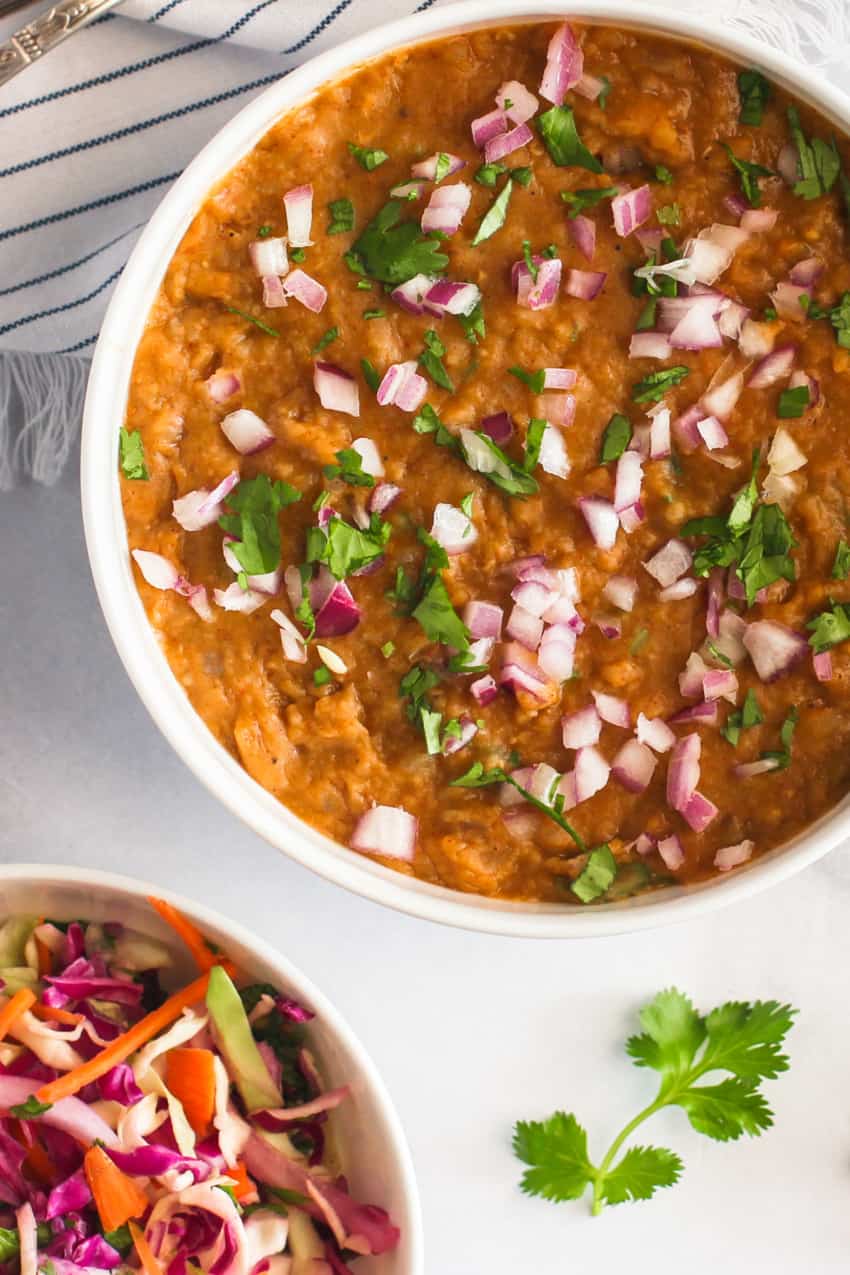 Made with lentils instead of chickpeas, this lentil falafel isn't your average falafel and makes for a great addition to salads and sandwiches.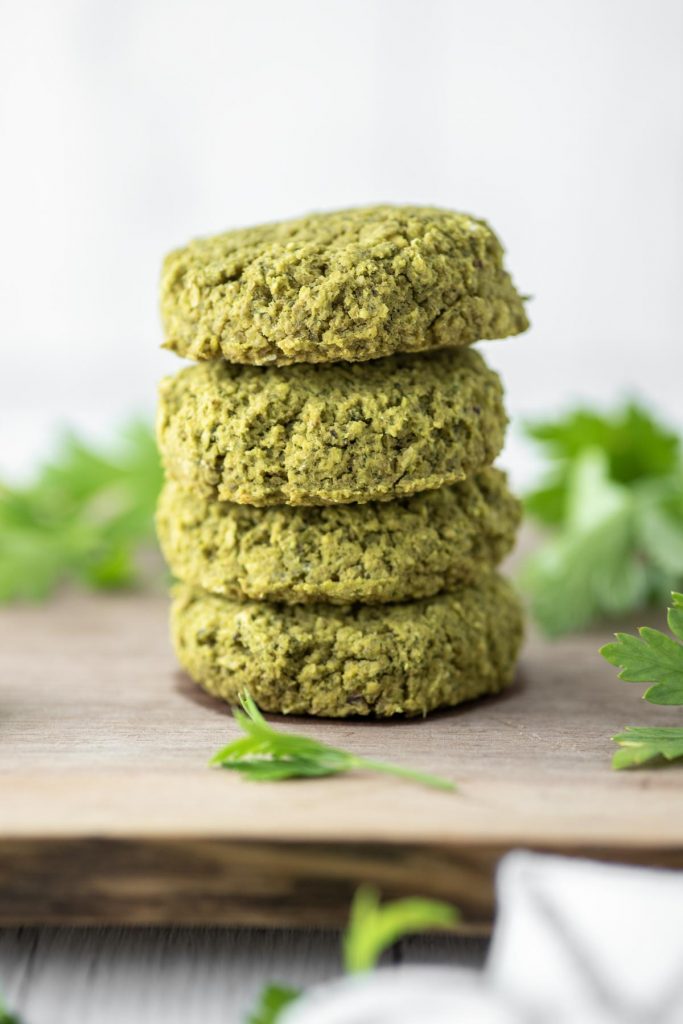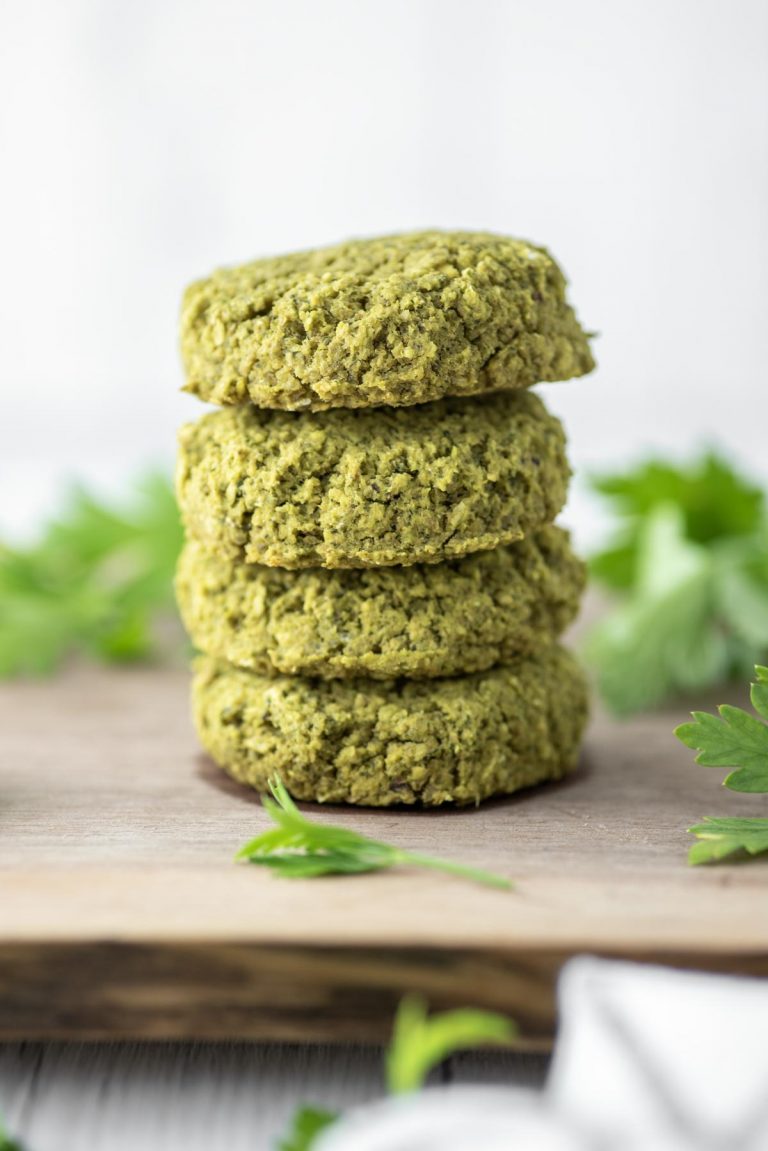 Lentil Curry & Main Course:
Dal Makhani is the hearty, creamy, mildly flavored Indian dal recipe. It's buttery texture simply melts in the mouth. Hence, it is just perfect to dip naan or serve as a main-dish with jeera rice.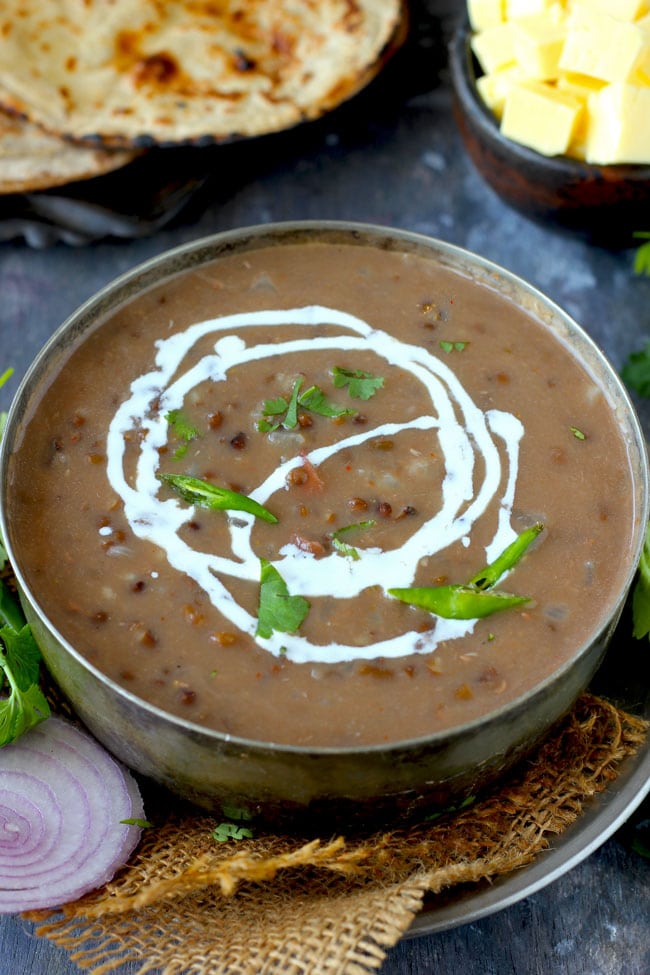 This vegetarian rogan josh is packed with wholesome ingredients – it's healthy comfort food for chilly days. This aubergine curry is vegetarian/ vegan and a great way to satisfy a curry craving.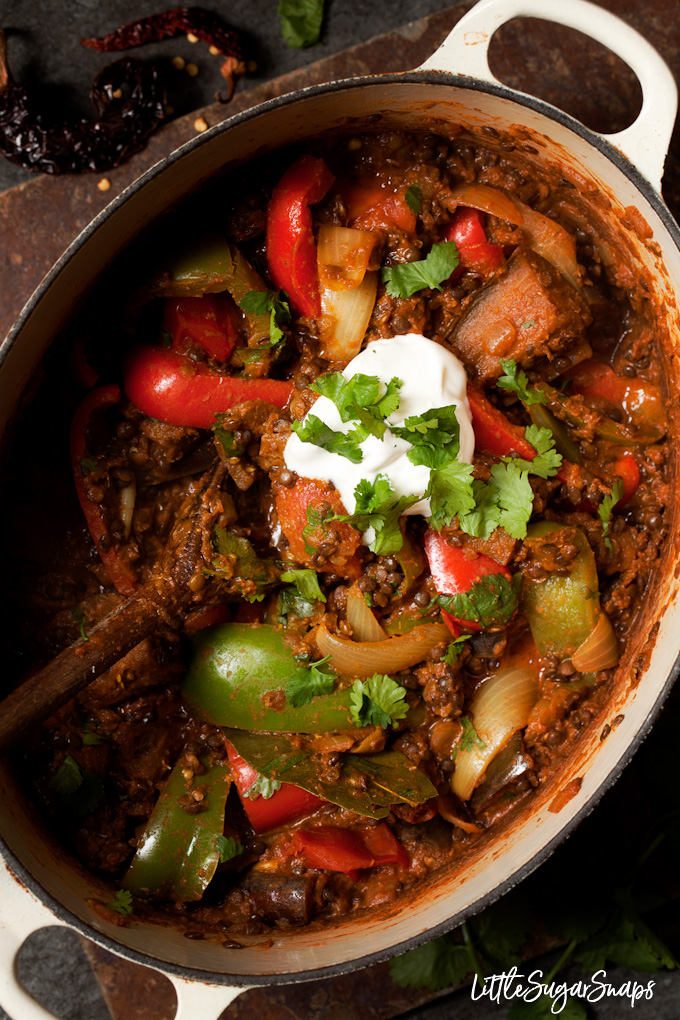 Quick and easy Red Lentil Curry, also known as Masoor Dal, made in the instant pot and stovetop. This super delicious, healthy and budget-friendly vegan meal can be made in less than 30 minutes!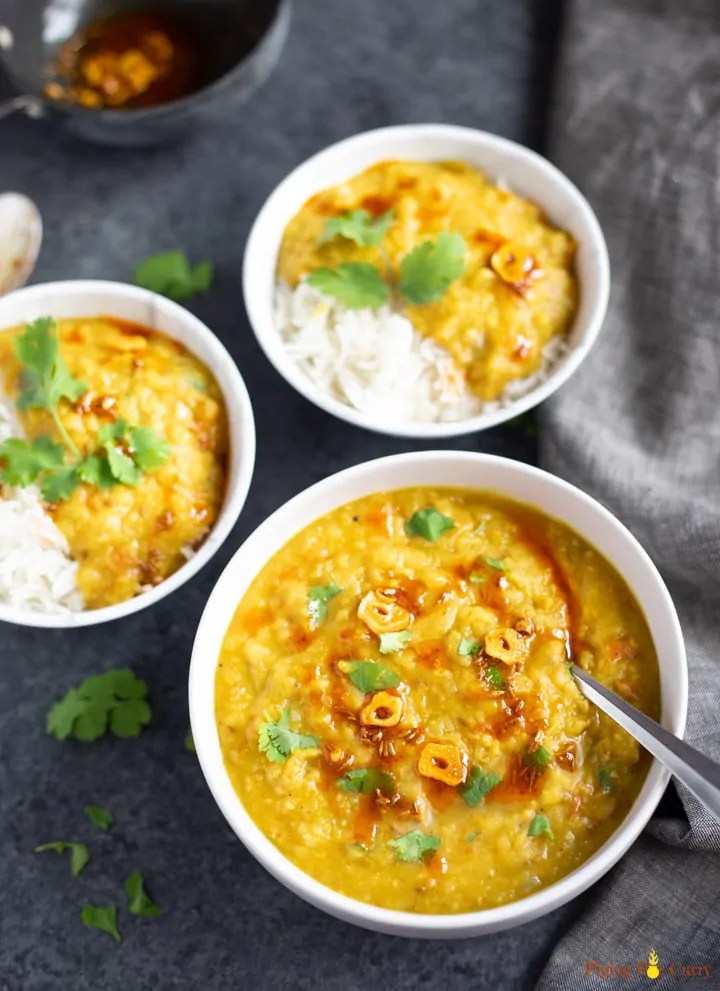 Oats Khichdi is an Indian style oats porridge packed with vegetables and yellow moong dal. It's a fabulous vegetarian one-pot casserole meal cooked in a pressure.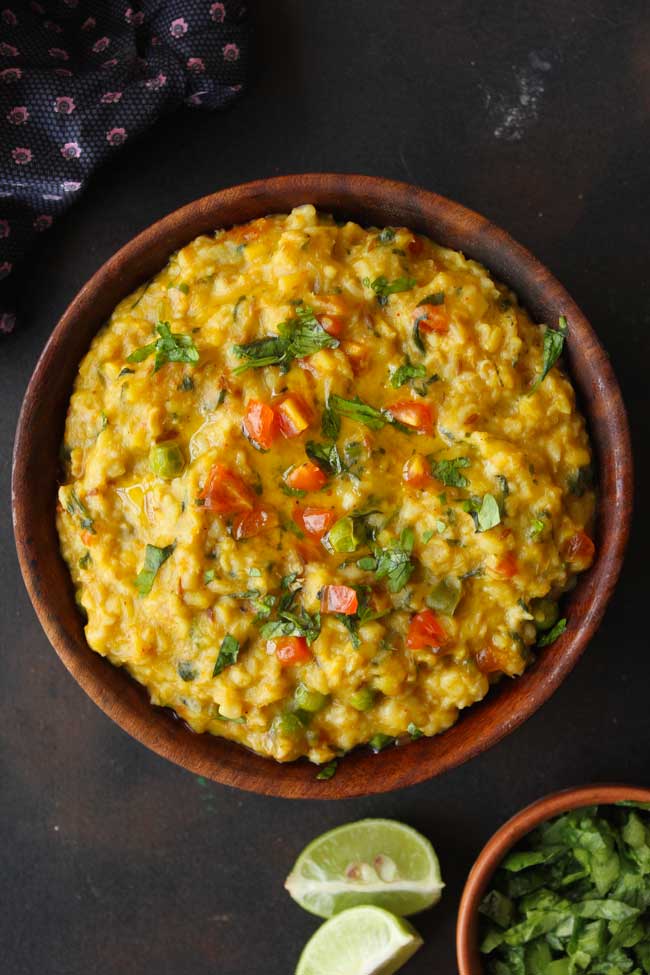 Lentil Chilli is so chunky and hearty, even meat-lovers will be pleased. Thanks to a combination of beans, lentils and butternut squash, this vegetarian chili recipe will rival any meat-based chili out there.
Spaghetti with lentil sauce, sometimes called lentil bolognese or lentil ragu, is a hearty, traditional dish from Italy. Nutritious and packed with protein, it is great for vegetarians, vegans and anyone who loves Italian food.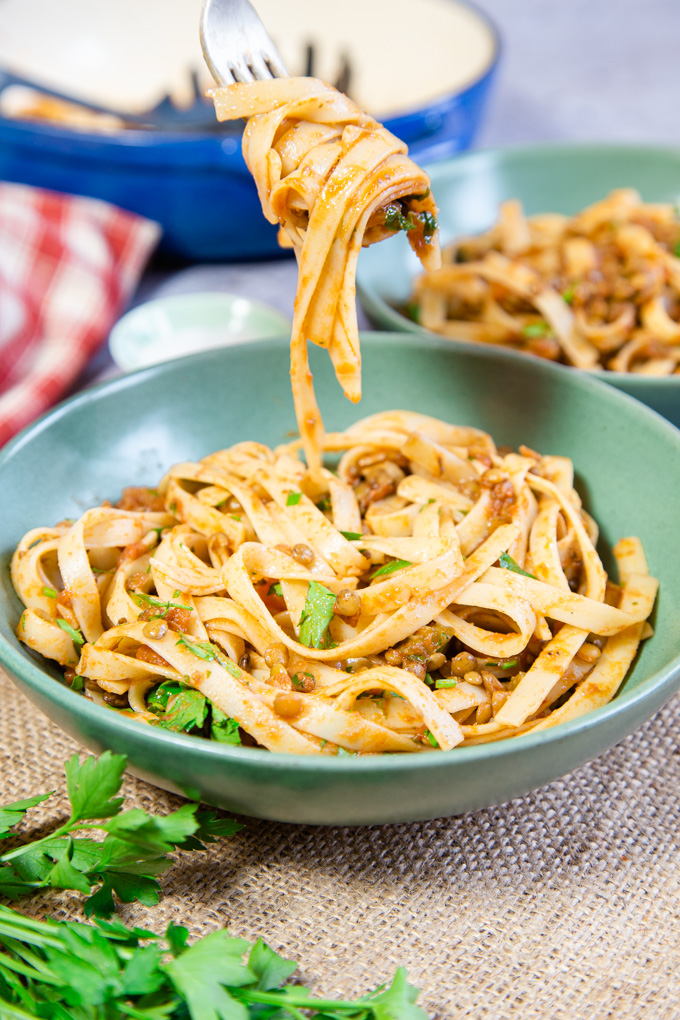 This vegan shepherd's pie is packed with plant-based protein and incredible flavors! It's so easy to make, and ready in under an hour. Serve this for special occasions, a wintery dinner, or pack it for lunch. Great for meal prep, and suitable for freezing.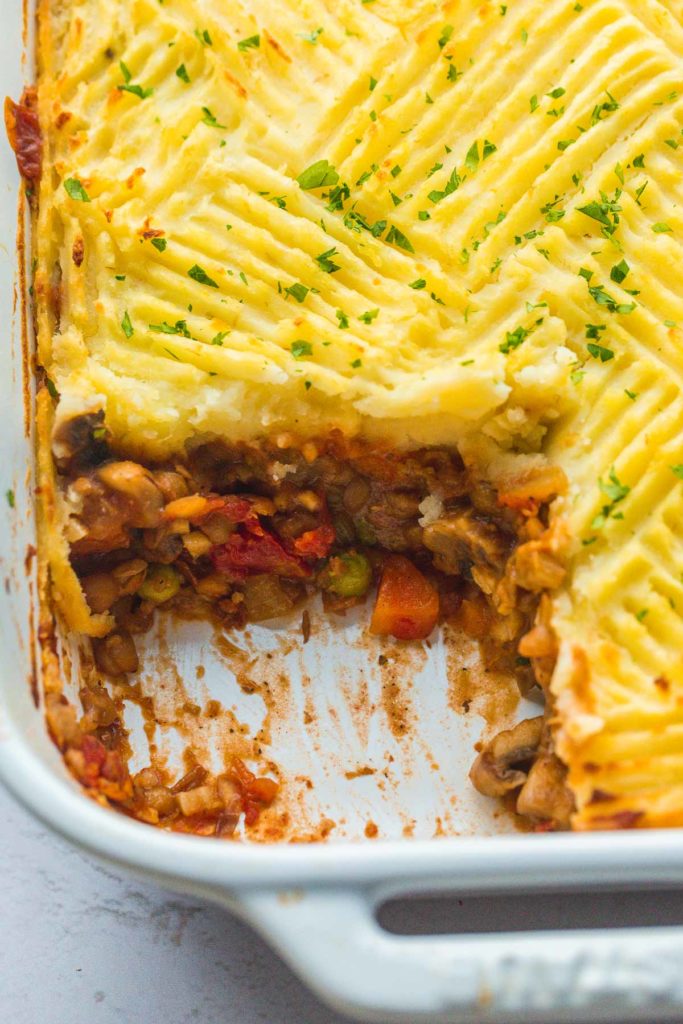 his easy Red Lentil Tacos Recipe is the perfect weeknight meatless meal that the whole family will love! An easy Vegetarian Taco Meat is ready to eat in under 30 minutes, making it a simple, quick, and healthy meal.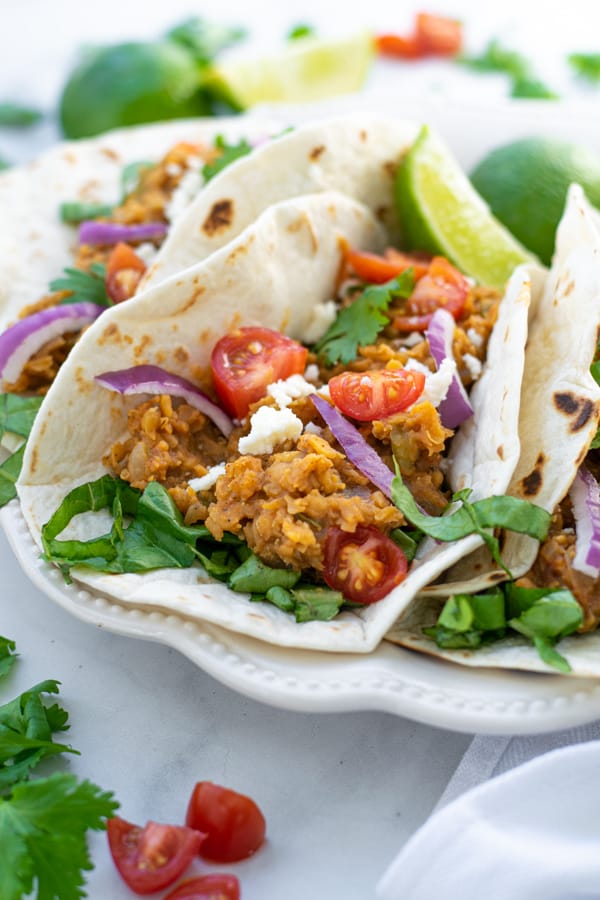 Spinach Chana Dal is a healthy, wholesome, gluten-free Indian style chana dal with spinach. It is super easy and quick to prepare in a pressure cooker.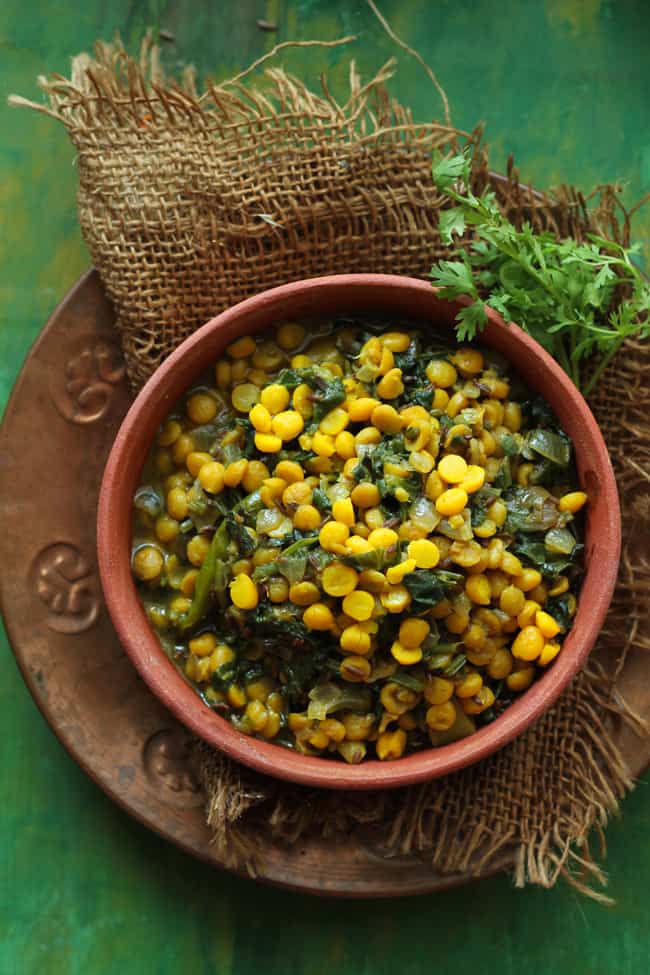 Madras Lentils is a delicious and satisfying vegetarian dish from Northern India. Full of bold flavors from ginger, cumin, chili powder, and more, this plant-based dish is easy to make and perfect for weeknights!
This easy to make Creamy Coconut Lentil Curry is a healthy vegan recipe that makes a perfect meatless Monday dinner recipe. It takes less than an hour (mostly hands-off time) to make and is packed full of delicious Indian flavors.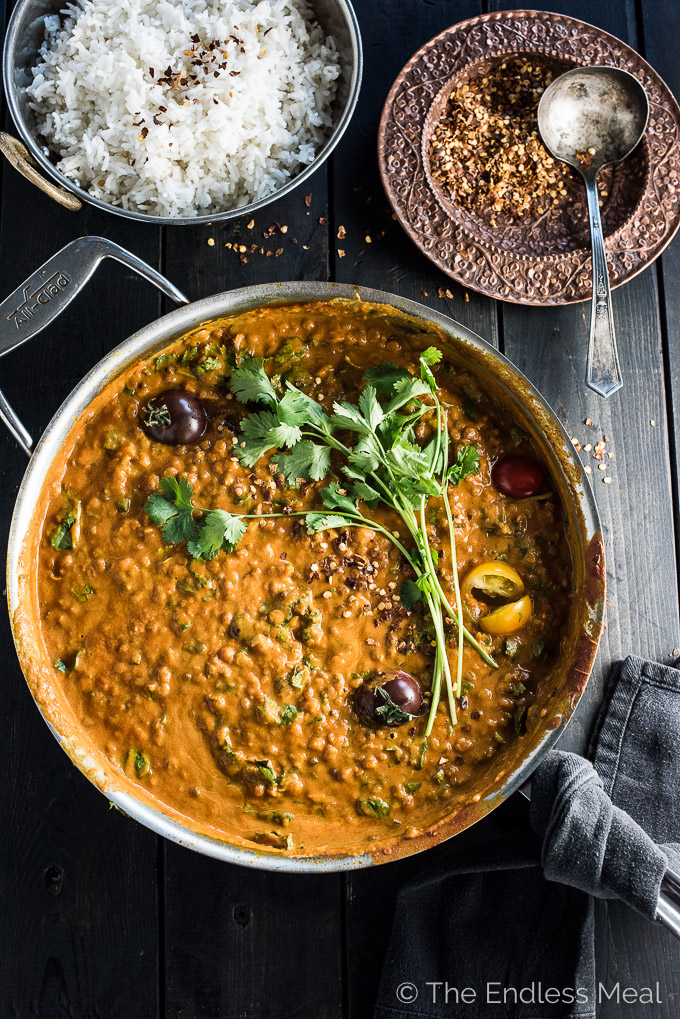 Dal Khichdi is an Indian style lentil and rice one-pot, gluten-free dish. Khichdi is wholesome, fulfilling and a comforting vegetarian Indian food recipe. Dal Khichdi laced with ghee and served with pickle, sliced onions, and raita is an absolute family favorite lunch.