Homemade Rasam Powder is an essential spice mix in the South Indian Cuisine usually used to spice up the flavor of rasam. Rasam Powder is a requisite ingredient in ever Southern kitchen spice box. During our years of stay in South certain regional delicacies became our routine pick and eventually, rasam powder made a space for itself on my kitchen shelf too.
Rasam is a South Indian soup, traditionally prepared using tamarind juice as a base, with the addition of tomato, chilli pepper, pepper, cumin and other spices as seasonings, says Wikipedia. In other words, Rasam is a soupy, spicy curry served with heaps of steamed rice with a generous addition of ghee all together to be slurped using fingers.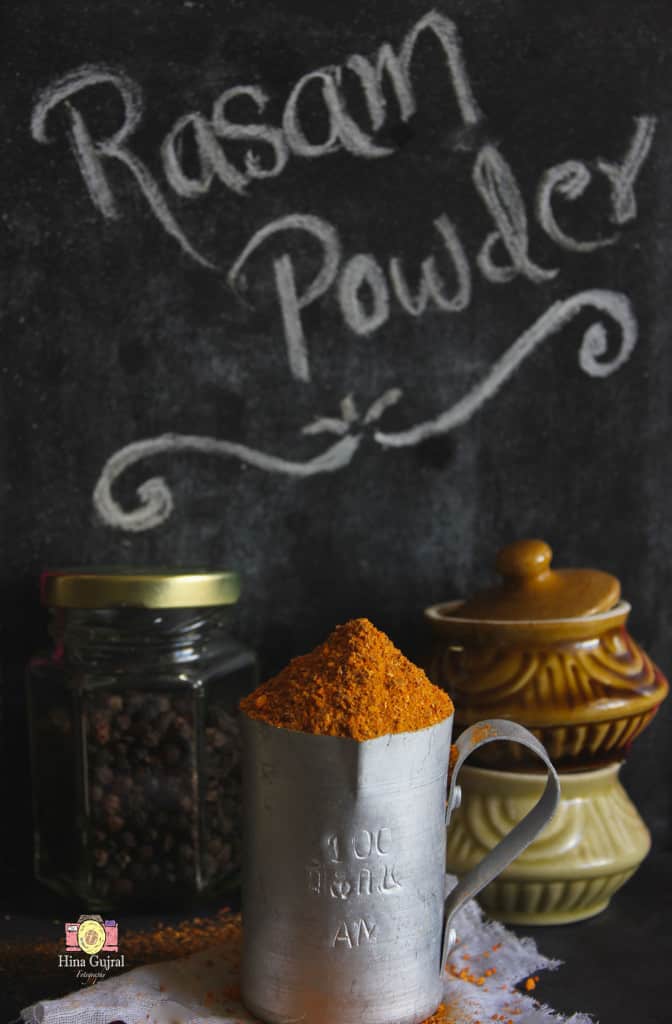 We are on a masala grinding spree, after stocking up a batch of Garam Masala it was time to replenish the empty jar of rasam powder. The day when my kitchen for the first time experienced the aroma of rasam powder was an ordinary mundane weekday, still wandering why all of a sudden I had craving for Tomato Garlic Rasam, there was tomato and garlic in the pantry but no rasam powder. The intense hankering was inspiring enough to grind a batch of Rasam Powder from scratch, since then Rasam Powder joined the list homemade spice powders. This time I had one more reason to share the not so secret recipe of Rasam Powder, #thekitchendivas is back after a short summer break lull. In the month of June we are stirring up bold and piquant dishes from the land of Chettiyars and their cuisine – Chettinad Cuisine. Here is the first recipe – Homemade Rasam Powder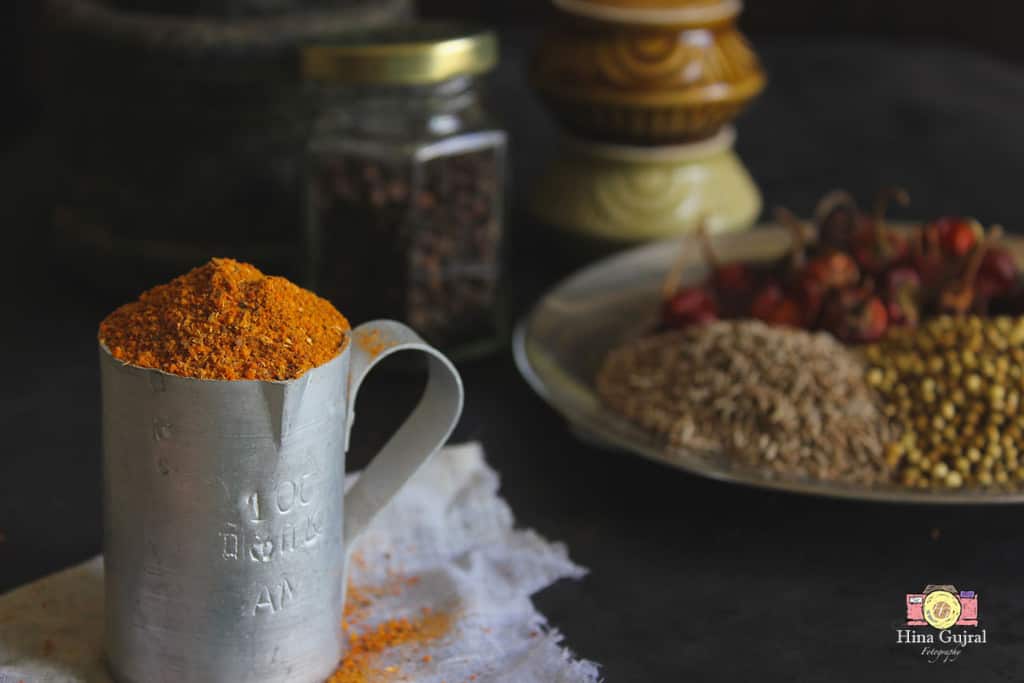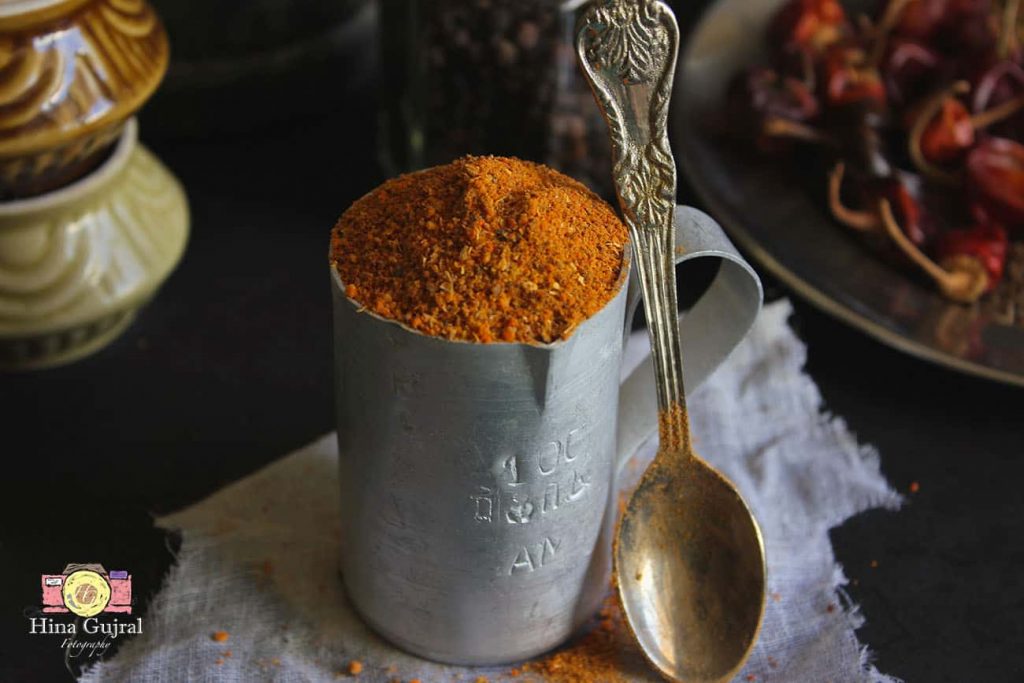 If you try this recipe and love it, please leave a comment and a rating. This helps us grow and reach many other food lovers like you, who are looking for a perfect tried and tested recipe.