The layer of cold, freezing winter has engulfed the land. We are hiding away in the cozy cocoon. Once in a while, we are shedding away the covering of blanket and stepping out of the house. The crisp, frosty air turn our cheeks blushing red and tickles the nostrils. Still we stand brave and handpick the fresh produce to refill the empty pantry. The site of bright, shiny vegetables is a bit comforting and cheering in this biting cold weather.
The local farmer's market is beaming with vibrant colors of winter produce. The delicate rays of sun cast a lustrous coating over the vegetables making them look garden-fresh. From tiny red radishes, green leafy vegetables, long red carrots, peas to purplish turnips we stuffed them all in the carry-bag. Shalgam aur Matar Ki Sabzi is our ode to nature's bounty during this bitterly cold weather.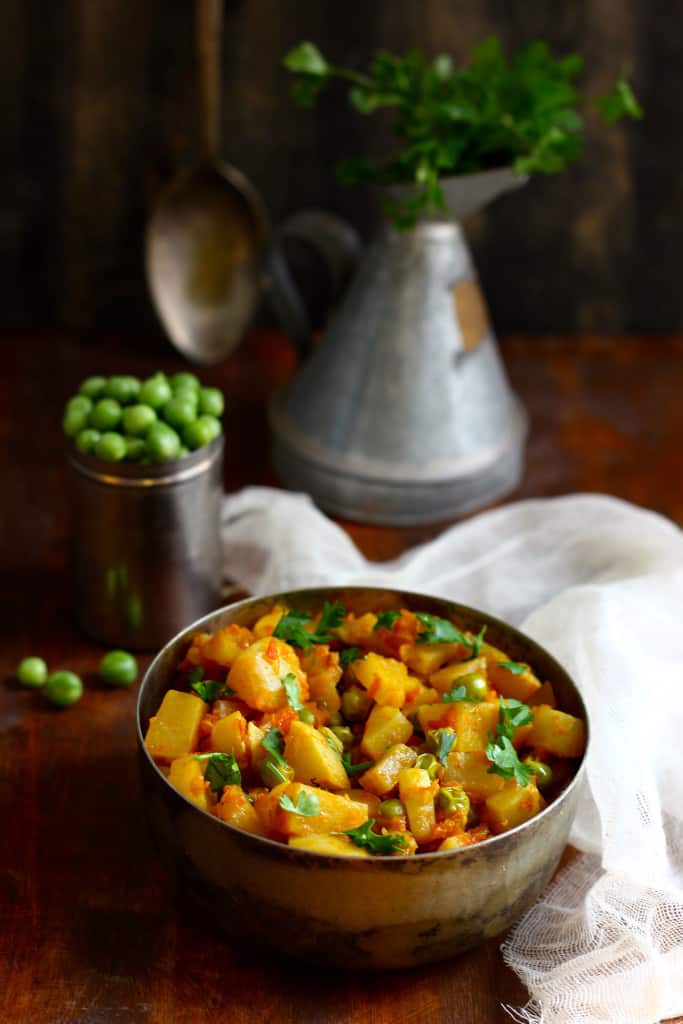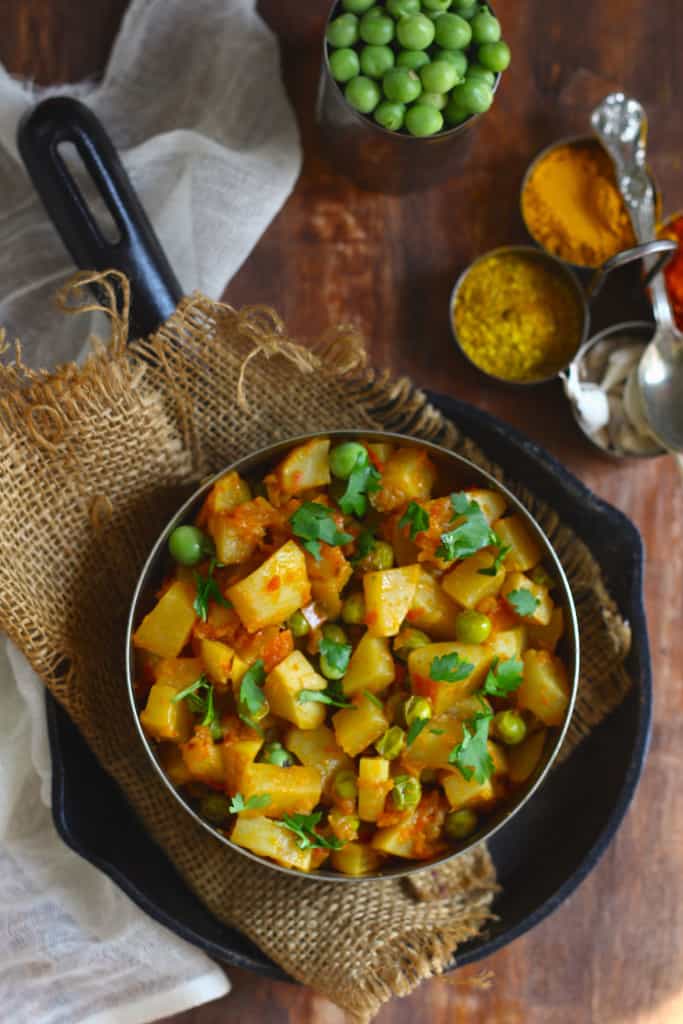 Shalgam aur Matar Ki Sabzi is another Indian curry. The turnip is cooked with fresh green peas in the routine onion and tomato masala. The pressure cooker can also be used to cook the curry. But we have stick to the old school method of slow cooking to make Shalgam aur Matar Ki Sabzi. The turnips absorb the flavour of the spices while simmering. In turn, each bite of turnip turns out succulent and full of bursting flavours. The overpowering spices are kept at bay instead a dash of Garam Masala (see recipe) is enough to spice up the flavour of the dish.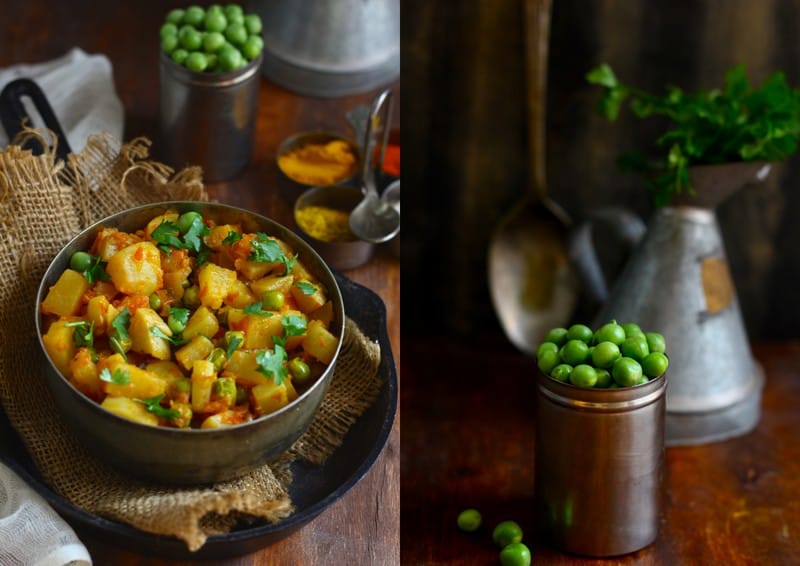 Learn how to make Shalgam aur Matar Ki Sabzi in few simple steps: