Planning a pizza night? Oyalo Pizza crafted for you a range of delicious 100% vegetarian pizza. They are a perfect takeaway or home delivery choice for your next Friday night party or family get together.
About Oyalo:
Oyalo Pizza is launched by HAP (Hatsun Agro Product Ltd.) which is one of the leading dairy brands in India. HAP has many renowned food and dairy brands under the umbrella – Hatsun, Arun Ice Creams, and ibaco, to name a few.
Oyalo is an initiative by the brand to explore the category of ready-to-eat foods. Within a few months of the launch, Oyalo garnered overwhelming feedback from the customers – a result of which is 200 outlets were opened across 23 cities in India.
Based on the demand, the ready-to-eat pizza is supplied to the outlets from the factory. When a customer orders, the pizza is baked to perfection at the outlet and served hot right away.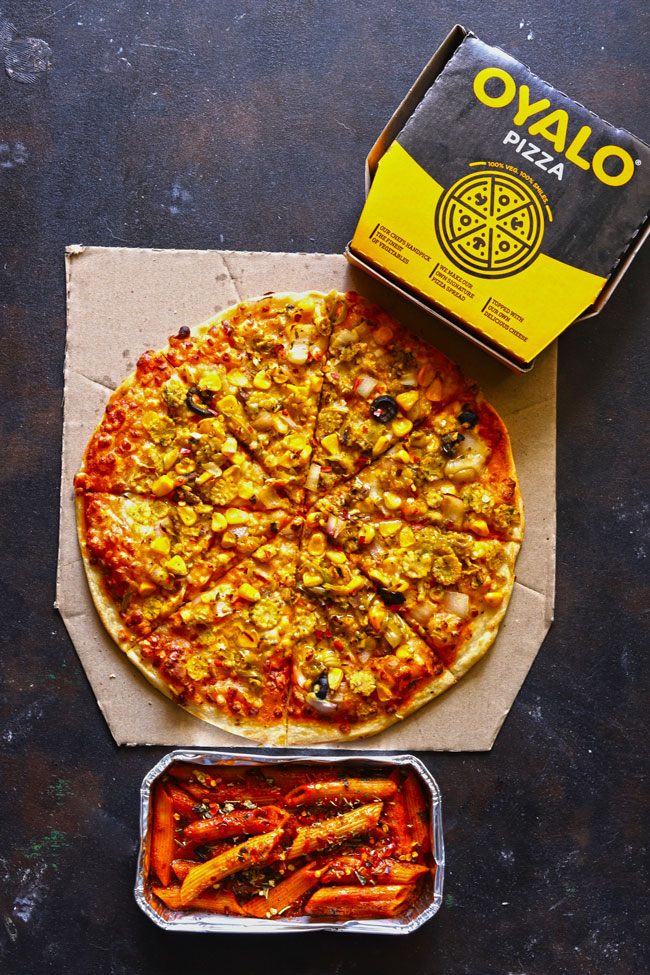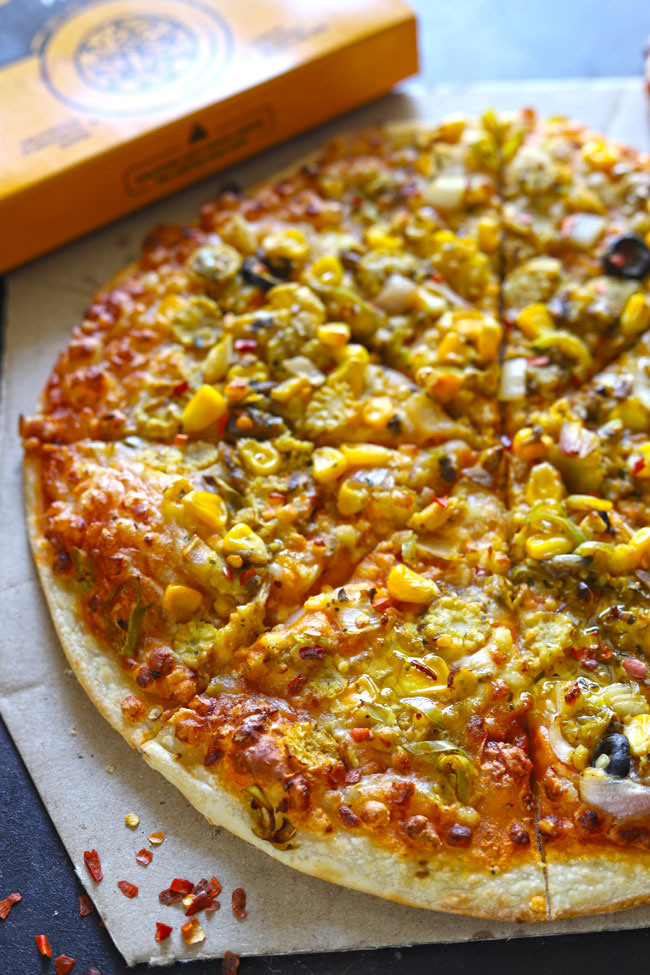 What is so special about Oyalo Pizza?
The best part of Oyalo Pizza is they come in slices as well. Yes, if you are not in a mood for a full-size pizza, grab a slice of your choice. This makes the brand favorite among the students and youngsters.
The brand delivers your favorite pizza at the doorstep. Or you can use popular delivery services such as Zomato, Swiggy, Ubereats to relish the Oyalo Pizza at home.
The cheese and the sauce are prepared by the brand from scratch whereas the other ingredients are chef-picked to guarantee freshness and flavor. The taste of the pizza range from subtle to spicy hot flavors.
The menu of Oyalo does have not only pizza but also a good selection of pasta, garlic bread, milkshakes, and some yummy desserts. A true food lover like me can have her three-course meal.
Oyalo Pizza comes in three customer-friendly sizes – Personal (serves one), Medium Pizza (serves two), and Large Pizza. All the sizes are very well priced (the personal pizza comes at Rs 60 only) and has a lot of variety to offer when it comes to toppings.
What did we order?
It was hard to pick as the menu is full of exciting topping choices. We order – Thai Veggie Magic Personal Pizza, Piri Piri Corn Medium Pizza, Veg Supremo Large Pizza, Penne Pasta with Spicy Red Sauce, and Chocolate Milkshake. Each item was nicely packed in food-friendly cardboard boxes.
By the time I reached home after picking the takeaway, the dishes were warm and fresh (considering my travel time of 20 minutes). My family's favorite was the Veg Supremo Pizza and the Spicy Red Sauce Pasta, too good!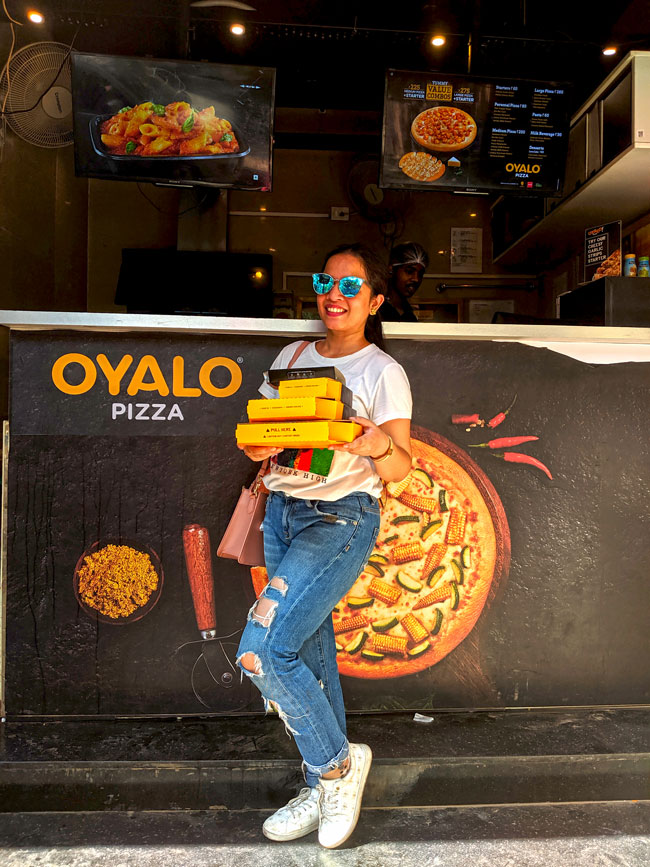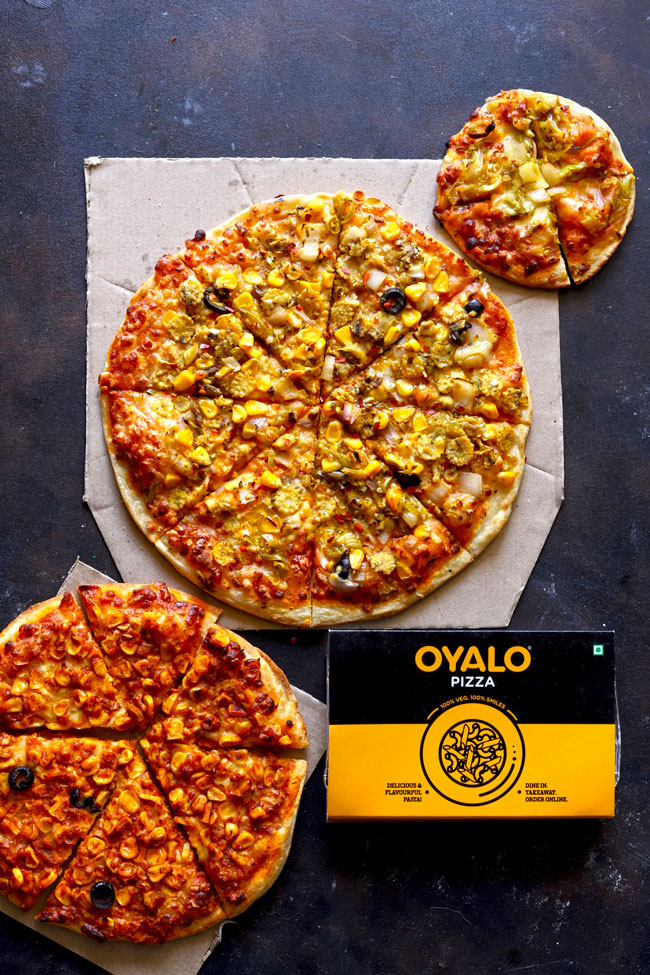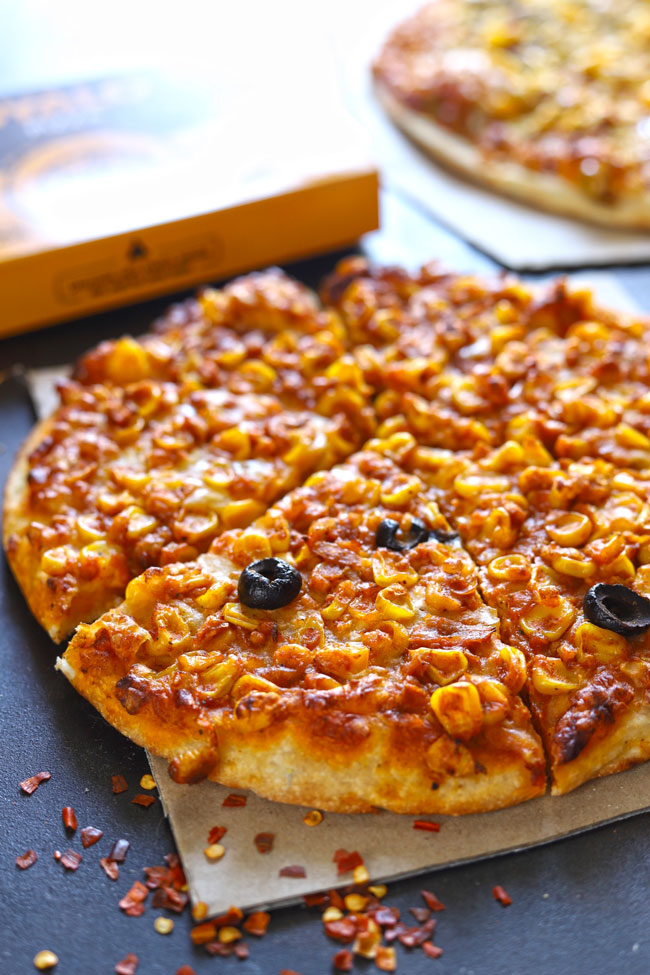 Note:
Website: https://oyalo.in//
Opening Hours: 12:00 pm – 23:00 pm
How To Order: Home Delivery and Store Pick Up
Disclaimer: This is a sponsored review. My opinion and words are unbiased and based on my experience. Kindly exercise your discretion, with the understanding that this is the writer's personal opinion.