This blog is a quick guide to the best street food in Kuala Lumpur. We have listed some of the must-try dishes and food streets for tourists.
About Kuala Lumpur
Kuala Lumpur is the capital city of Malaysia. It is well known for its grazing skyscrapers and diverse culture. For a traveler, the city of Kuala Lumpur has a lot to offer, especially when it comes to good food.
Street Food in Kuala Lumpur is a riot of flavors. You can sample the best of Chinese, Malay, Thai, Arabic, and Indian flavors on the food streets of Kuala Lumpur.
Is Malaysian food spicy?
Malaysian food is a melting pot of – Chinese, Malay, and Indian Cuisine. Hence, there are some dishes that are highly spicy, whereas some are low to moderately spicy. Be cautious while trying curries, chili paste, and sambal sauce in Malaysia; some are below-the-belt spicy.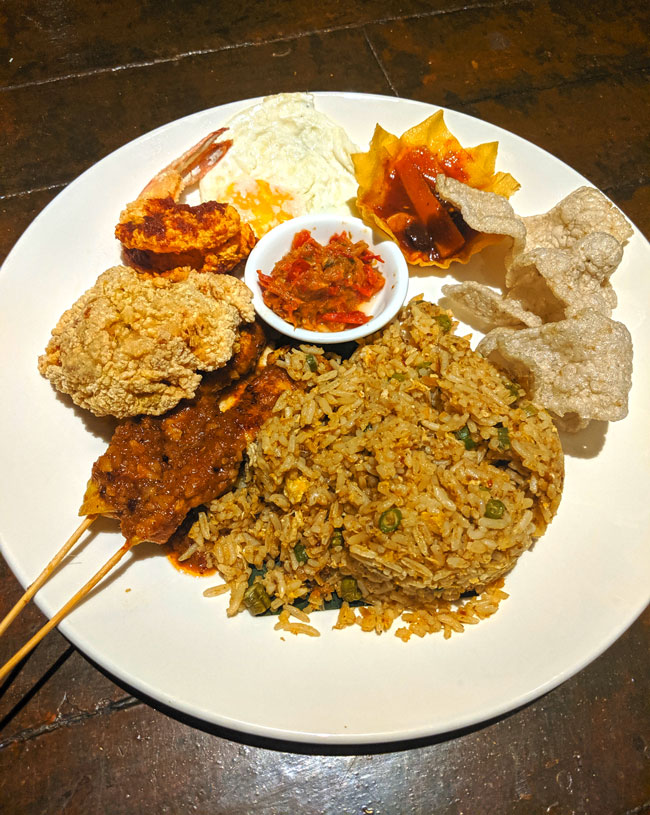 Must Try Malay Dishes
When it comes to good food, there is a lot to try in Malaysia. If you are a first-time traveler like us, then you must taste these popular foods in Malaysia:
Nasi Lemak – A coconut flavored steamed rice served with sambal, boiled or fried egg, fried fish, and a basic Malay style curry.
Ikan Bakar – Ikan Bakar is a grilled fish marinated in Malay-style spice paste.
Hokkien Mee – Stir-fried egg or Hakka noodles served with a thick sauce and meat/seafood of your choice.
Assam Laksa – Rice noodles served in a soupy, curry-based broth with seafood and local greens.
Beef Rendang – Rice and tender coconut flavored traditional Malay style beef stew.
Hainanese Chicken Rice – A Chinese Style braised chicken, served with steamed rice and a sauce.
Roti Canai – Indian style flaky flatbread served with half fried egg and curry.
Rojak – Malay-style fruit or veggie fritters flavored with shrimp paste.
Satay – The popular southeast Asian style grilled meat/seafood/veggies on a stick (also read: Chicken Satay Recipe).
Ice Kacang – Mountain of colorful shaved ice flavored with jelly, syrup, and red bean paste.
Tropical Fruits – From durian, sweet mangoes to mangosteen, you can try all kind of fresh tropical fruits in Malaysia.
Hawker Centre Culture
Hawker Centre is a common term in the South East Asia region for an open-air street food joint that sells a variety of inexpensive street food or fast food.
Similar to other Southeast Asian countries, Malaysia is also known for its fabulous hawker center culture. That is the reason; there are so many incredible food streets and complexes in Kuala Lumpur selling delicious, fresh local, and Asian dishes at pocket-friendly prices.
We ditched the expensive restaurants during our trip to Malaysia and previously to Singapore. Instead, we explored the best local flavors at the renowned hawker centers and food streets.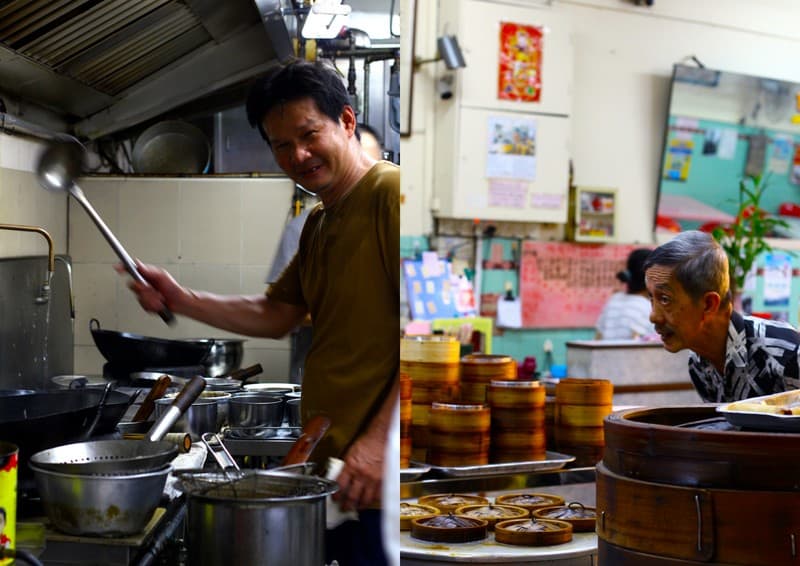 Kuala Lumpur Street Food
Here are a few of the best and must-visit food streets in Kuala Lumpur, Malaysia, if you are a food lover:
1) Jalan Alor
Jalan Alor is a landmark name in KL for its offerings in the genre of street food. This is a well-established hawker center street that caters to food lovers from all over the World. It is always best to visit Jalan Alor empty stomach. There is so much to eat and taste, that one visit is definitely not enough.
In Jalan Alor, you can get the best Thai, Indonesian, Vietnamese, Arabic, and Malay dishes sold by different hawker centers. This street in Kuala Lumpur is only and only about celebrating good food.
Traveler's Note:
Timing: 5:00 pm until midnight. It is best to visit the place after sunset.
Location: Jalan Alor is located in Bukit Bintang, making it easily accessible via cab or metro.
What We Ate: Vietnamese Chicken Pho, Dim Sums (seafood and chicken), Nasi Goreng, Fresh Tropical Fruits, and Durian Ice Cream. Try small sampling portions at different hawker centers.
Carry your water bottle and wet wipes, and try to wear comfortable gear for the evening. It is a crowded area; hence, not everyone's cup of tea to handle, particularly if you have a company of kids and senior citizens.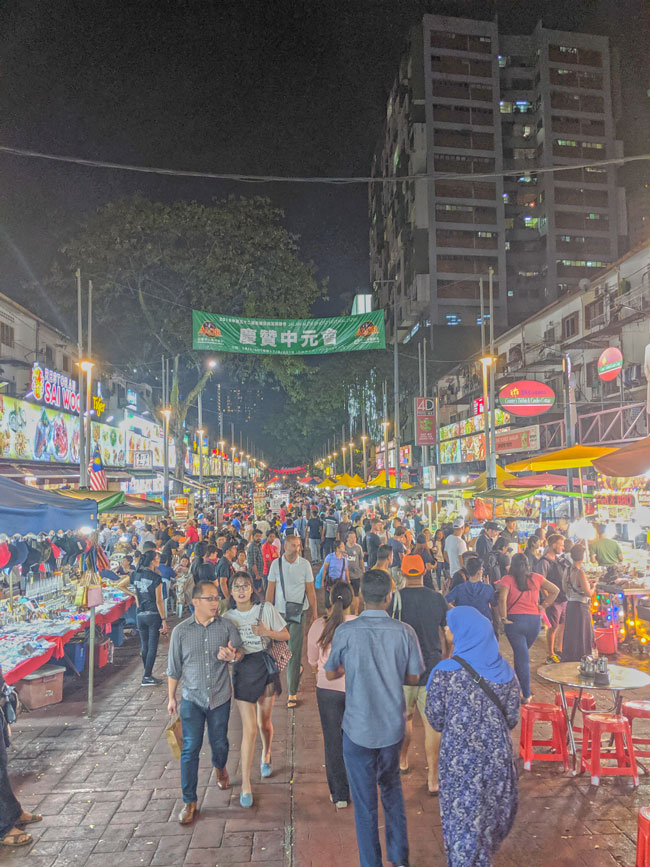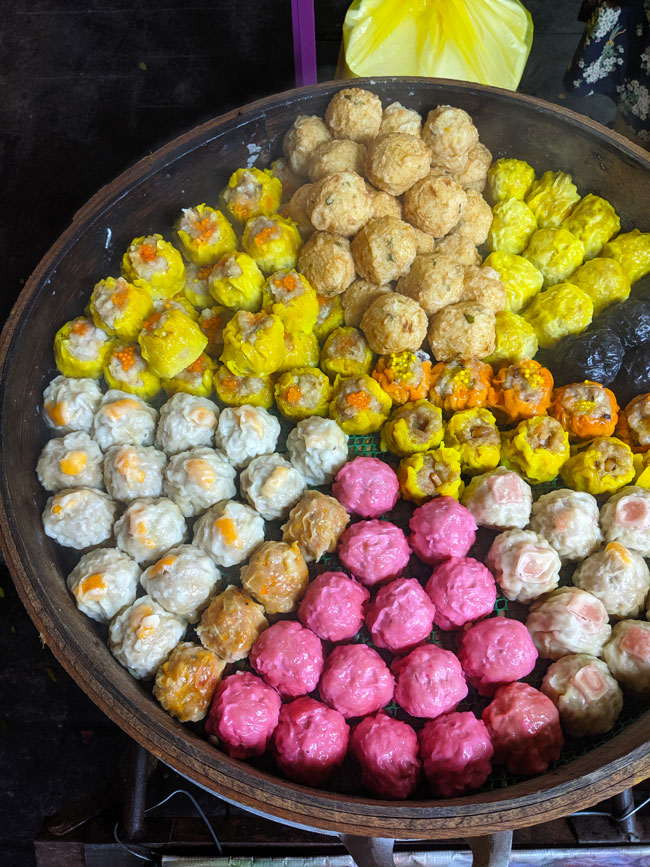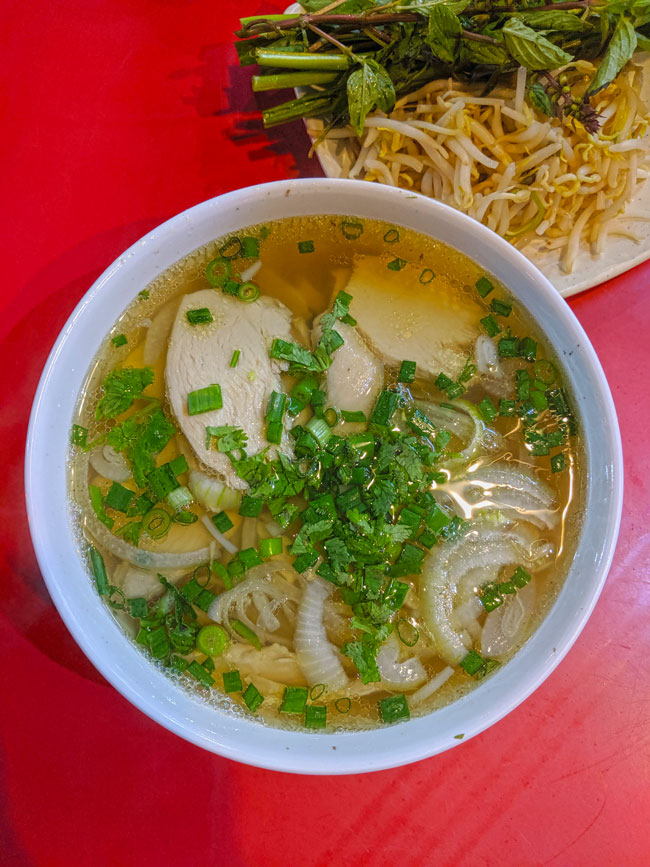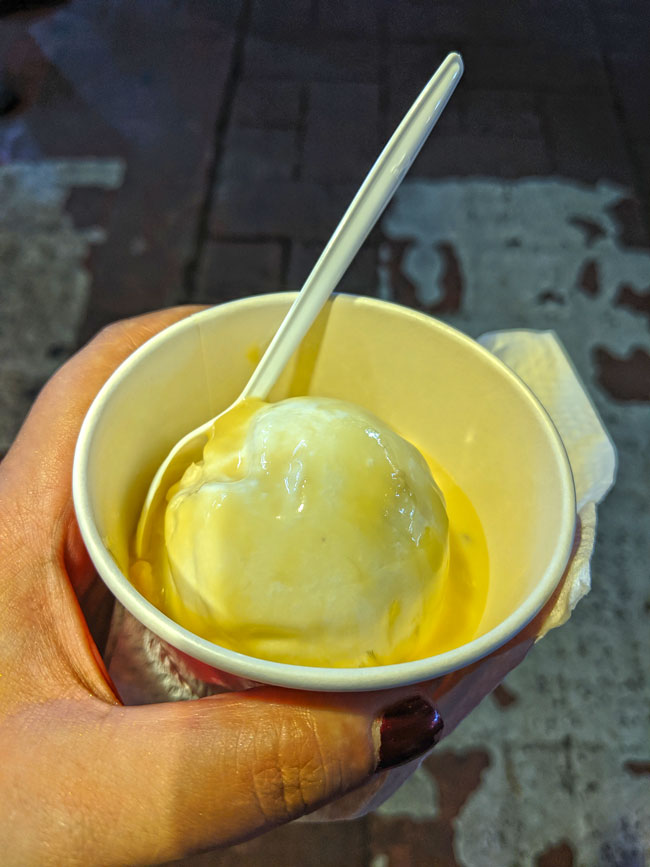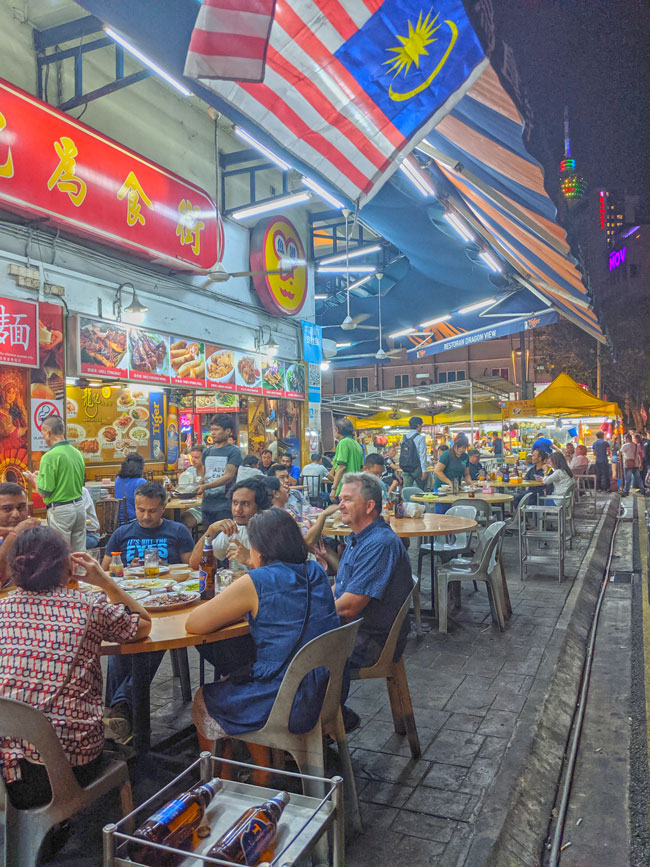 2) Tapak Urban Street Dining
Tapak Urban is a food truck park relatively new to the Kuala Lumpur street food scene. In a short period, the place has gained immense popularity among food lovers for its great food.
Tapak Urban Street is at the heart of the city and mainly focussed on the modern-day, fusion Asian dishes. The open-air sitting area is surrounded by food trucks, and there is Live music for guests' entertainment.
Traveler's Note:
Timing: 6:00 pm until midnight. It is best to go early and grab a table.
Location: Tapak Urban Street is located in Jalan Ampang. It is easily accessible via cab, metro and is at a walking distance from Petronas Twin Towers.
What We Ate: Chicken Falafel With Pita, Fresh Mango Juice, Churros With Chocolate Dipping Sauce.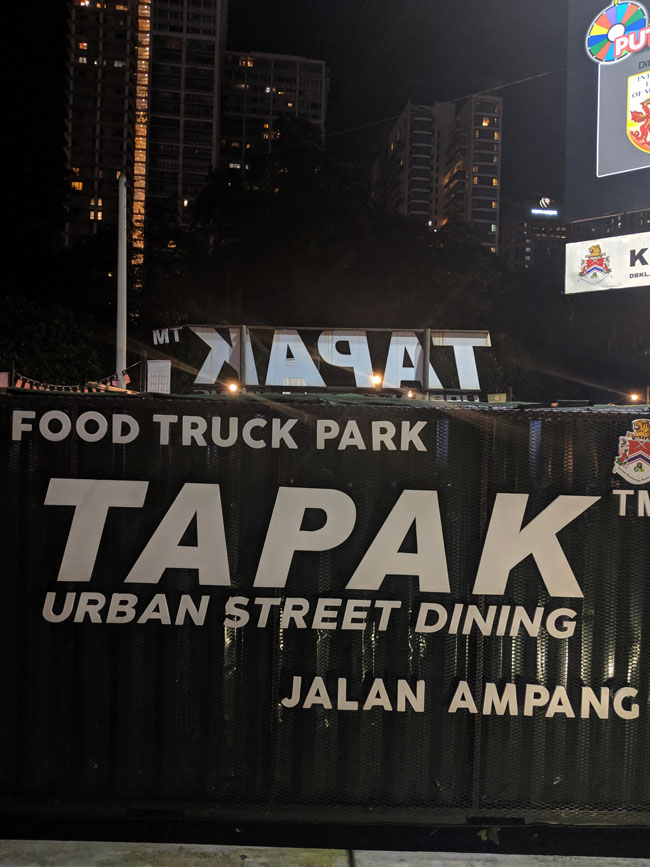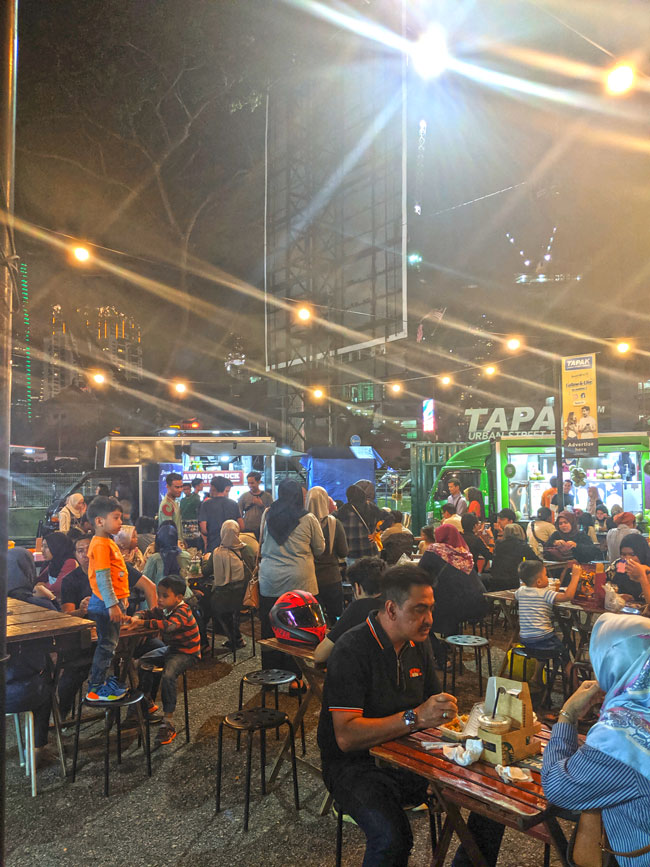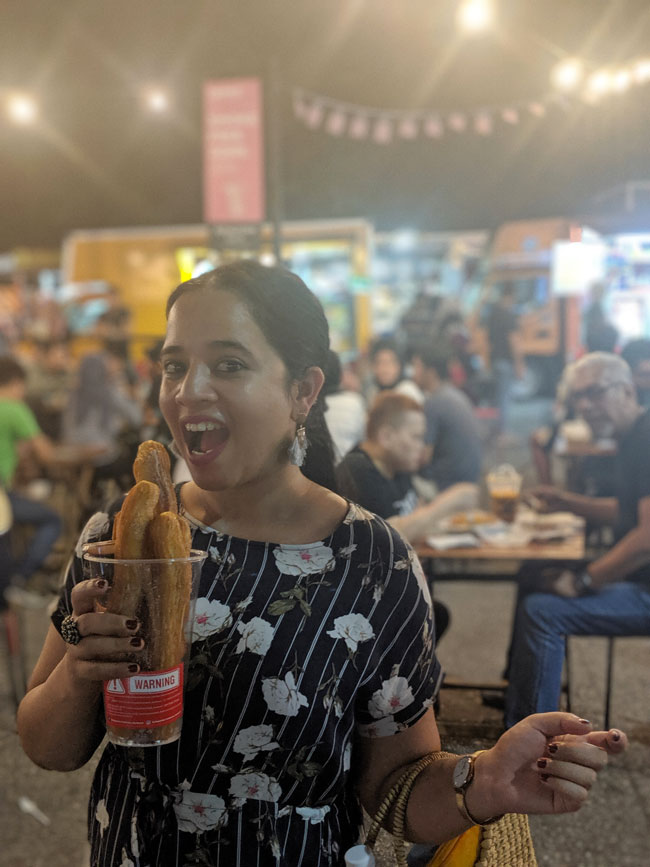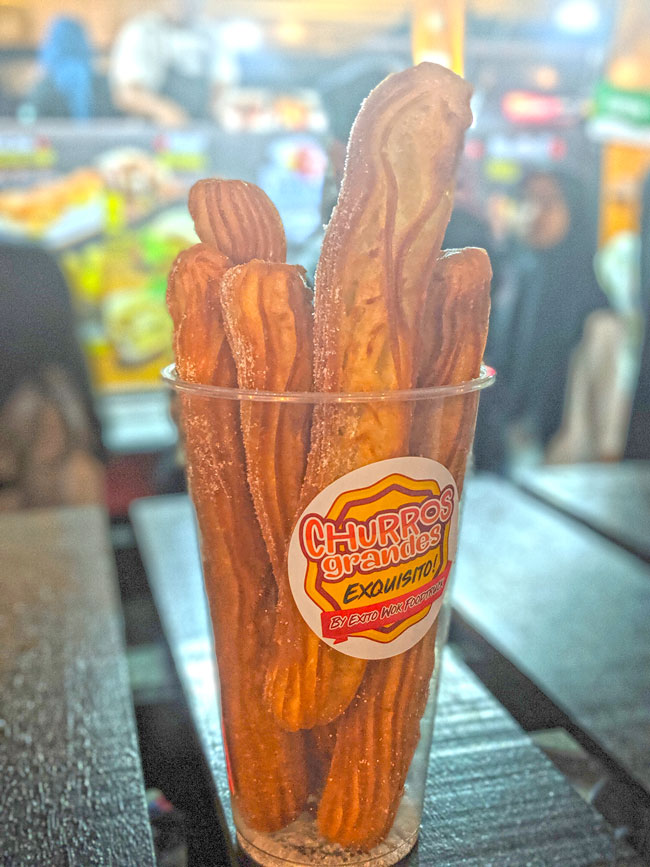 3) Petaling Street Market, Chinatown
Petaling Street in Chinatown is your destination if you want to enjoy street food and shopping simultaneously. One can see the significant influence of Chinese Cuisine on local Malaysian flavors. Hence, what could be better than exploring the authentic Chinese flavors at Chinatown itself.
Like many other Asian cities, Kuala Lumpur also has a big Chinatown. Here you can shop for souvenirs, handbags, accessories, and all different kinds of Chinese goods. It is one of the most popular, bustling shopping districts of Kuala Lumpur. From street food to shopping for goods, you find it all in Chinatown.
Traveler's Note:
Timing: 10:00 am to 10:00 pm. It is best to visit the place in the late evening and stay there till dinner.
Location: Jalan Petaling. Well connected via cab, metro, and bus. It is a 15-minute walk away from Bukit Bintang.
What We Ate: Chicken Satay, Lemon Ice Tea, Chinese Chicken Bao, Curry Puff, and Claypot Chicken Rice (must-try).
If you plan to shop, hone your bargaining skills and check prices at different shops before buying. You can visit the Buddhist and the Taoist Temple in Chinatown.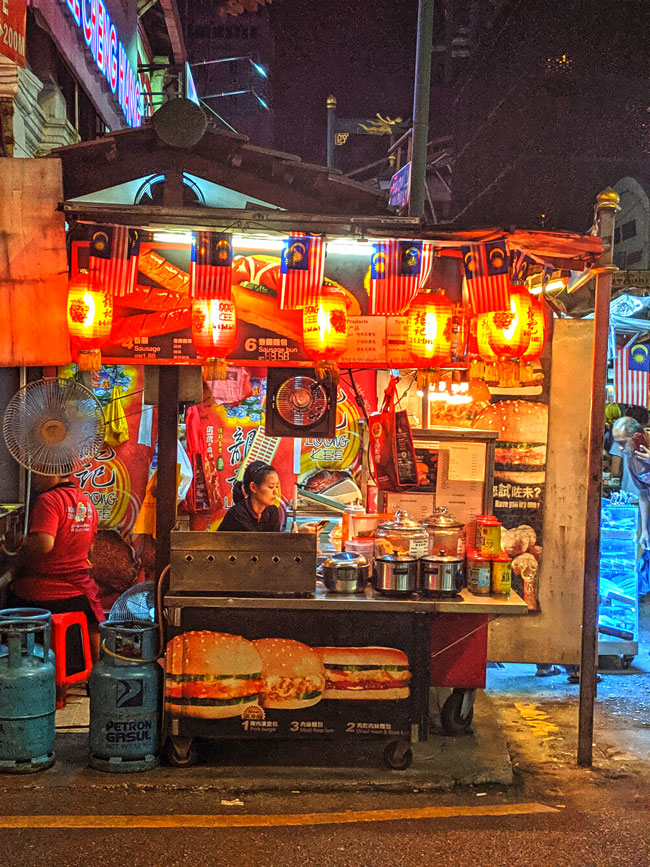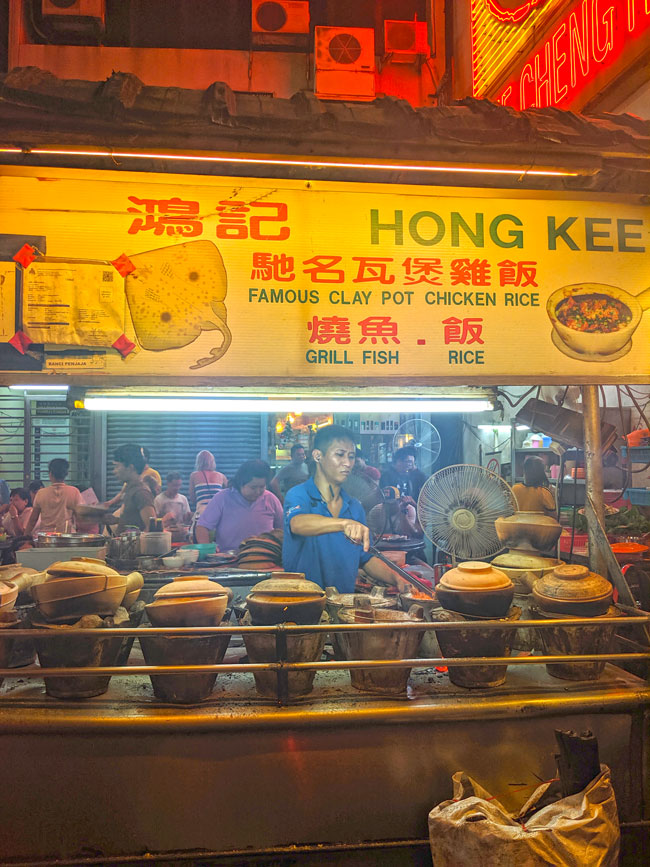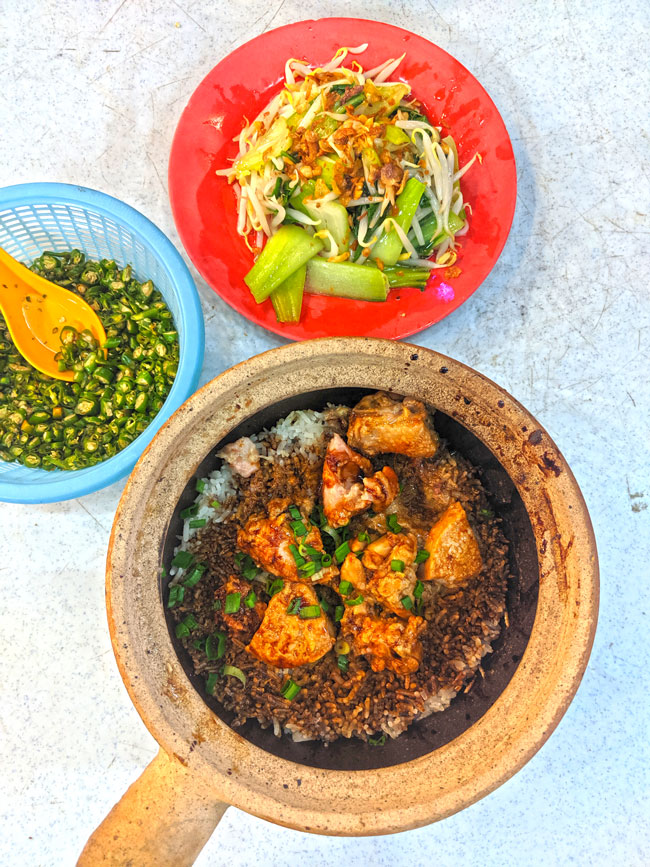 4) Taman Cannought Night Market
Food stories are often as much about the experience as they are about the food. The night market at Taman Cannought in Kuala Lumpur is all about the experience. Every Wednesday, the tourists flock here to buy a selection of the items on stock – from food to crafts and books.
The food at Taman Cannought is fresh and bursting with local flavors. One can also shop for cutlery, handicrafts, and collectibles for gifting at Taman Cannought.
Traveler's Note:
Timing: 5:00 pm until midnight. It is best to visit the place after sunset.
Location: Every Wednesday at Jalan Cedras. Parking is a big challenge; hence, best to go via public transport.
What We Ate: Grilled Corn, Fried Mee Hoon, Ice Kacang, Iced Milo
There are 700+ food and goods stall. Hence, plan your visit accordingly.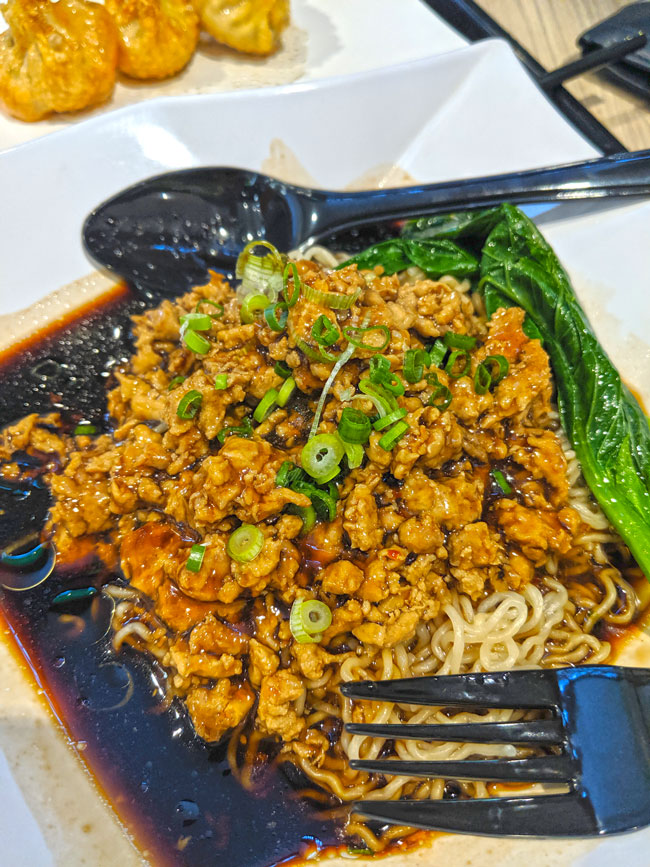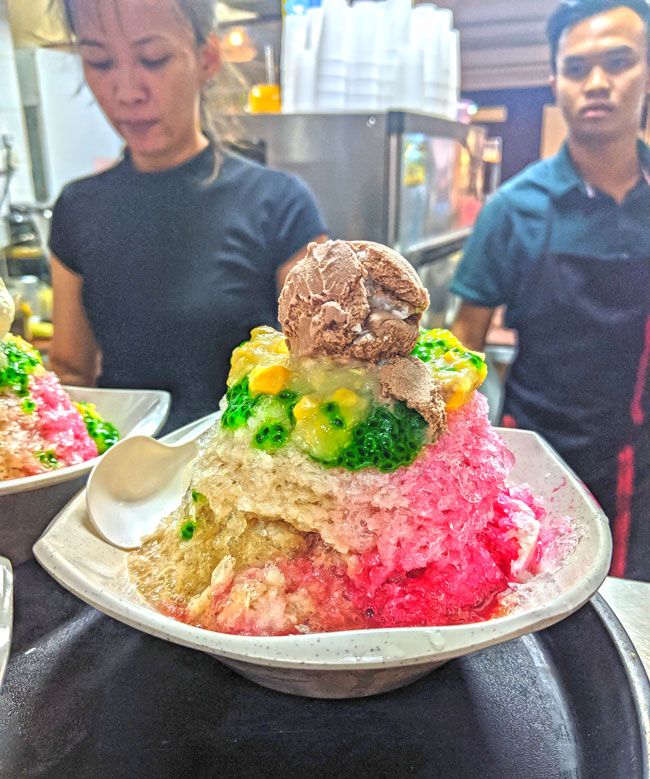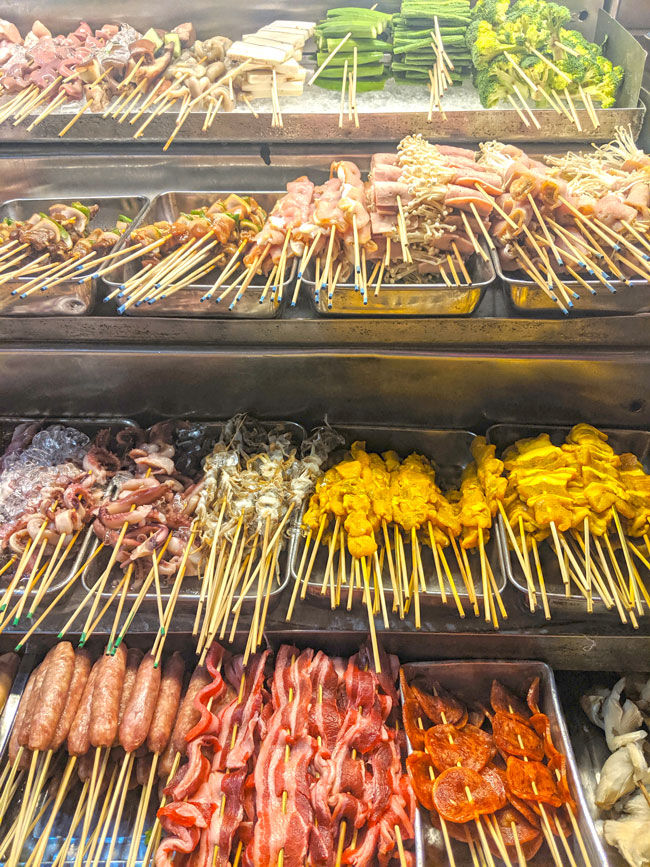 Food Expert's Tips For Kuala Lumpur
Always stick to busy or crowded hawker centers. The food will be guaranteed fresh. Try to explore the menu of the hawker center before ordering. Read the brief English description of each dish on the menu.
Start with popular Malaysian foods and eventually explore more local and authentic dishes.
In the street food markets, malls, and food courts, you can easily find all kind of other Asian and Middle Eastern Cuisines along with popular food chain joints. Feel free to explore.
At most of the hawker centers, you can ask the vendors to make the dish less or spicier as per personal liking.
Speak to your hotel staff, local friends, or cab drivers to know about the highly recommended must-try places to eat.
When in a hurry, you can always grab a fresh salad, sandwich, curry bowl, coffee from the Family Mart, 7-Eleven, and other departmental stores.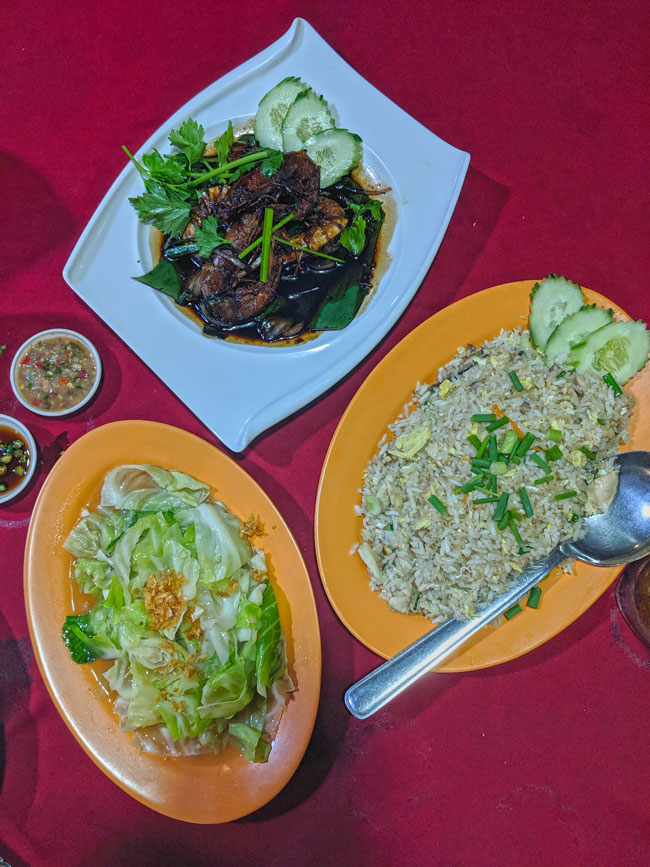 Subscribe to our weekly newsletter or follow us on Youtube for video recipes.