Pondicherry is a culturally rich Indian union territory near Tamil Nadu. If you plan a getaway to Pondicherry, try these fabulous restaurants. As a food blogger, these Pondicherry restaurants are my favourite.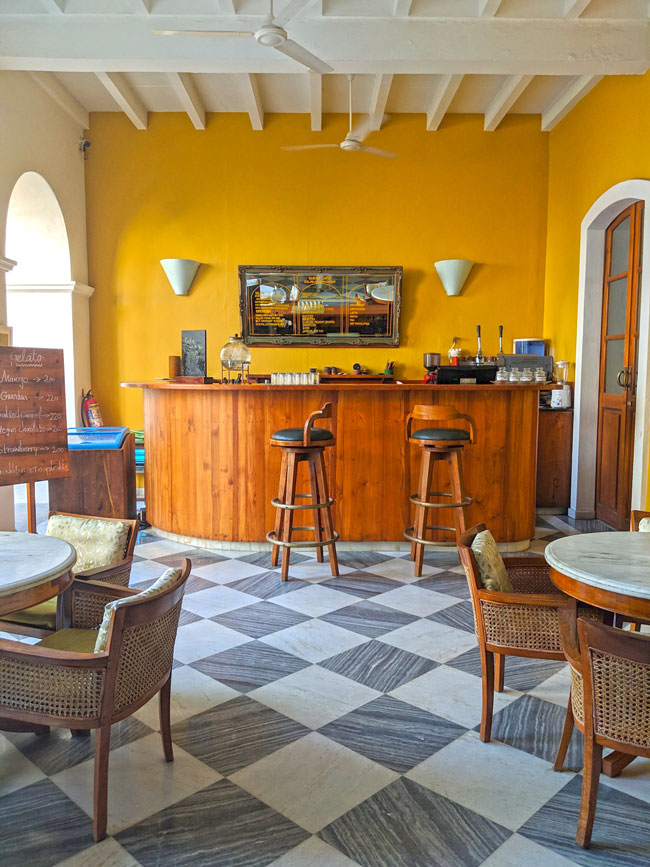 Pondicherry is a food lover's paradise and has plenty to offer when it comes to good food.
The food served at Pondicherry restaurants is diverse and quite different from other tourist places in South India. The place has a strong French influence in its heritage, architecture, and food.
One can see influences of English, Portuguese, French, and Dutch Cuisine, interspersed with South Indian delicacies, coastal flavours, and continental favourites to cater to tourists from all over the World.
The French Quarter, colonial architecture, fusion flavours, and local bakeries ensure that Pondicherry is a beautiful retreat away from the hustle-bustle of a metropolitan. The slow-life vibe of Pondicherry will make you fall in love with it.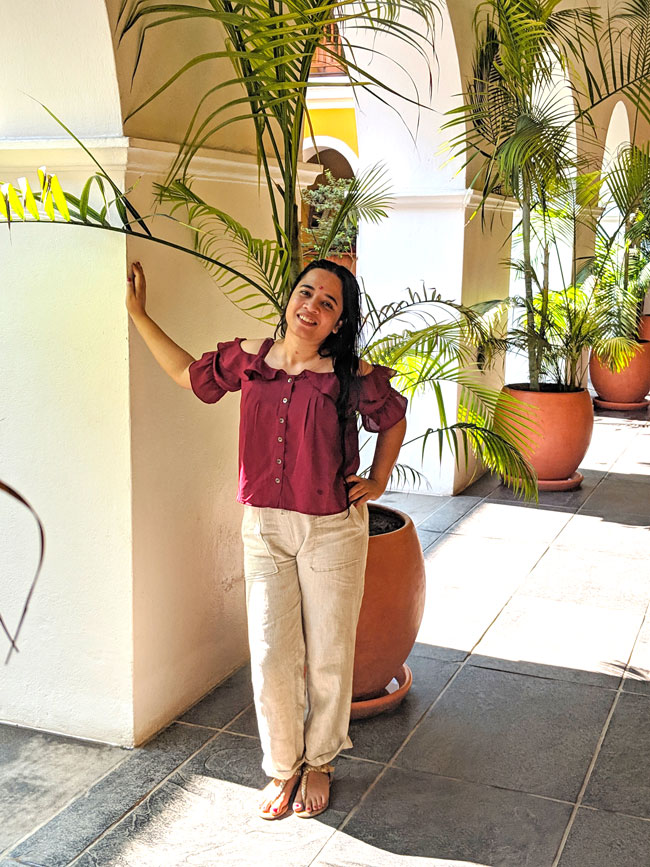 My Favorite Pondicherry Restaurants
This post lists a few of my favourite Pondicherry restaurants (also read: 5 Best Restaurants in Jaipur) that we love visiting each time during our trip to the town and never get bored of the food.
I hope you will love these restaurants too!
1)Bread and Chocolate: Highly recommended and with good reason, this is heaven for bread and chocolate lovers – and the best part, everything on the menu is organic and locally sourced (there are gluten-free and vegan options as well).
If you're looking for a perfect breakfast smoothie bowl, sourdough sandwich, or chocolate croissant, head straight to Bread and Chocolate at Auroville.
We suggest going early on weekends as most bakery items go out of stock by noon. Also, there are limited seats, so it's best to reach early and grab a perfect spot.
My Favorites: Summer Tartine Breakfast, Croissant, Cinnamon Roll, and Chocolate Palmiers, and Babka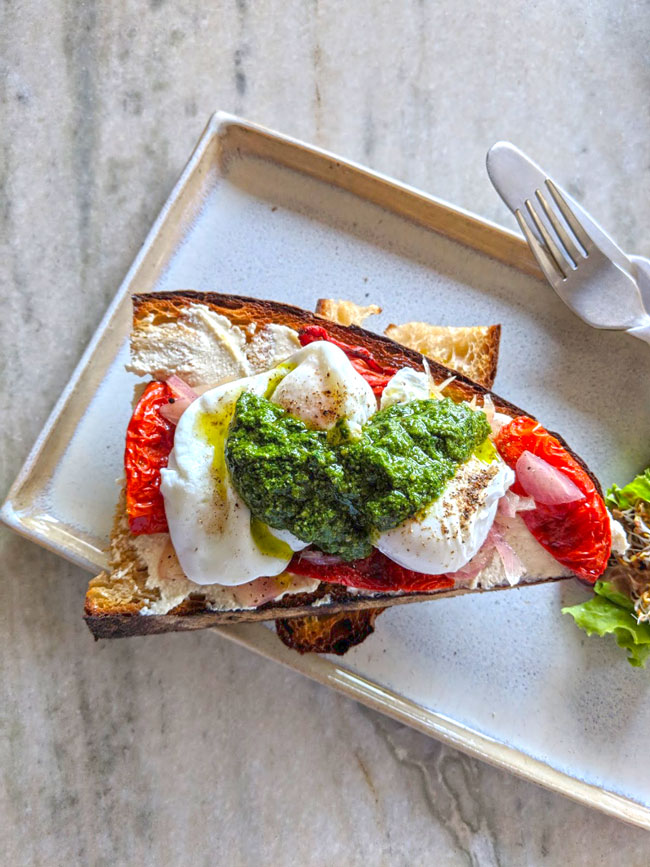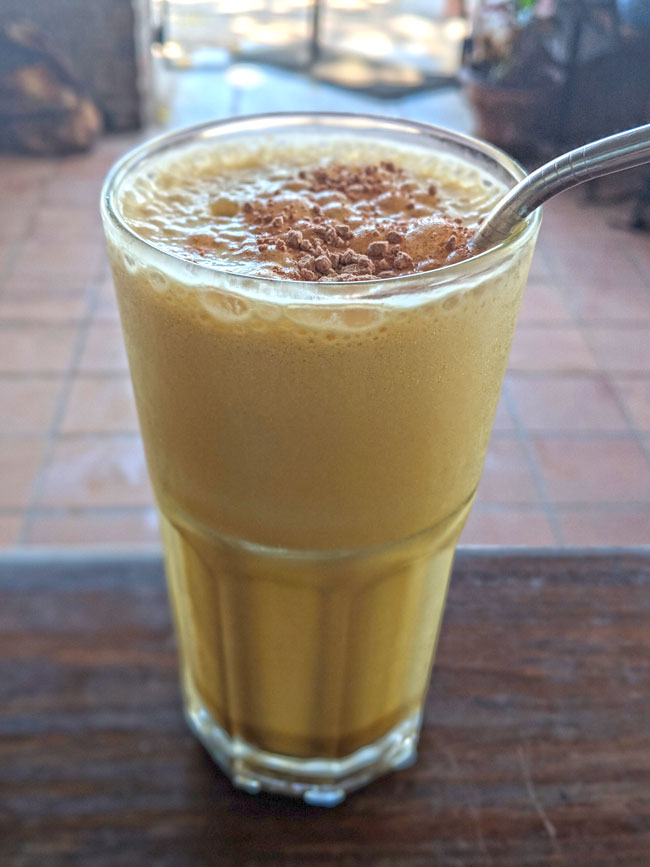 2) Tanto Pizzeria: Are you a pizza lover? Then Tanto Pizzeria at Auroville is your go-to place for all things pizza. This joint promises woodfired pizza with a thin-crust Italian-style base, fresh tomato sauce, and delicious toppings.
The ambience is fuss-free with open-air sitting, and the place has a rustic, al-fresco feels. On a hot day, a thin-crust pizza, a grilled fish platter, and a massive pitcher of their iced tea or fresh juice are exactly what you need to chill with friends.
My Favourites: Woodfire Oven Pizza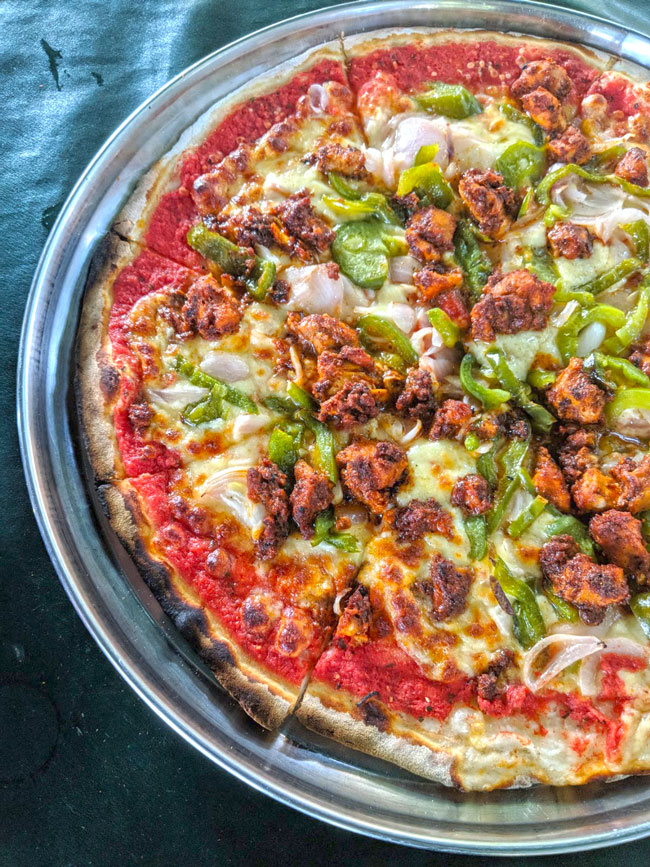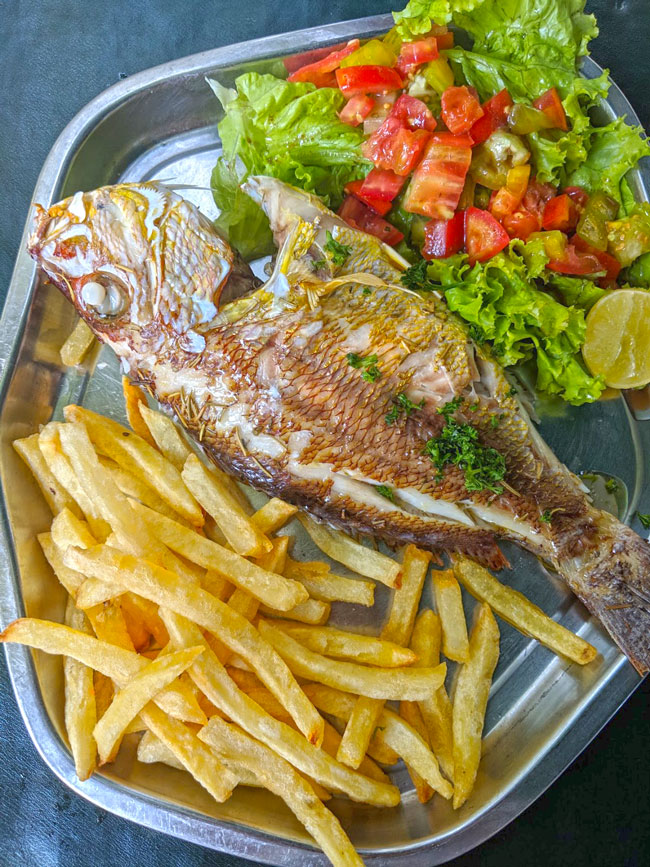 3) Coromandel Cafe, La Maison Rose: A pretty pink café at White Town, La Maison Rose is a quiet little spot for a romantic dinner date. Modelled after the pink villa of the same name in Paris. La Maison Rose has a luxury boutique, bookshop, and cafe.
This French-themed cafe has indoor and open-air seating where you can spend hours sipping a chilled beer or a glass of wine along with deliciously crisp calamari or a good steak. The menu has plenty of French-inspired dishes tweaked with local flavours.
My Favourites: Moroccon Spiced Prawns, Crispy Calamari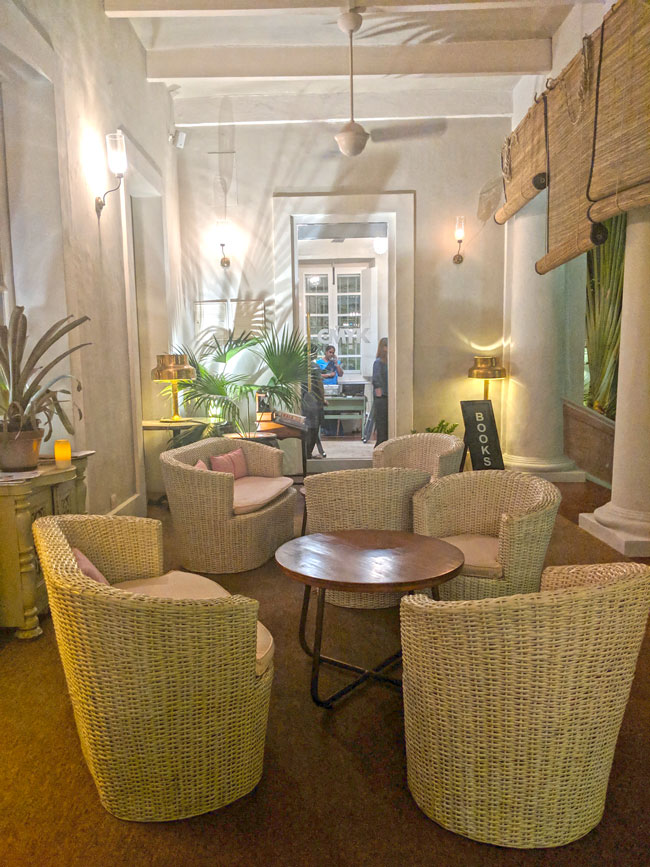 4) Villa Shanti: This Pondicherry restaurant is another gem at White Town's heart. One can visit this place for its colonial feel and old-world charm. An old bungalow courtyard converted into a restaurant; Villa Shanti is the perfect spot for a family dinner.
Villa Shanti is well known for its fusion flavours. Here you will get classic Indian food with a French twist – from the traditional French dessert, Crème Brulee, to chicken tikka, there is a lot of variety on the menu.
It is highly recommended to make a reservation, especially during the weekend, as it is a popular Pondicherry restaurant.
My Favourites: Watermelon Gazpacho, Murgh Adraki Kebab, Tandoori Fish Tikka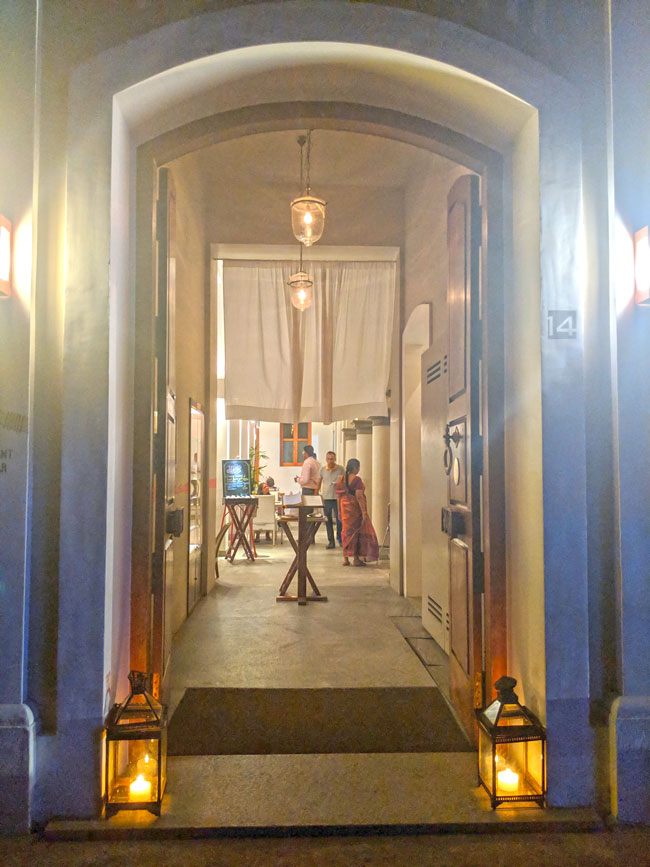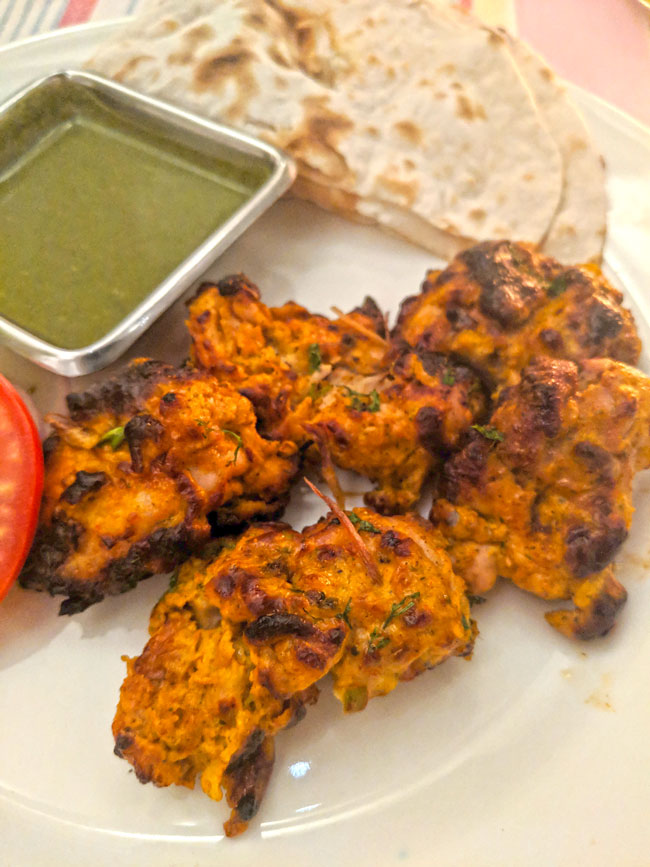 6) Marc's Cafe: If you are a coffee lover or enthusiast, visit Marc's Cafe at Auroville. From the best cup of coffee in town to great pastries and a fabulous Masala Dosa (Sunday Morning), you get it all at Marc's Cafe.
The best part is they offer a variety of learning experiences for coffee lovers from time to time. I love the look and feel of this cosy cafe. You can also buy a variety of made-in-India coffee powders and beans at their cafe.
My Favorite: Coffee, Pastries, Masala Dosa
5) Café Xtasi: This café at MG Road is a must-visit in Pondy for their star item on the menu – Pizza! What's unique about this place is – handcrafted woodfired pizza and half-and-half style customizable toppings.
One gets to order their pizza in a half-and-half style with different toppings on each half of the pizza.
One can also opt for pasta or a salad if you're not in the mood for pizza. Café Xtasi is a popular joint among locals and travellers. It is almost always packed, so plan your visit accordingly.
My Favorites: Iron Pie Pizza, Sausezz Pizza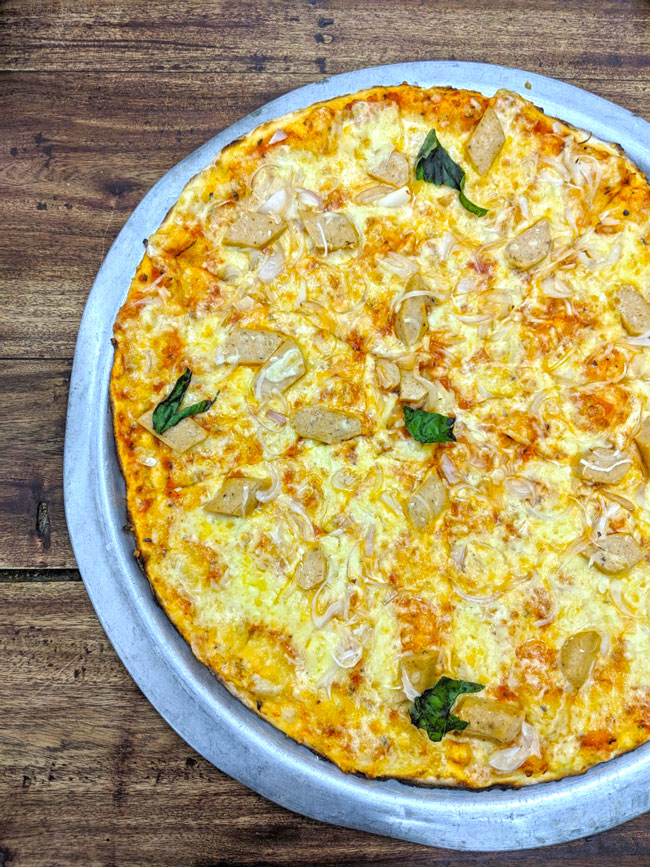 More Travel Stories
Spiritual Getaway To Jageshwar, Uttarakhand
Subscribe to our weekly newsletter or follow us on Instagram for video recipes.
Disclaimer: My opinion and words are unbiased and based on my experience. But, as they say, "Food is Subjective", so kindly exercise your discretion, understanding that this is the writer's opinion.