Hot Sauce Chicken Wings are surely the best snack for the weekend. These chicken wings are a flavor bomb, decadent and totally addictive in a positive way. You surely can't stop at one! That is why I make them in large batches even for two of us. This hot sauce chicken wings recipe is certainly one of those easy chicken recipes that you want to bookmark for the cocktail parties or casual get-togethers. Serve them with a cooling dip to even the heat of the hot sauce.
What is so special about these Chicken Wings? It is the hot sauce that makes them finger-licking good. This brand new hot sauce is via none other than my favorite brand Bira 91. And I must confess this sauce is going to be a total game changer when it comes to the flavor profile of the dishes. It is obviously hot, novel and the best so far I have tasted in the market. I usually make these chicken wings with a homemade amalgamation of sauces. But this time Bira 91 hot sauce reduced my ingredient list to almost half of the original. And the end result was beyond gratifying.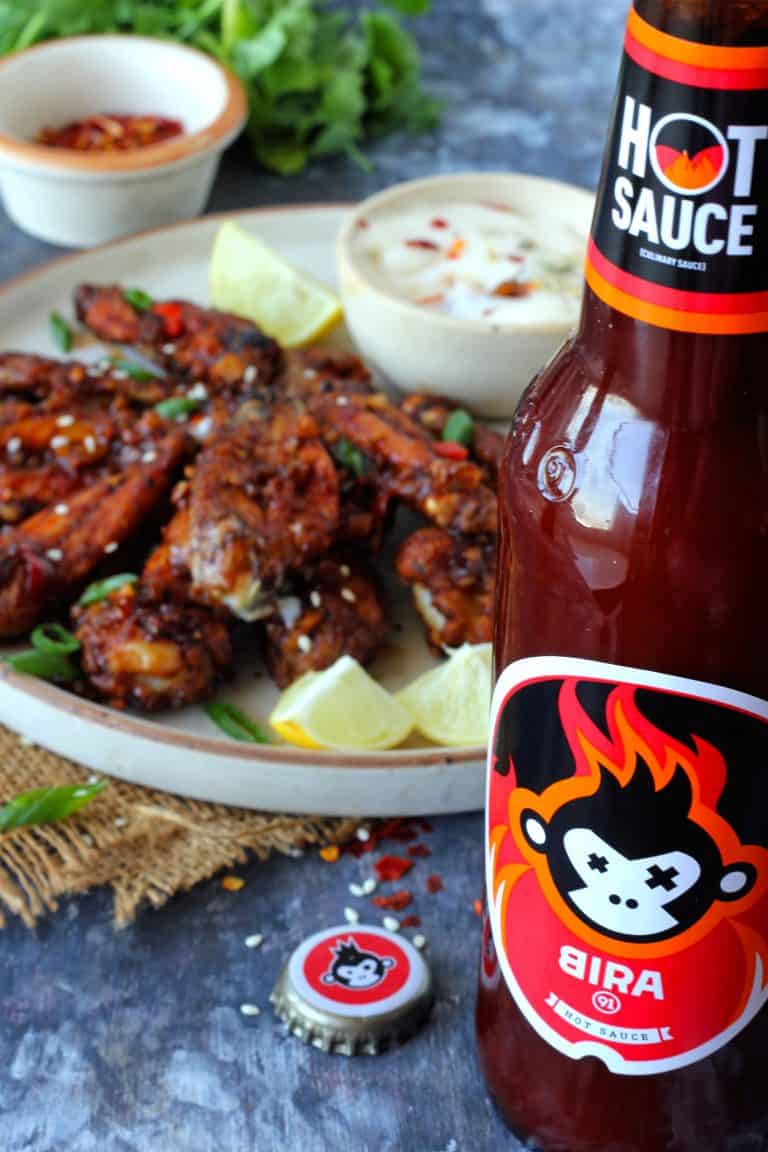 The Hot Sauce Chicken Wings are not my usual quick chicken recipes but they are definitely among the easy ones. The good part of this recipe is there is no advance preparation work required. Neither marination nor any chopping. All you need to do is marinate the chicken wings on the spot and bake immediately. And I must tell you these are actually crunchy chicken wings. So much more healthy than the deep-fried ones. With the touch of magical hot sauce, they transform into glorious hot stuff.
And in case, you are wondering what is the right way to enjoy the best chicken wings. You have to dig in with all your five fingers. That is the only way to truly devour a chicken wing. Don't forget to dip chicken wings in a creamy and cooling dipping sauce. All washed down with a copious amount of beer. This is the only explanation in my food dictionary of how to enjoy hot sauce chicken wings.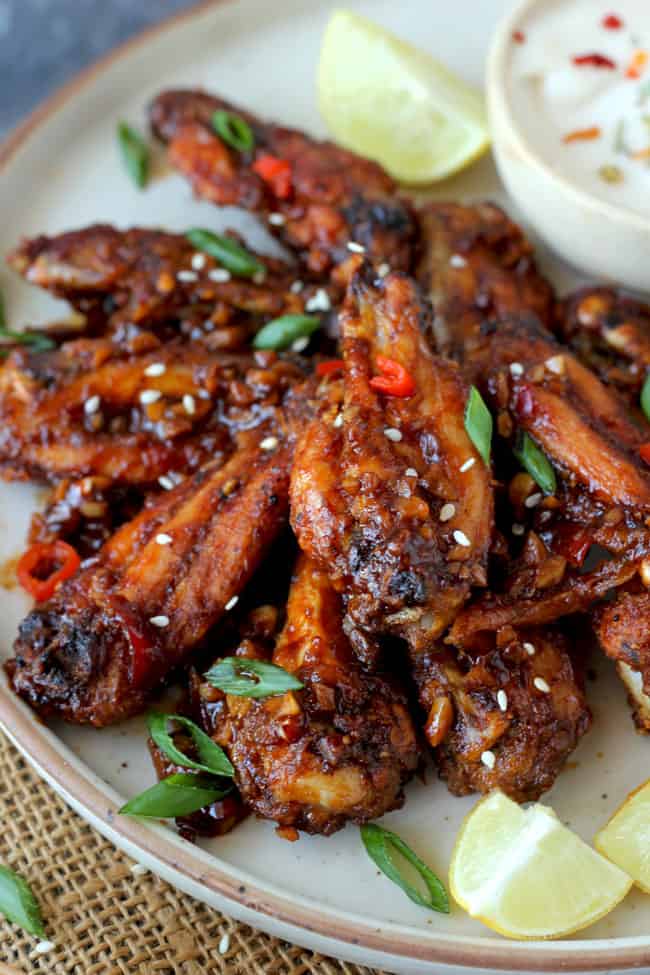 For more such fun recipes in your life, follow along on Facebook, Instagram, or subscribe to our Youtube Channel.
If you try this recipe and love it, please leave a comment and a rating. This helps us grow and reach many other food lovers like you, who are looking for a perfect tried and tested recipe.
Disclaimer: Thanks to our friends at Bira 91 for sponsoring this post, and making sure we always get best of their products.