I have signed my first cookbook contract. Hina Gujral Cookbook – finally a dream come true after 8+ years of food blogging and burning tons of midnight oil! Know all about my coming soon cookbook.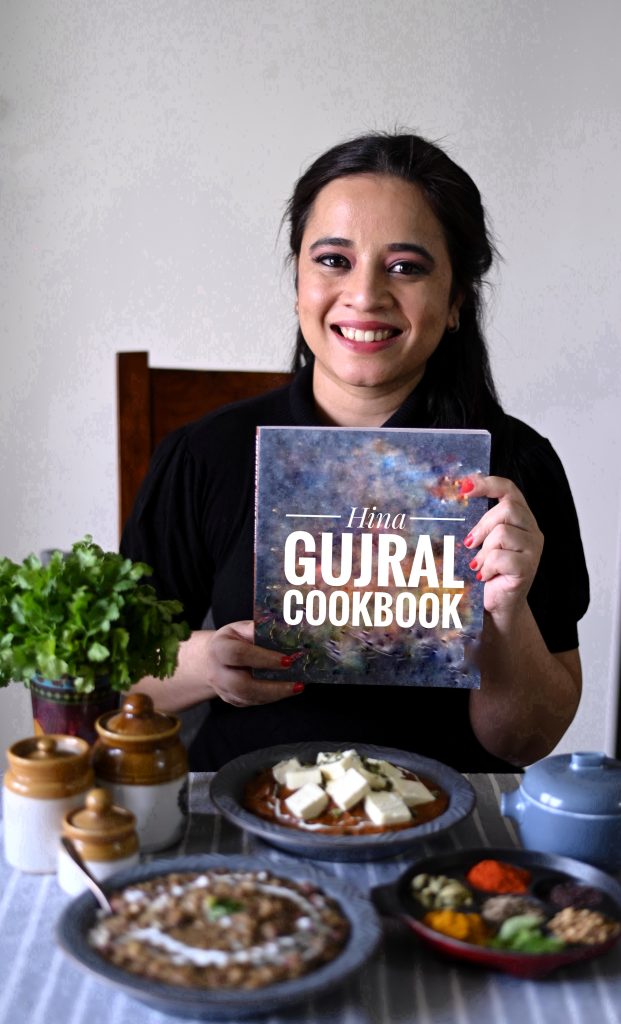 Since I started food blogging, writing a published cookbook was always one of my aspirations. And the universe, as usual, conspired in a mysterious way to make my dream come true.
For those who are curious about how it all happened? Even I don't know the answer. I have never submitted a manuscript to any publishing house or agent nor ever discussed my aspiration of writing a cookbook with a living soul.
Here is how it all unfolded!
The Story
In the middle of the pandemic, when hope for the future and all things related to life was bleak, I got an email from my editor with a proposal to write a cookbook.
For the first few weeks, I ignored her (my editor's) email considering it a hoax or clickbait scam to hack my email (yes, I am that paranoid person :P). Finally, after radio silence from my end, she sent another email. A video call with the team soon followed that. And after interacting for merely 10 minutes, we finalized the theme and the number of recipes for my cookbook.
I guess she (my editor) has been following my blog and content for quite some time. And as a team, they were ready to trust my ability to deliver a thoughtful cookbook.
And this is how the BIGGEST DREAM PROJECT of my life came into being.
About My Cookbook
The Challenge – 1 year (365 days), testing 100 recipes + writing manuscript + clicking photographs, and the deadliest ever pandemic humankind faced.
Of course, it has to be about Indian Food. The kind of food I grew up eating and the meals that are always part of my identity as a food blogger.
There will be 100 RECIPES. Not 40, or 60, but 100 tried and tested failproof Indian Recipes. I got so over-excited about getting my name printed as an author on a cookbook that I mindlessly agreed to this enormous task of developing 100 recipes.
I want to pat myself on the back for single-handedly testing 150 recipes, writing a meaningful manuscript, and then working on the styling plus photographs of the book, including the cover page (except for author profile pictures). This cookbook was a test of my metal as a food blogger 😀
Apart from the cookbook work, I couldn't ignore my blog, which requires a continuous flow of new content, social media handles, paid collaborations, and my family. In short, it was the most challenging year for me.
But I guess this dream project was worth all the labor of love.
Important Details
Hina Gujral Cookbook is set to release in 2022 across the USA, Canada, UK, Australia, India, and other English-speaking countries.
We will share more details with you as the time is right about the pre-order via Amazon, Barnes & Noble, Books-a-Million, Book Depository, and IndieBound, and the India availability dates.
Until then, keep supporting my work with your love, feedback, and valuable comments. After all, this cookbook wouldn't have been possible without you standing with me throughout these years!
Subscribe to our weekly newsletter or follow us on Instagram, Youtube for video recipes.