Chikoo Ka Halwa…yes you read it right, the halwa made of brown potato look alike stone fruit, Chikoo, also known as sapota or sapodilla. The best part of living in the foothill of Himalayas is that every day our fruit basket is bestowed with bountiful of the local produce. From deep blood red cherries to sweet smelling apricots we have them all embellished in the trees around the vicinity, one such stone fruit is Chikoo.
It makes an appearance twice in the seasonal cycle, once during the summer and then sometime around winter. Neither of its seasonal emergence from the hibernation ever evoked a sense of glee in me. With its humble appearance, ordinary aroma and subtle flavour, this stone fruit never fascinated my taste buds. Even my mother's several attempts to convince me about the salutary features of this particular stone fruit weren't able to change my opinion until recently.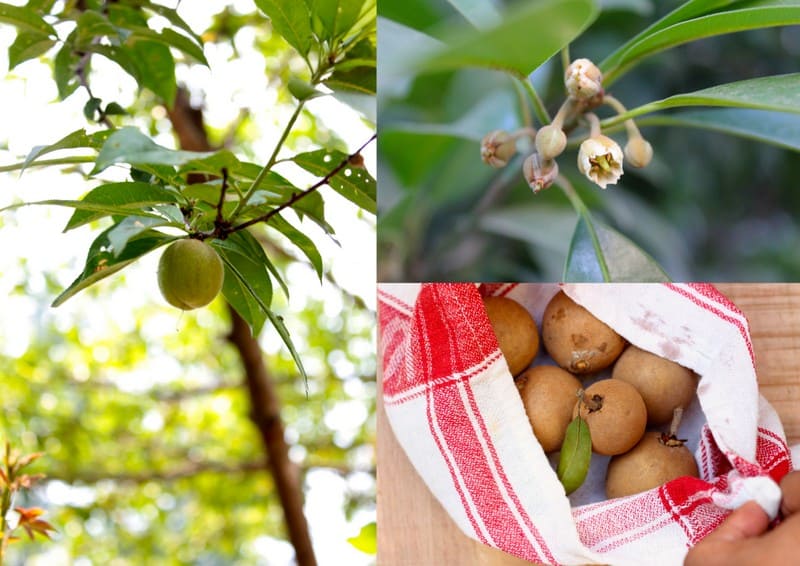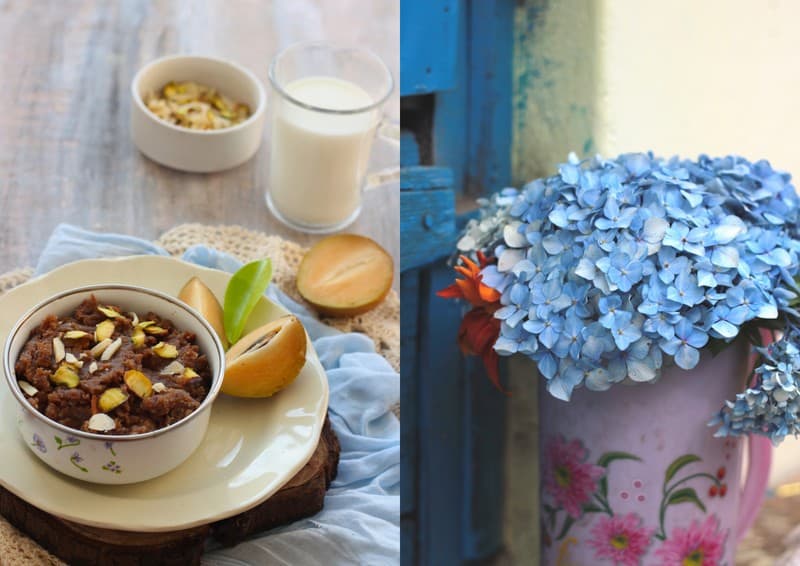 On one afternoon when the weather was staged for windy thunderstorm followed by heavy rainfall, a call from the neighbour's man Friday wake me up from daydreaming. Stepping out of the bed in midst of the post-lunch nap is not part of my everyday routine. That day I made an exception to this catnap rule to pick Chikoo fallen from the tree in their backyard, laden in the mud and grass, waiting for somebody to take them home before the torrent of rain squash them up.
For next few days, very quietly Chikoo were sitting in the fridge underneath the summer starfruit, mangoes. Then while cleaning the attic, I spotted this recipe of Chikoo ka Halwa in a ragged magazine from 80's, found in the stack of scrap piled up from years to dispose of. It was tough not to strive for the creation of the halwa, post-reading such an unusual recipe and that too when there was no definite fate decided for the Chikoo's sitting in the fridge.
Post rigorous stirring halwa exercise the end result is a bowl of caramelized fudge having taste notes similar to that of a dark melted chocolate. There is some magical grandmother trick in the recipe which turned plain flavour of Chikoo into a deliciously delectable dessert. The stone fruit transformed itself into a deep brown halwa of burnt sugar like savour still leaving behind the traces of its aroma and indigenous taste, igniting the spark of love in me for Chikoo. Here is the recipe of Chikoo ka Halwa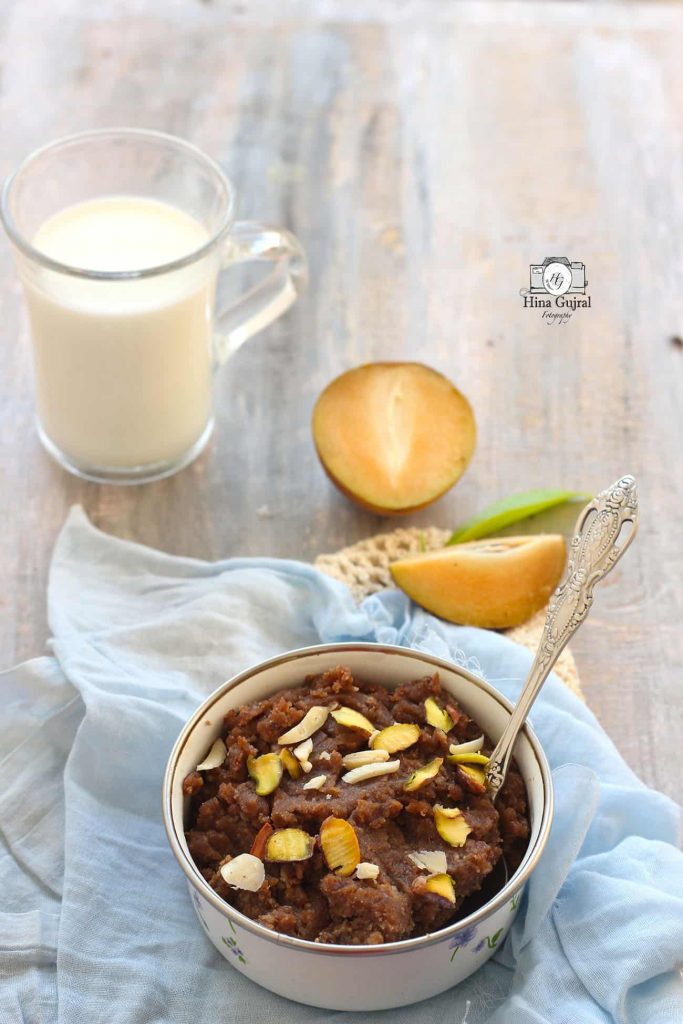 If you try this recipe and love it, please leave a comment and a rating. This helps us grow and reach many other food lovers like you, who are looking for a perfect tried and tested recipe.