The IT City – Bengaluru hosts an amalgamation of food lovers from all over the world and there are ample multi-cuisine restaurants catering to the demand of gourmet meals. You name the cuisine or the dish and some of the best places to eat in Bangalore will present it to your plate. But despite being booming fusion food culture the identity of the city is still defined by the traditional cuisine food served by the handful of the local eateries in the town. These humble eat out places till date take pride in serving the conventional breakfast items in an uncomplicated manner. And post breaking bread in these Brahmin coffee houses one experiences that soul satiating kind of feeling, the food is as fresh as the morning glory and far from the plastic makeover.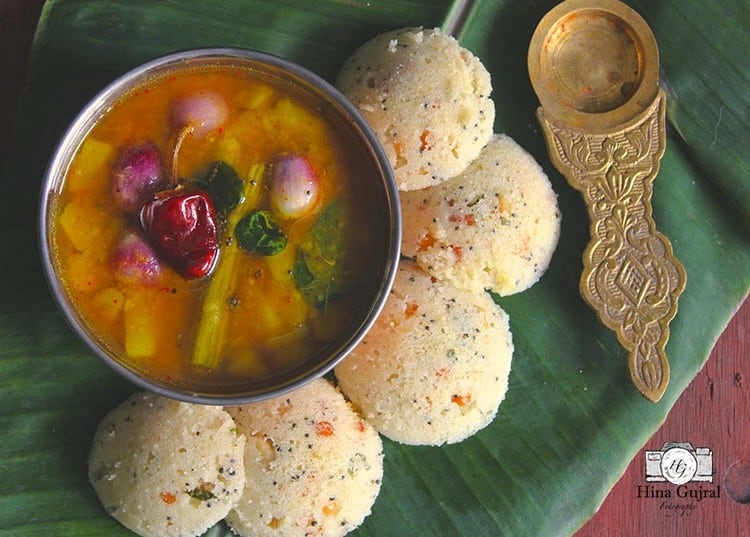 Few years back when I was in college one day I shared with my friend (now my husband) an idea to urbanize the traditional handicraft from different states, then I forgot about it and got busy with my white collar career, last week when Mint Lounge shared the story of Laila Tyabji, the woman behind Dastakar and her journey of 30 years, I was once again reminded of my long forgotten dream but at the same time I felt so thrilled to know that somebody is been thinking and working so hard to prevent Indian handicraft from dying.
Dastakar is a society of Indian craftsmen founded by six thoughtful women in 1981, while all these years only Laila ji continued working with Dastakar, and now she is the Urban face of Dastakar Nature's Bazaar held all over India in different metros and cities. Dastakar provides a platform for crafts and craftsmen from different states of India to showcase their handicraft; with a basic ticket entry of Rs.30 you can have the privilege of enjoying the true culture of India.
This year Dastakar Nature's Bazaar was organized at Manpho Convention Grounds from 8th to 17th Aug, some people shared their dislike for the venue, parking facilities, food stalls but I found none annoying because I was so mesmerized by the beautiful work of craftsmen, well organized stalls, polite staff and a huge counter to provide card payment facility. It is not an expensive designer fashion week where you expect valet parking, air conditioned stalls or gourmet food, it is the place to celebrate culture of India, which has already faded from our memories. I carried along with myself filtered water, a well devised GPS system to find directions to the venue and some packaged snacks though I relished the Kachori and Samosa cooked and served by a Rajasthani family, which were scrumptious.
Each stall at Dastakar has something unique to offer, distinctive and of supreme quality, with certain expensive commercialized brands selling machine made products in the name of Indian handicraft Dastakar makes sure it's Urban Clientele gets the authentic and quality Indian handicraft. There are craft stalls from almost each state of India offering medley of colorful masterpieces, each handmade by skillful craftsmen during the year for the Dastakar Bazaar, there is blue pottery from Rajasthan, wooden furniture from Uttar Pradesh, silk sarees and material from Banares, Kantha embroideries from Bengal, tribal jewellery from Orissa, embroidery and patchwork from Kutch, Madhubani and phad paintings, herbs and organic produce from Uttarakhand these are the few stalls I remember, there are many other footwear, accessories, home decor, souvenir and handloom stalls.
After ages I enjoyed Rajasthani folk songs live by a bunch of folk singers and it really made me miss my college days in Rajasthan, there are some craft workshops as well to engage kids and for adults who want to have a hands on experience of craftsmanship. I overheard few ladies mumbling about the high prices, when we can empty our wallets in any foreign brand outlet then why not on something which is worth every single penny, handmade and contributing towards saving our rich cultural heritage.
My shopping bag was overloaded with herbs and natural oils from Uttarakhand, Manipuri black pottery, hand painted terracotta pottery, souvenirs from Jugaad, Madhubani painting, tribal accessories from Orissa and one handloom silk scarf. Dastakaar is been organized in different cities every year, so if you have missed this year's don't worry there is always next time.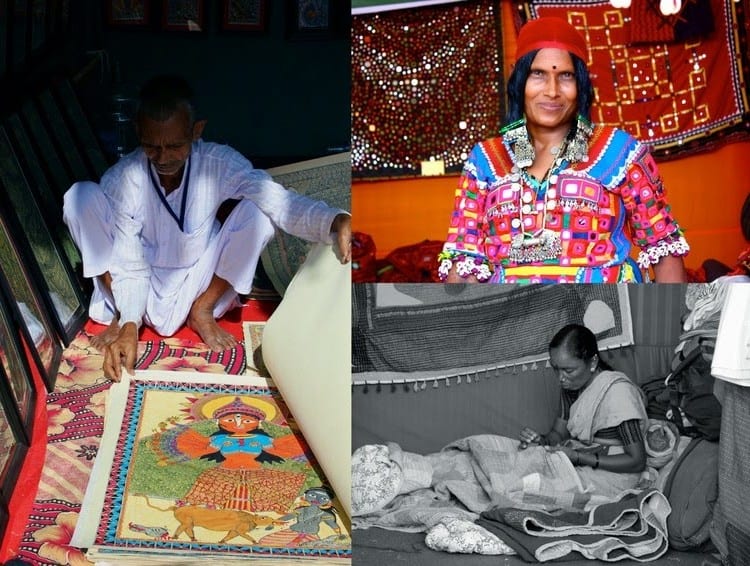 Before sharing more details about Gluten, I would like to share with you a small incident which happened with me 4 years back, while I was newly married and introduced to most of the members in his family, little secret was shared about each one of them, that moment I got to know that one of his first cousin is allergic to wheat, he cannot eat wheat or any of it's by products. I was totally surprise because I never heard of any such allergy before, I had nothing but sympathy in heart for him over the years while I decided to pursue my hobby of cooking more seriously and started reading more about food components this term "Gluten" came across many times but either I simply bypassed it or found comfort in replicating some
"Gluten – Free"
recipe.
Until lately when I was going through my curriculum of Distance Learning Culinary Course from a renowned foreign university, I found there is a whole lesson dedicated to Wheat and Gluten, now I could sense that it's high time I need to know more about this component. The word Gluten comes from Latin word "glue" which means binding agent, and actually this is the role of gluten. Gluten is the magical protein component of wheat, responsible for elasticity, texture and structure in any wheat product. Wheat is the only grain to produce indispensable amount of gluten, though barley and rye also has some amount of gluten present but not as much as Wheat.
Gluten is formed by two proteins – Gliadin and Glutenin (all the names sound like some family names instead of scientific terms) both these proteins are present in wheat flour and insoluble in water. But interesting fact is dry flour does not develop gluten on it's own, it requires water to activate gluten in the flour. Initially in the wet flour glutenin and gliadin are scattered but with thorough kneading these proteins are elongated and gluten strands stretch and develop further, so next time when you knead dough for bread just keep in mind more you kneed more gluten strands will be strong, bread will have great structure, texture and softness. If the gluten is not developed properly with kneading, dough will be weak and while baking bread will not rise properly.
Gluten is also responsible for trapping gases in the dough, so when well kneaded bread is put to bake, you can see how ell it's rising inside the oven, that is because gluten traps all the gases formed from yeast, baking powder or soda, so it is gluten working behind the scenes like balloon. This is how you get those much-appreciated beautiful air pockets in your bread. Lately, if you would have noticed there is a whole range of mock meats/vegetarian meats available in gourmet restaurants, Gluten is the only component giving those mock meats real meat like structure, so if you are Gluten allergic those mock meats are a big no – no for you.
These days many Gluten Free Flours are available in market – Buckwheat Flour, Amaranth Flour, Almond Flour, Teff Flour, which can be very innovatively for baking and cooking. So next time when somebody talk about Gluten allergy you could suggest much more to them rather than only sympathizing or while you knead dough for bread, recall in mind how those little protein strands of gluten coming together with your kneading.
Here are my few Gluten Free Dessert Recipes—>
This is my new series of "Food Read" where I will share good food reads, basic cooking techniques, certain fact and myths related to food. I would love to hear from you about this new series, you could reach me

here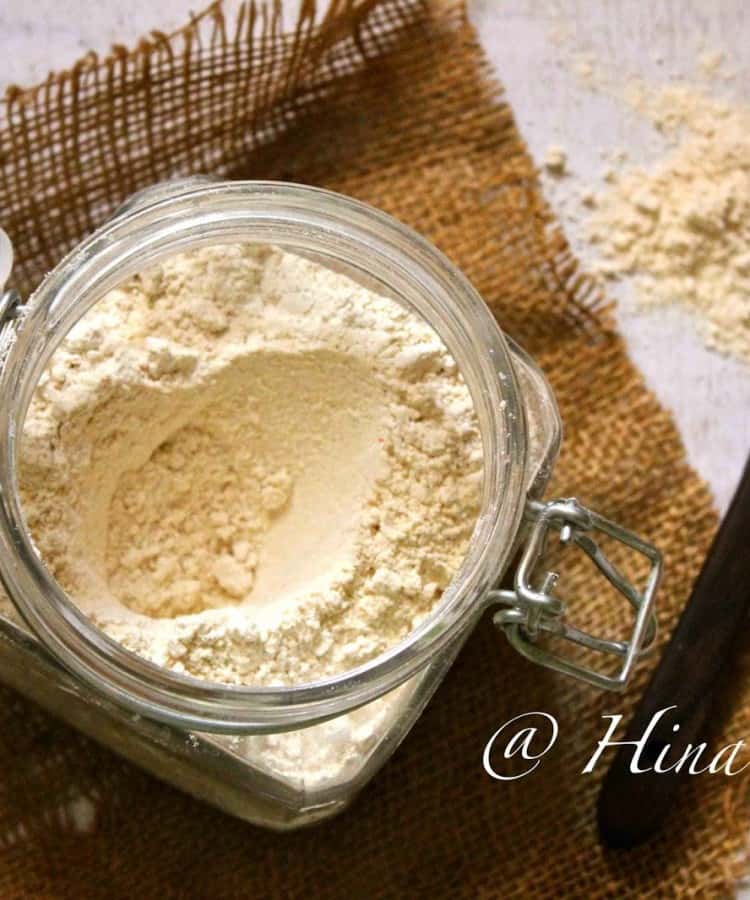 When Diwali is just around the corner my days are full of hustle and bustle with cleaning, shopping, decoration and cooking all happening simultaneously especially my kitchen is a chaos, still so many things yet not done as per my To – do list. Kitchen is the place where I spent most of my time and that's the reason I want each and every kitchen item to be handpicked by me whether it is food props, bake ware, appliances or serving dishes, I cannot trust anyone else for my kitchen related shopping, I not only love to cook but with style and if you are surrounded with beautiful cooking essentials then it just doubles your joy of cooking.
I must thank to

Magickart.in

which came to my last minute rescue, when it comes to Diwali shopping for my kitchen as this year I wanted to pamper myself with some brand new kitchen essentials and discard the boring old ones but with no time in hand to visit stores, this virtual store solved my problem.
Magickart.in

is one stop solution for all kind of kitchen essentials –

kitchenware

,

bake ware,

cookware

,

dining

,

kitchenstorage

and

appliances

that too of premium brands like Corelle, Nirlep, and Pigeon etc etc!!
My joy knows no bound because shopping for my kitchen now is just a click away and with their Diwali Festive Sale going on, what else a shopaholic can ask for!!!
Magickart

deliver products only in India but that does not mean their standards of customer service and product quality are lesser than any international competitor, they aim to be one of the largest E-commerce companies in India, pioneering in kitchenware and tableware products on the e-commerce platform for consumers.

Magickart

give complete attention to detail at every stage of customer service, logistics, supply and final delivery. Hence, quality and customer satisfaction always remains a top priority for them.
Let's talk about what I shopped after so many hew and cries and most importantly what I created using my new kitchen weapons. I will start with Cookware section, from long time I was looking for Non – Stick shallow frying pan, so I bought

Nirlep's Shallow Frying Pan

with a lid. I am a baking addict and for me every stores bake ware section is the place that decides whether I am going to visit that particular store again or not and for

Magickart's

bake ware section – big thumbs up from my side!! From different shapes of silicon molds to icing tool kit, they have every item you need for baking so I end up buying lot of items –

Squeezy Icing Bottles WithNozzles

,

Cake Marker

,

Icing Tools 7Pcs Set

,

6 Pandorino MuffinCup Mold.
The other essentials I bought are Meat Tenderiser and few items to gift my loved ones – Morphy Richards Pets HandheldVacuum Cleaner – Graphite (Diwali Gift for my Puggy, Momo), Ctrl-Alt-DelCup Set (for my friends), Morphy Richards Fresco Coffee Maker (for my MIL), best part of shopping with Magickart was they delivered all my items within 2 business days and charged nothing for shipping.


For more information on how to shop click here.
To know more about Magickart.in, check out at:
Website:

http://www.magickart.in
Facebook –

http://www.facebook.com/Magickart.in
Twitter –

https://twitter.com/magickart
Google + –

https://plus.google.com/117108375271205134817
Pinterest –

http://www.pinterest.com/magickart/
MagicKart blog –

http://blog.magickart.in/
Paneer Makhani in taste is very much similar to Butter Chicken with rich and creamy gravy slightly on a sweet side, this time while cooking Paneer Makhani I decided to give it a twist by not using onion and garlic, I feel we should keep on challenging ourselves than only mind can come up with new ideas, and if I would have not challenged myself than I will not be able to share this recipe with you.
Many a times people ask me if I use food colors to get lustrous colors in dish and my answer is "No", when nature has already provided us with beautiful natural colors and flavors than why to use artificial ones, I agree in some recipes it is unavoidable to use food colors but in dishes like Butter Chicken and Paneer Makhani let the gorgeous colors of tomato and bell pepper show their magic.
These days I am watching Junior MasterChef, India and in one of the recent episodes those little chefs were given challenge to cook with flowers (Jasmine, Marigold, Rose) and I was amazed to see how beautifully kids used their imagination and creativity to create one wholesome dish. I was thinking when I was a kid I could recognize only hardly distinguish between flowers but that episode reminded me of photos of flowers I clicked last year in Kodaikannal.
Sometimes I add smoked bell pepper in Arabiata Sauce for pasta but first time I tried using it for Indian curry and to my surprise it has given new dimension to Paneer Makhani, you can use readymade tomato puree also instead of fresh one but I don't like the flavor readymade puree so I always make the fresh one.