Amritsari Fish Fry Recipe is a crisp, golden, deep fried fish preparation from Punjab. The land of Dal Makhani and Tandoori Chicken has a fondness for fried fish as well, Amritsari Fish Fry is the not so secret Punjabi style deep fried fish recipe. Fish Fry is our everyday comfort food when the spine-chilling winter breeze quietly creeps into the house as the sun set down. The family gathers around the fireplace and desperately crave for fried bites to accompany the bottle of good old rum or brandy. The crunchy uppermost layer of the fried fish is the envelope for the mouth-melting texture inside. Few basic ingredients and spices smeared over the fresh catch of the day, deep-fried, accompanied by a bottle of the favorite alcohol and the evening dinner table is all set to host the hungry goblins.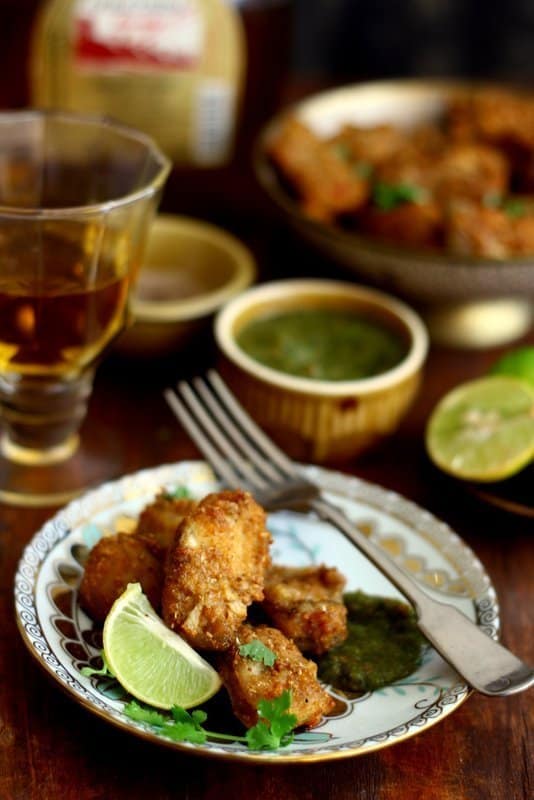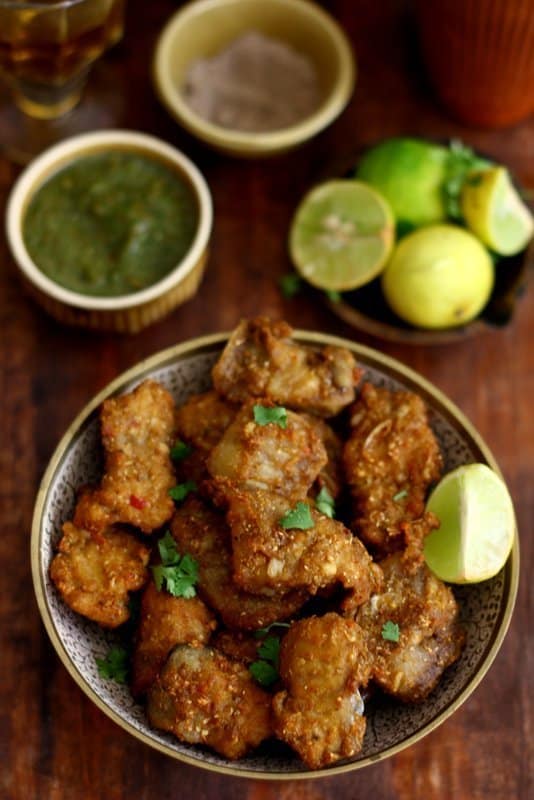 The late evening walks to the farmer's market twice in a week to pick our fish catch, arguing with the fishmonger to settle the best deal, hand-picking those perfect fillets and later slicing each into bite-size pieces is an enriching experience. Such simple transports of delight can be experienced in a slow-paced countryside lifestyle only. Coming back to the fish, surmai (king mackerel) or any other oily, tender fish is a good choice for Amritsari Fish Fry.
With a sprinkle of Chaat Masala and a drizzle of lemon juice, Amritsari Fish Fry is all decked up to be gobbled. A refreshing mint, coriander chutney on the side to dip in the hot fried fish is an additional perk on the dining table. Though I feel the fried fish in itself is bursting with delicate flavors and hardly needs any accompaniments on the side.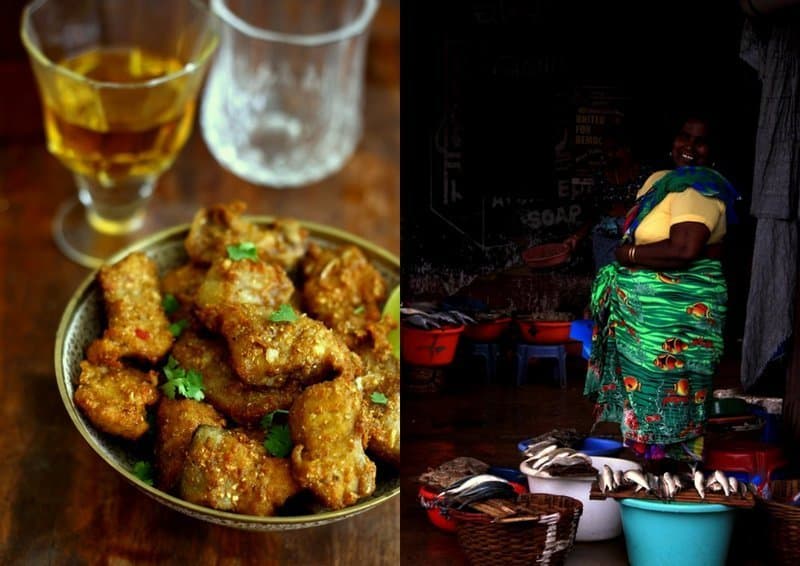 For more such fun recipes in your life, follow along on Facebook, Instagram, or subscribe to our Youtube Channel.