Winter comfort food is all about steaming casseroles and warming soups. In India, the winter season is harsh and cold. Hence, we have plenty of comfort food recipes that will surely warm you up. These winter recipes are widely favorite across the country and prepared with the best available local ingredients during the season.
Winter comfort food has to have that comforting and warming qualities to it. Whether it is a bowl of soup, a spicy curry or a steaming cup of tea, whatever you eat or drink, it should warm your body and keep you winter ready. In India, during the winter season, we are blessed with bountiful of fresh vegetables and fruits. Hence, every region has its winter delicacies loaded with fresh produce. Some of these winter recipes are classic and the most sort after Indian comfort food for the winters.
If you are wondering how to these winter delicacies, we have compiled a list of 8 winter comfort food recipes that will surely nourish your body this winter season.
8 Winter Comfort Food From India;
1) Tomato Garlic Rasam: Tomato Garlic Rasam is.the spicy, tangy, soupy Indian curry made with blushing red ripe tomatoes and flavored with lots of garlic. When I say a lot, in the actual sense there is a whole lot of garlic in this rasam recipe. The aromas of garlic mingle with the warmth of homemade rasam powder to create a sapid bowl of tomato rasam. If you have a bad throat or caught a cold, tomato garlic rasam is a tried and tested cure. Get Recipe Here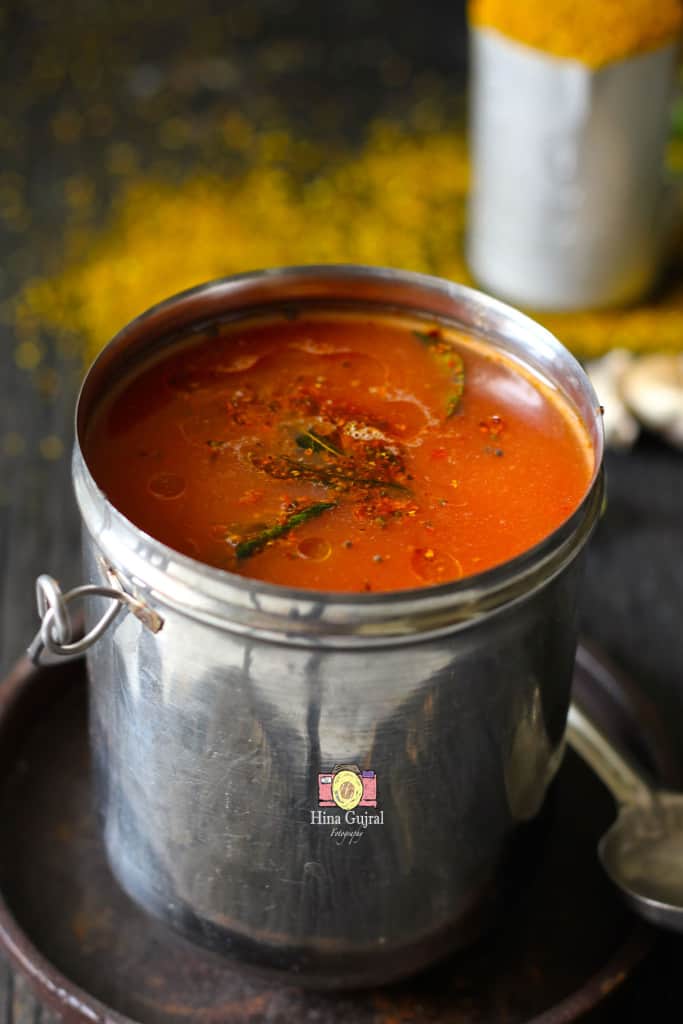 2) Khus Khas Doodh: It is a golden winter bliss prepared with white poppy seed, almonds, and milk. Khus Khas milk is an incredible source of heat and energy for the cold winter nights. is quite tasty, distinctly warm, earthy with slight notes of sweetness. Interested?? I totally think you should try this winter recipe. Get Recipe Here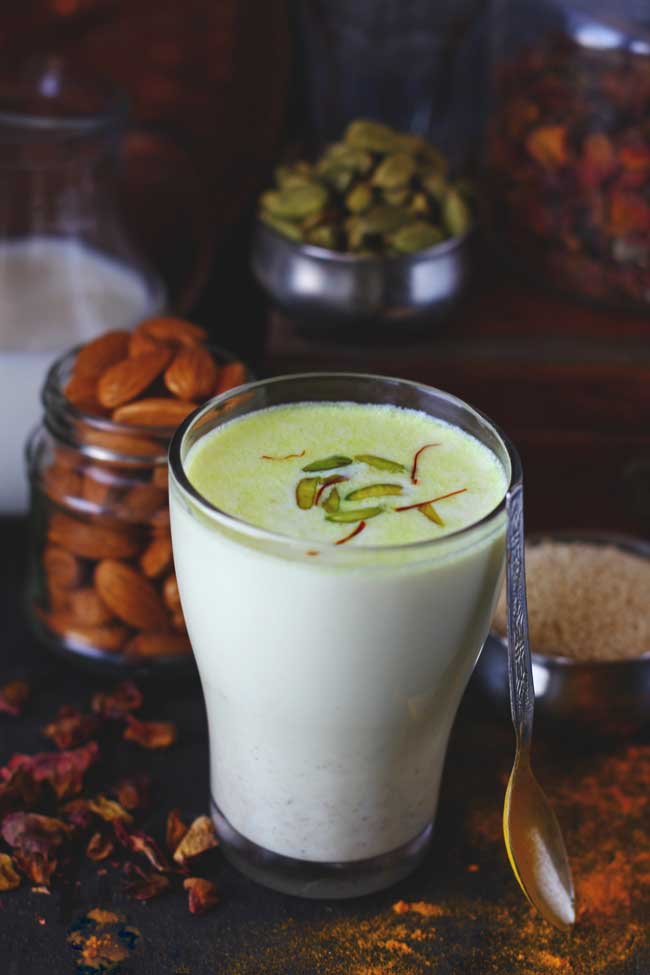 3) Sarson Ka Saag: This winter delicacy does not need any introduction. Sarson ka saag with Makki ki roti is one of the most popular winter food in India. The pungent mustard leaves are stewed with other winter greens like spinach, fenugreek, radish, slow cooked for hours over low heat to get hearty and healthy green casserole. A big chunk of butter and jaggery are the favorite side-dishes when it comes to sarson ka saag. Get Recipe Here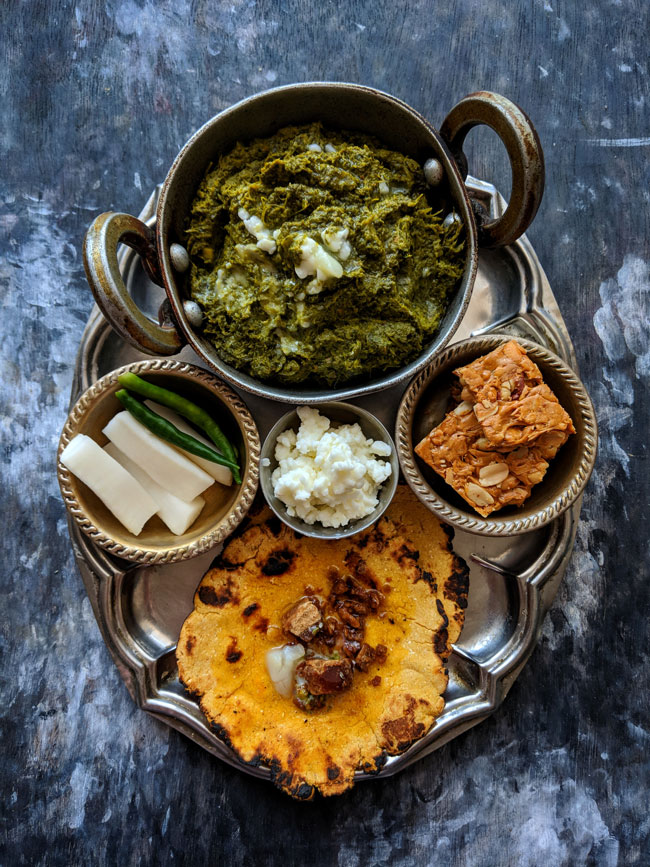 4) Adrak Lehsun Ki Sabzi (Chitt): Adrak-Lehsun Ki Sabzi is one of the best gluten-free curry recipes we have come across. Nothing can be more comforting then a warming ginger and garlic curry served with piping hot phulkas. This curry is more like a therapeutic food that tastes delicious too. Usually served in small quantities, just enough to relish one or two Phulkas with it. On certain bad throat days, we prefer sipping Chitt on its own. Get Recipe Here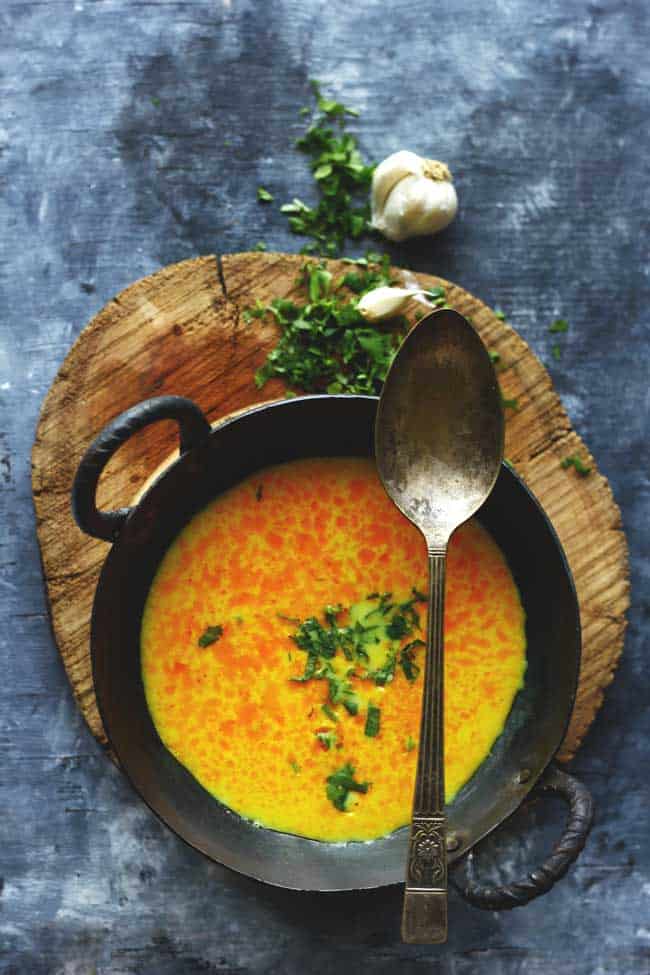 5) Urad Dal Khichdi: Any kind of khichdi is the perfect one-pot comforting meal. But when it comes to the winter season, we have our favorite – urad dal khichdi. It is best enjoyed with tons of ghee along with the fresh winter pickle. Super simple to prepare an ultimate warming casserole, urad dal khichdi is a must try Indian winter specialty. Get Recipe Here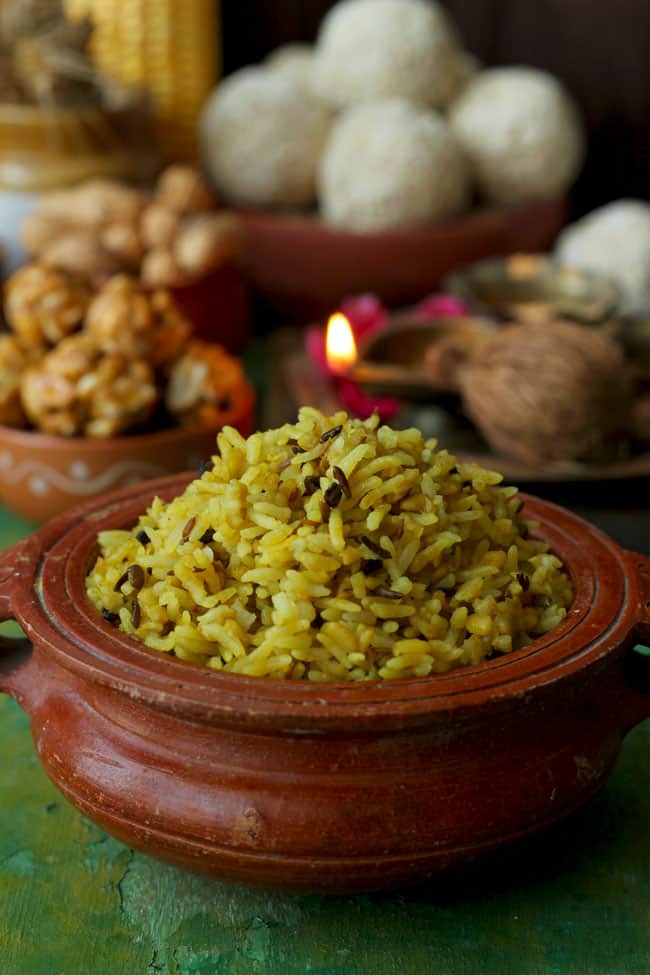 6) Panjiri: Pahadi Panjiri is saccharine homemade fudge with a warmth of spices to its flavor. It is an Indian sweet popular across the Northern province of the country, with a peculiar spicy taste to it. Panjiri is considered a good nutritional supplement for the brutal winters, laced with plenty of dry fruits, spices, and herbal gums. These Panjiri squares are saved for the harsh, spine-chilling Northern winters to compliment a hot cup of tea. Get Recipe Here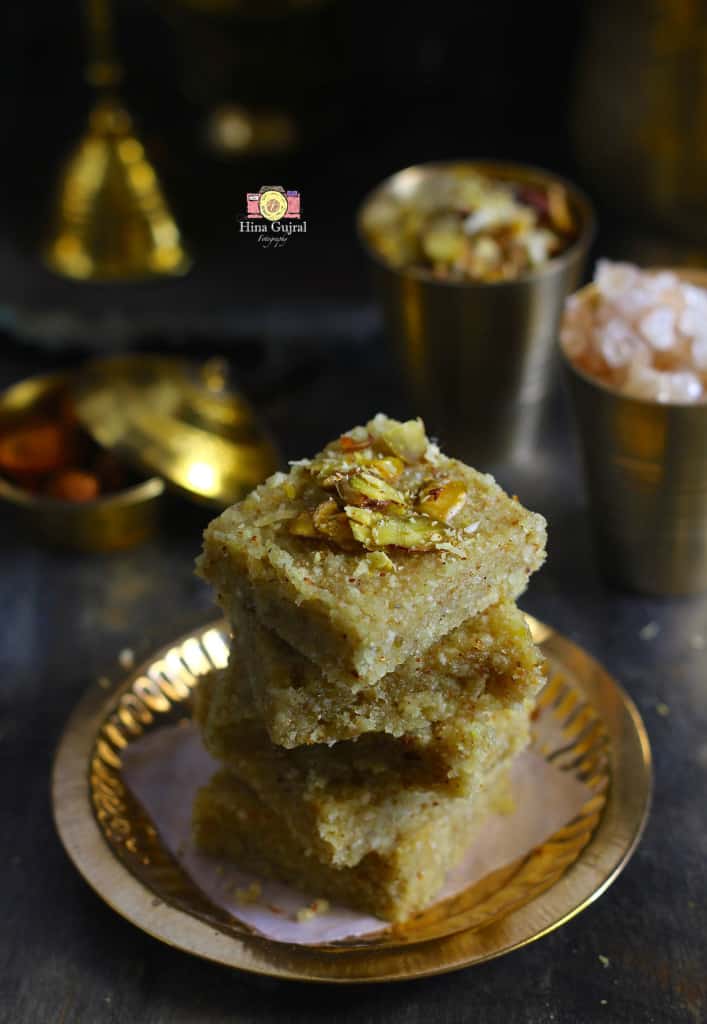 7) Sooji Halwa: Suji Ka Halwa is simple, uncomplicated Indian style semolina pudding, made with basic ingredients – semolina, sugar, and ghee. A warm and delicious halwa is all you need on a cold winter night. The Halwa tastes simply divine and provides a kind of comfort to the one's culinary senses and the hungry soul. Get Recipe Here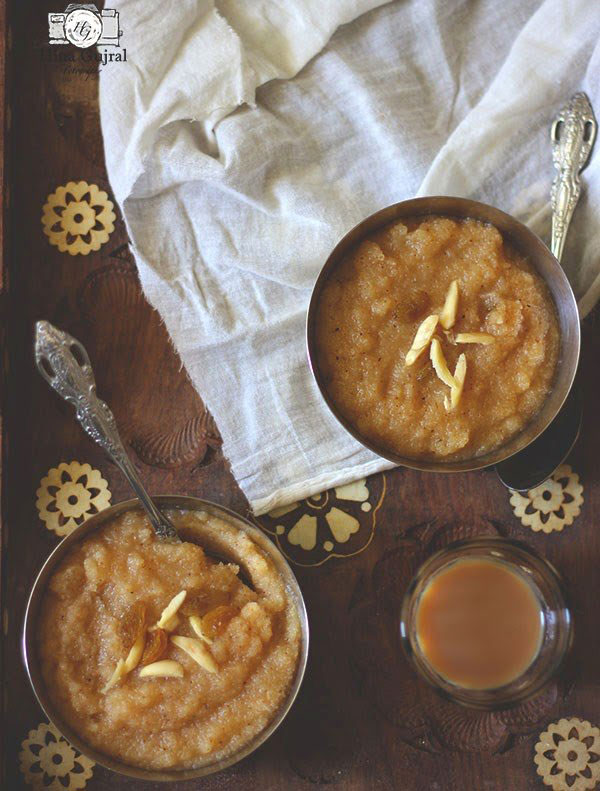 8) Gajar Halwa: Some dishes never lose their glory nor they are ever out of trend, one such classic dessert is Gajar Ka Halwa. The winter season in North India is so incomplete without homemade carrot halwa. The seasonal juicy, long, deep-orange carrots are the soul of a deliciously perfect gajar ka halwa. It is surely one of the best winter desserts. Get Recipe Here