Whitefield Street Kitchen is the celebration of Street Food Culture from all over the country at M-Cafe, Bengaluru Marriott Whitefield on every Wednesday. The concept of this special food festival is about showcasing everything that's strikingly reminiscent of Indian culture – from a hearty spread of the Indian street food to hostess welcoming guests in traditional attire or to playing Indian fusion live music, it all transports diners to the street food selling by lanes. M Cafe is a multi-cuisine restaurant located in the central lobby of the hotel, comfortable and spacious ambiance make it an ideal choice for business lunches during the day and large family gatherings for the weekend brunches.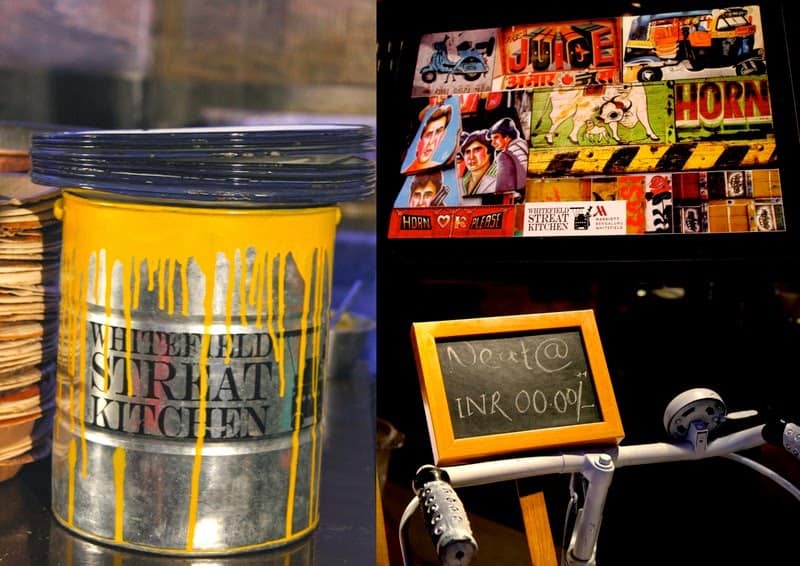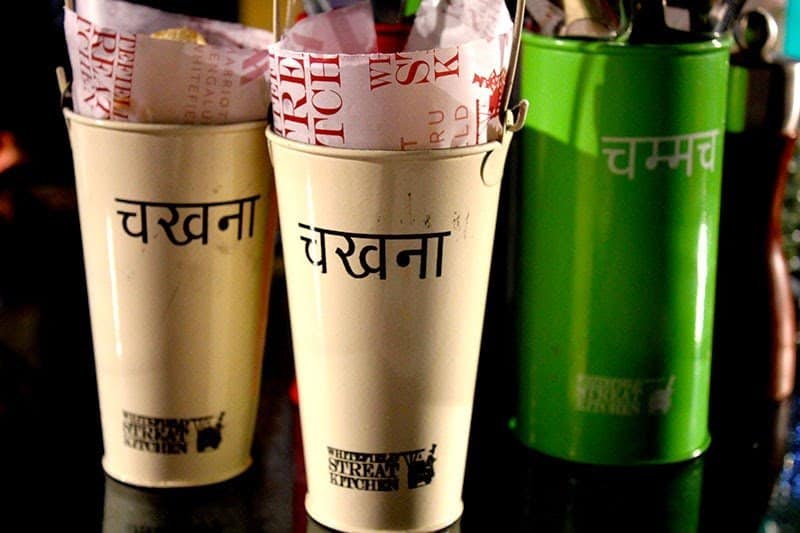 To taste the variety of street food from around India at one time is a moment of a treat for a food lover, and that is exactly what Bengaluru Marriott Whitefield Street Kitchen is hosting. A sheer indulgence in favorite street food delicacies from different parts of the country – fusion marvels from Kolkata's version to the Gujarati inspired 'Mumbai Chaat', delicious Lucknowi Kebabs, Biryanis, Tibetan Momos, Dosas, Stuffed Paranthas along with some conventional mocktails and cocktails to accompany the food. No more waiting in the long queue or to be hygiene conscious of taking pleasure in your favourite street food items. To make the whole experience more memorable for the diners, there are live counters of Jalebi, Fish fry, Puchkas and of course the bar, which is set up in a hand cart. Diners can also engage in pottery making, heena designing, and handicraft shopping.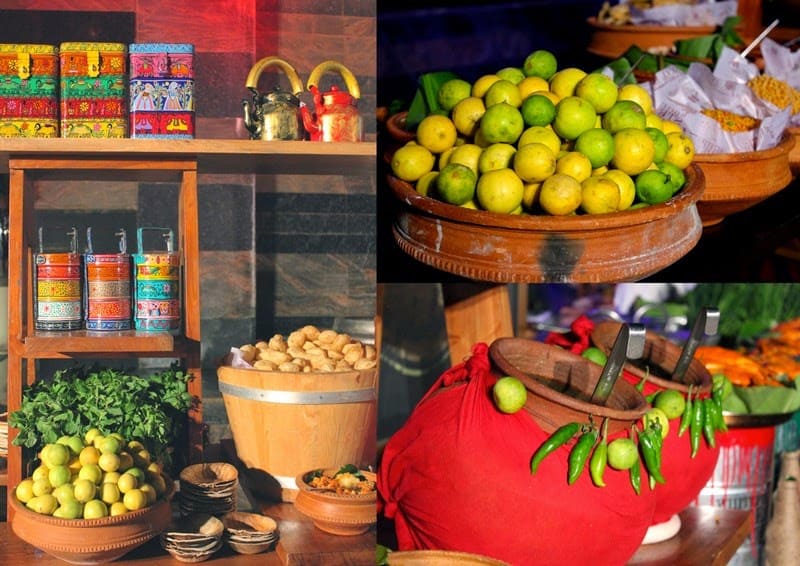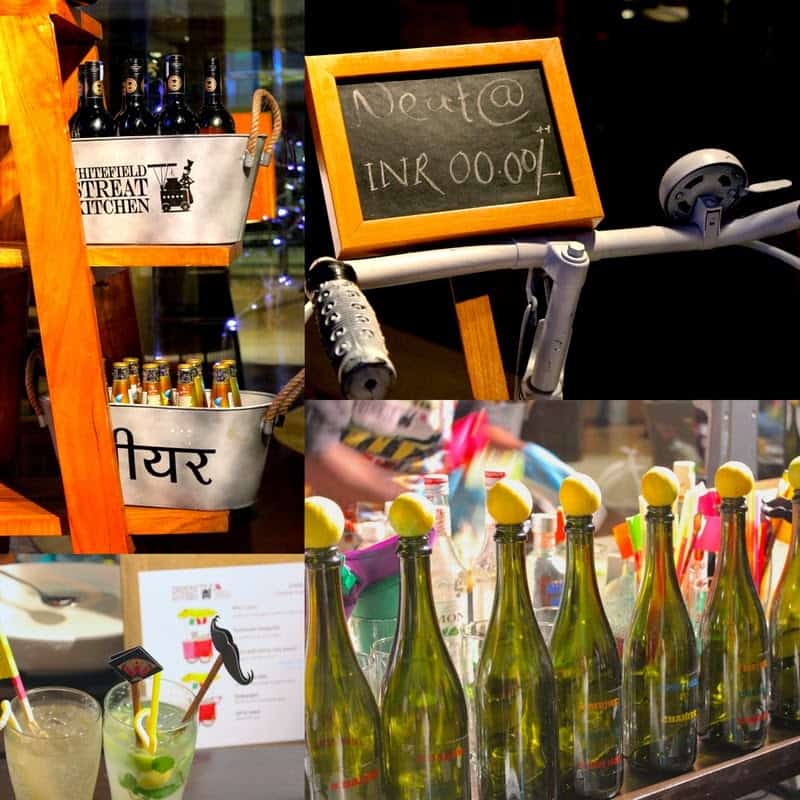 Talking about the food honestly speaking for the first time I did not follow the formal three-course approach to the meal, going with the mood of the occasion I tasted each and every item one after the other. We started with some Chaats (Puchkas, Sev paid, Raj Kachori) which built our appetite for Mumbai delights Pav Bhaji, Keema Pav with a round of refreshing desi drinks Kala Khatta, Jaljeera, Nimbu Paani. From these small plates my favorite was Keema Pav and so was the opinion of my fellow diners, and from drinks, Kala Khatta was clearly the crowd pleaser.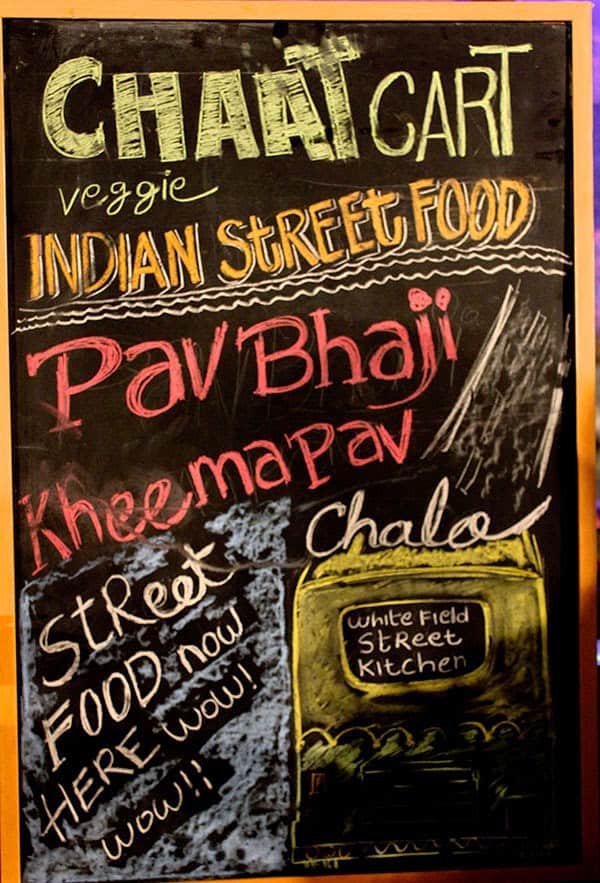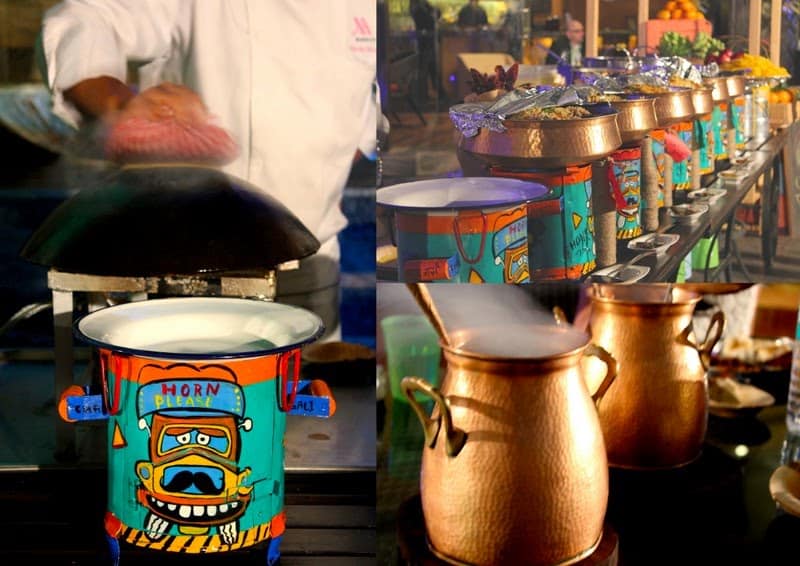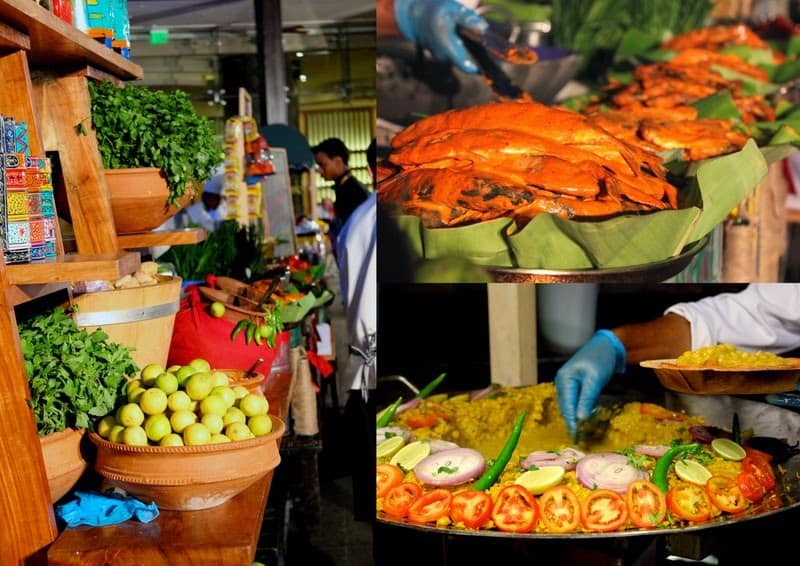 After the sweet and spicy medley of flavors I gladly plunged into the plate full of Tibetan dumplings Momo, Chowmein with hot red chutney on the side and I could never resist myself from relishing another plate of Chicken Momos. Then followed an array of delectable, aromatic kebabs from the Lucknowi/Awadhi food stall the usual Galouti Kebabs with Ulte Tawe ka Paratha (Paratha cooked on upside down the pan) with some mint chutney and onion juliennes. For the main plates, I choose the Awadhi Chicken Biryani with raita and tomato salan on the side. To satiate the sweet craving taste buds we had Jalebi, Mixed Fruit Chaat and Gadbad (loaded with four types of ice creams, slivered dry fruits, sliced fresh fruits, corn flakes, rose syrup, falooda, sabja) with Jalebi I missed the flavor of chilled Rabri and Gadbad is actually a medley of all sugar loaded ingredients hence I am always not keen on ordering it while eating out.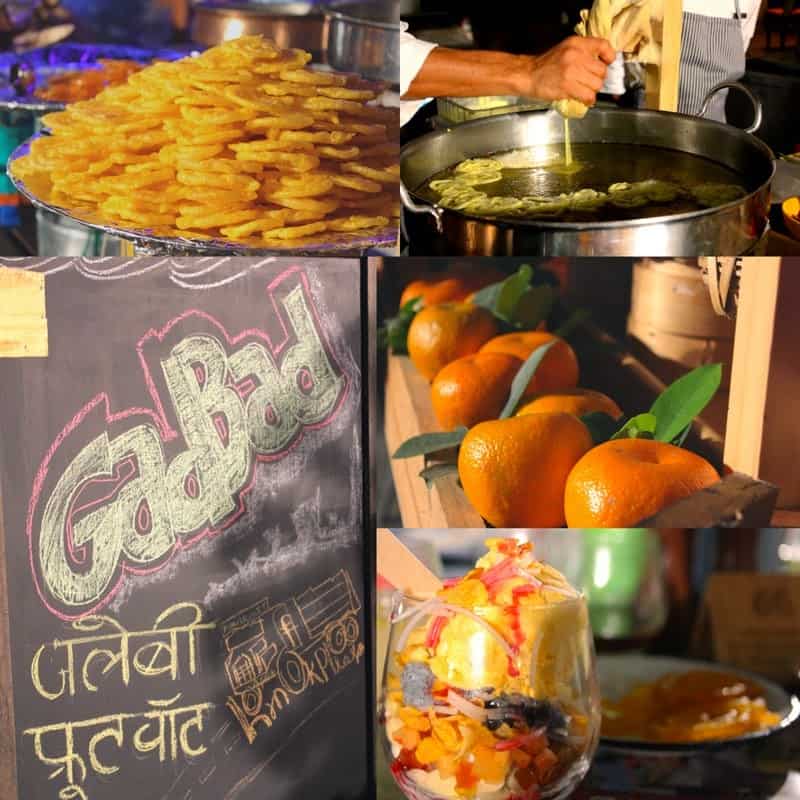 The flavors of the dishes are not very novel but yet appealing and pleasant change from gourmet plated dishes especially for the diners who are new to the country and totally unaware about it's vast Street Food Culture. The price for the buffet is Rs 1450 ++ for adults including beverages.
Disclaimer: The review was done on an invitation from Marriott Hotel, Whitefield, my opinion, and words are unbiased and totally based on my experience at the restaurant. But as they say, "Food is Subjective" so kindly exercise your own discretion, with the understanding that this is writer's personal opinion.