Downtown Kitchen and Bar at Courtyard by Marriott in Gurgaon is currently hosting an Awadhi food festival – Aromas Of Awadh. It is a buffet spread of Awadhi delicacies prepared the traditional way with a dash of modernity in plating and flavors.
Awadh is a region in the center of the Uttar Pradesh, which was before independence known as the United Provinces of Agra and Oudh. Since the ancient time, Awadh developed its own culture, dialect, architecture and more importantly cuisine. Over a period of time Awadhi cuisine has gained popularity all over India. The rich and aromatic Awadhi food never failed to enchant the food lovers from near and far.
The whole buffet spread has an equal proportion of vegetarian and meat dishes. I must say a true justice has been done with the vegetarian dishes when it comes to taste and flavor, Baingan Ka Bharta, Veg Shami Kebab, and Lauki Shaheen were delicious and I helped myself with another helping of each one of them.
Chef Abdul Haleem specializes in Indian Muslim Cuisine and has his roots deep in the heart of Awadh – Lucknow, his knowledge about the cuisine is clearly reflective in the flavor profile of each and every dish.
Kebab Platter – If you are a true kebab lover then this festival will not disappoint you. The galouti kebab, as usual, being the star of the show with its incredible melt-in-the-mouth quality. And the vegetarian kebabs are a must try as well. Pair the platter of kebabs with your favorite drink and enjoy the evening with live gazal performance.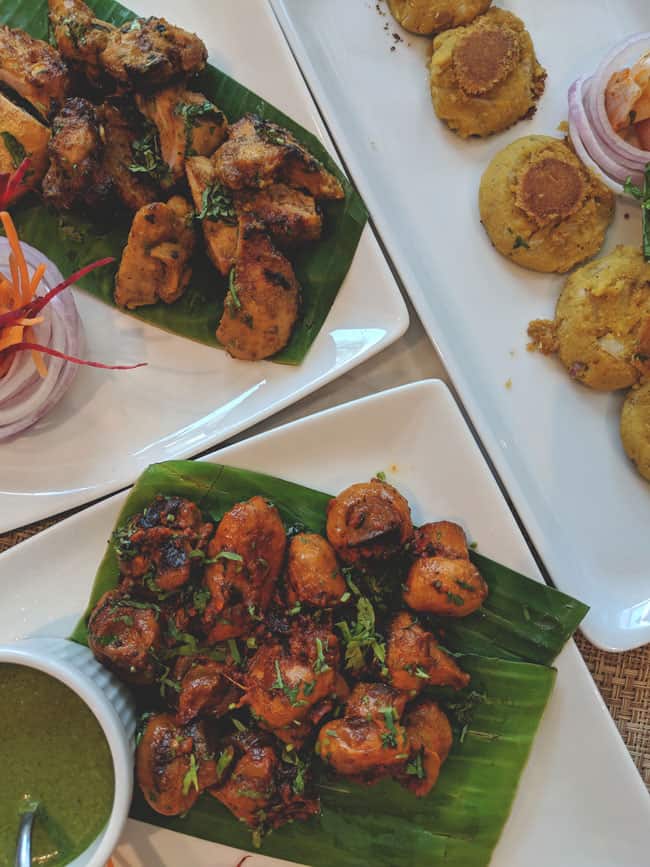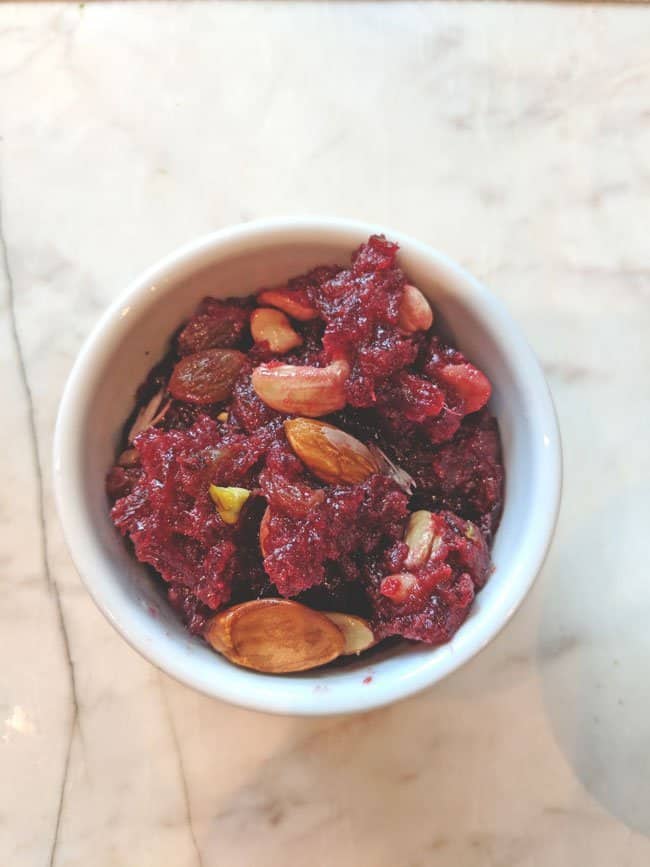 Must Try Dishes: Veg Shami Kebab, Lauki Shaheen, Alamgiri Pyaz Ghost, and Chukander E Afroz (beetroot halwa).
Ambiance: Live kebab counters at the entrance reminds you of the street side kebab carts of Lucknow. The huge pickle jars (burni) and glass jars (martbaan) add to the mood of an Awadhi kitchen. The buffet dishes are served in magnificent copper pots making them look exquisite.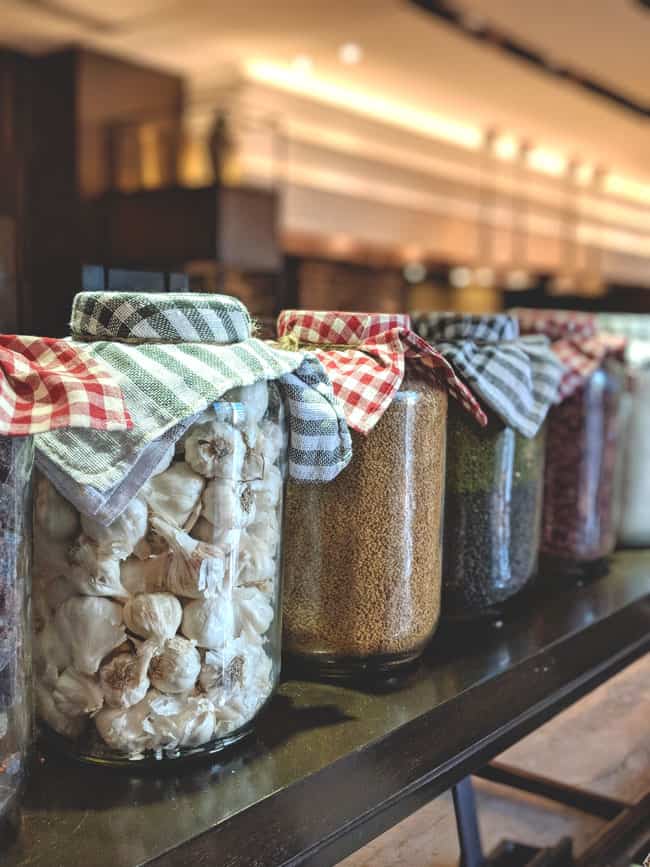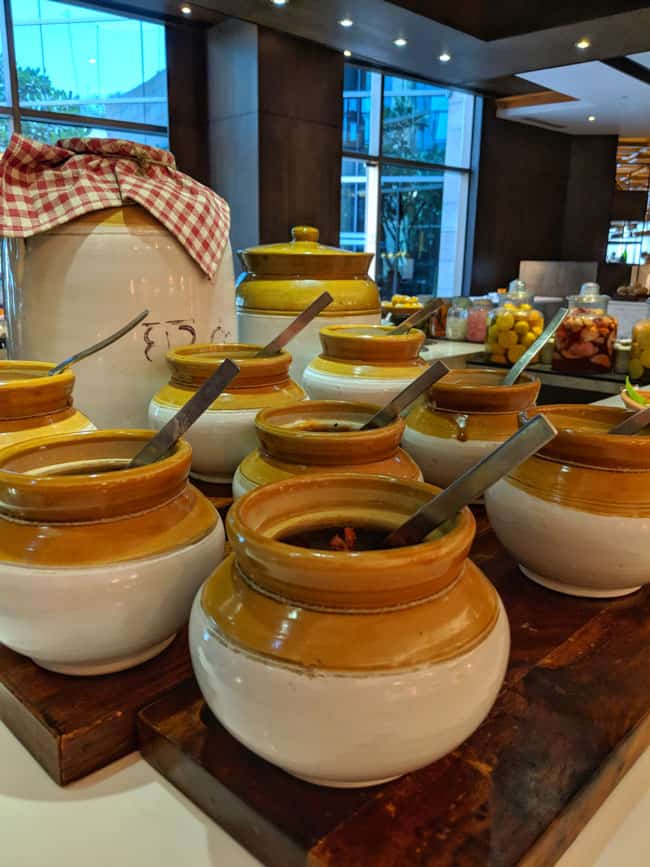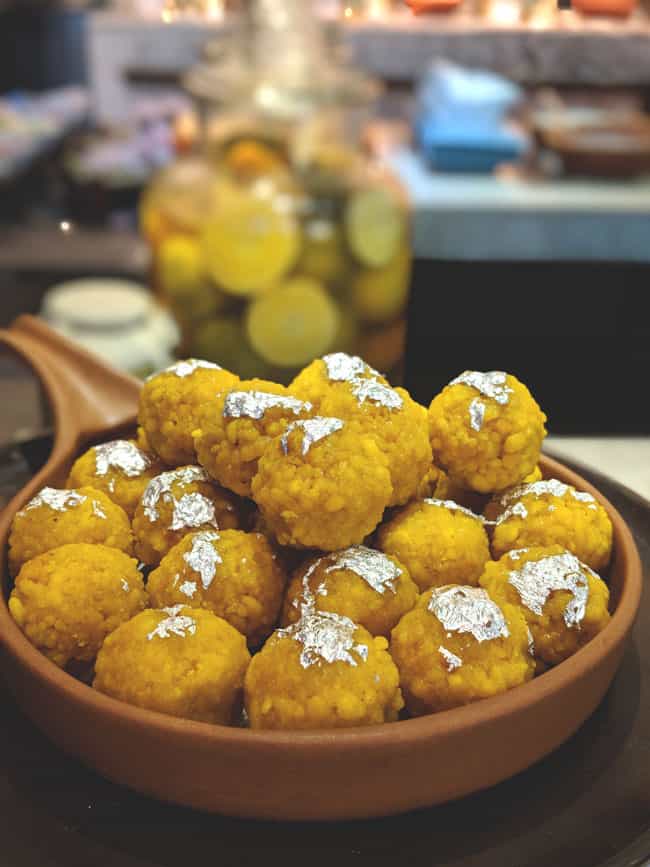 In the spotlight: Along with the regal indulgence there is one more USP of this Awadhi food festival and that is professional ghazal singers setting the mood around the dining area. The live music and the aroma of the royal feast surely transport the diners to the era of Nawabs in Awadh. The live music performance is only during the dinner service.
Where: Downtown Kitchen and Bar at Courtyard by Marriott, Gurugram. The Awadhi food festival is available for lunch and dinner whereas the Downtown Kitchen and Bar is open 24/7.
Duration: Until 22nd April 2018
Price: INR 4,000 (approximately). Prices may vary for lunch and dinner.
Disclaimer: The review was done on an invitation from Courtyard by Marriott, my opinion, and words are unbiased and totally based on my experience at the restaurant. But, as they say, "Food is Subjective" so kindly exercise your own discretion, with the understanding that this is writer's personal opinion.