Since the time I have shifted to the city the diverse and dynamic food market of it has always surprised me, whether it is the gourmet stores, food ventures, conventional eateries, local brew pubs or high end sophisticated global cuisine restaurants, a food lover is never short of choices. The interesting profession of food blogging bestowed me with the opportunity to dine in few of the best restaurants in Bangalore, these are the places which I always prefer going back to again and again for their world class food quality, delicious food, consistent & hospitable service and the genuine approach towards the particular cuisine. My taste buds, delicate palate and the hungry soul always come out satiated from these restaurants and at the same time looking forward for the next delightful meal.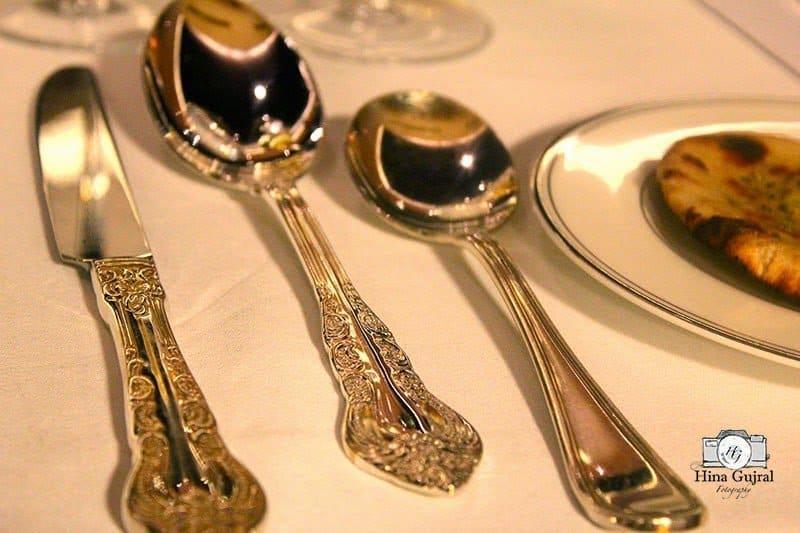 Often asked by readers of the blog, friends around about my favorite dine-in restaurants in Bangalore the answer to this question is never easy as each good restaurant has it's own unique persona and essence but still some manage to outshine in the crowd because of their strong well executed ideology and philosophy. While I was penning down this article all those delicious food memories of meal at these restaurants clogged my mind and made me nostalgic for few seconds, after re-collecting food embellished beautiful thoughts manage to list down favorite five of them. Here they are:
1) Dakshin, ITC Windsor
Cuisine: South Indian
Dakshin is one of the fine dining restaurant in ITC Windsor serving authentic South Indian Cuisine. Dakshin started it's journey in the year 1989 and since then it has always been benchmark for South Indian Cuisine in the city, and as they say "legends are not made in a day" Dakshin also is the result of years of research and trials across the four southern states of India, by the team of trained chefs and culinary experts. The menu at Dakshin exhibits 'Celebrated Tastes of Southern India' and each dish is prepared under the expertise guidance of grand master chef. Read more about Dakshin
here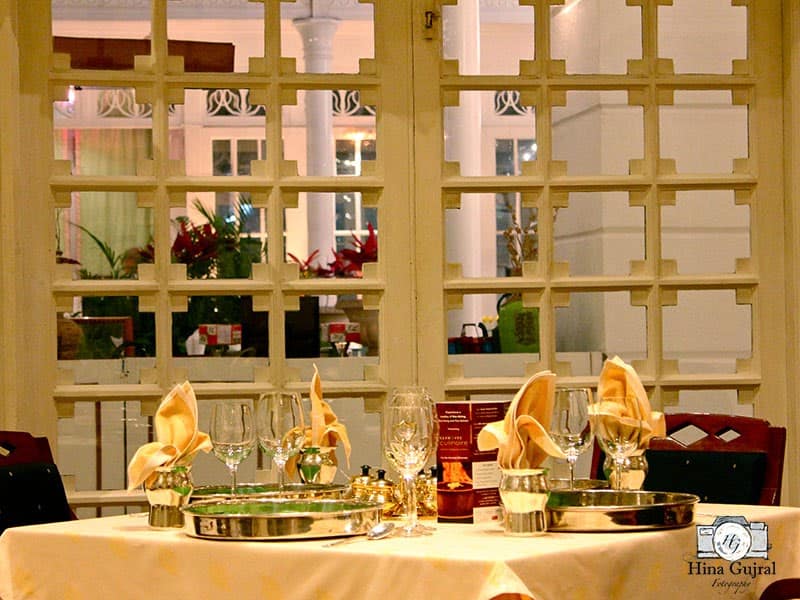 2)
Monkey Bar, Wood Street
Cuisine: American, Asian, European
Rustique interior, quirky posters on wall, bright and stylish glassware are some, delectable burgers and unusual beverages these are some of facts that best define Monkey Bar. Once you enter Monkey Bar the simple yet stylish interior will transport your soul and mind to the era of Gastro pubs in the late 20th century. Monkey Bar is always full of delectable surprises when it comes to food, each and every dish/beverage in the menu is a well crafted gastronomical piece of art, bursting with flavors and a true delight to one's culinary senses. Read more about Monkey Bar at Wood Street
here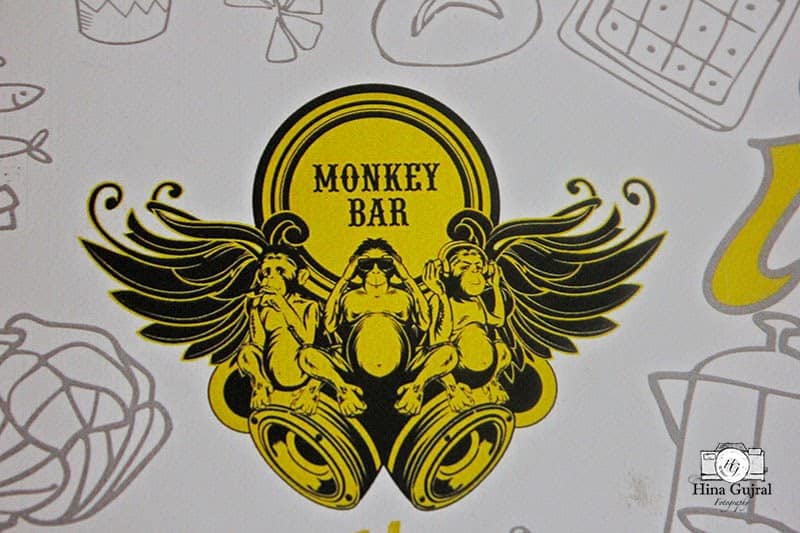 3) MTR, St. Marks Road
Cuisine: South Indian
MTR (Mavalli Tiffin Room) was established in Bangalore in 1924 since then brand became a legendary name in South Indian comfort food. MTR is one stop solution for my Saturday morning breakfast, simplicity of food at it's best and affordable prices is the backbone of MTR. It's the core reason for its survival over the decades. Whether it's food or conduct in business, emphasis is on ethics and fair play. Over the years brand has expanded into the business of packaged foods but still eating at one of the MTR restaurants is an experience on it's own.

4) Toscano, Whitefield
Cuisine: Italian
Toscano Restaurant & Wine Bar, is a fine-dining Italian restaurant with branches in UB City, Orion Mall & Whitefield. Times Food award winning restaurant Toscano is one of the best places in town to revel gourmet Italian meal bursting with freshness of ingredients, beautiful plating and quintessential flavors. Whether it is their monthly food festivals, weekday three-course business lunch or cooking demo each portrays only one thing – pure love for good food. Read more about Toscano Cooking Demo
here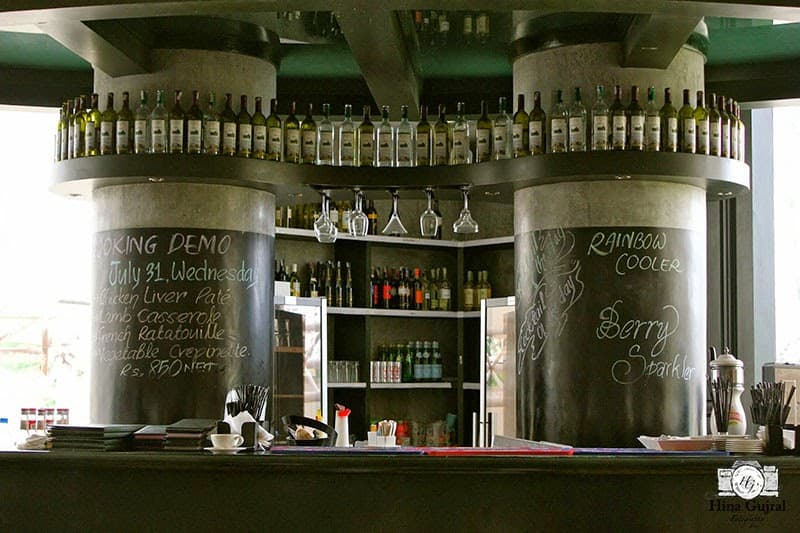 Cuisine: Chinese
I always heard stories about fine dining experience at Michelin Starred restaurants from food connoisseurs and aficionados but somehow never got the chance to experience it myself. Then a Michelin-starred restaurant from London, Yauatcha opened in Bengaluru in 2013 and on the first rendezvous it made it to the list of my favorite places. They serve near about 45 varieties of dim sums each equally delicious, unique and well presented, for the vegetarians as well the spread of dim sums is fairly vast. They are among those few restaurants, which take pride in showcasing an open kitchen to maintain transparency for the diners. Read more Yauatcha Sunday Brunch
here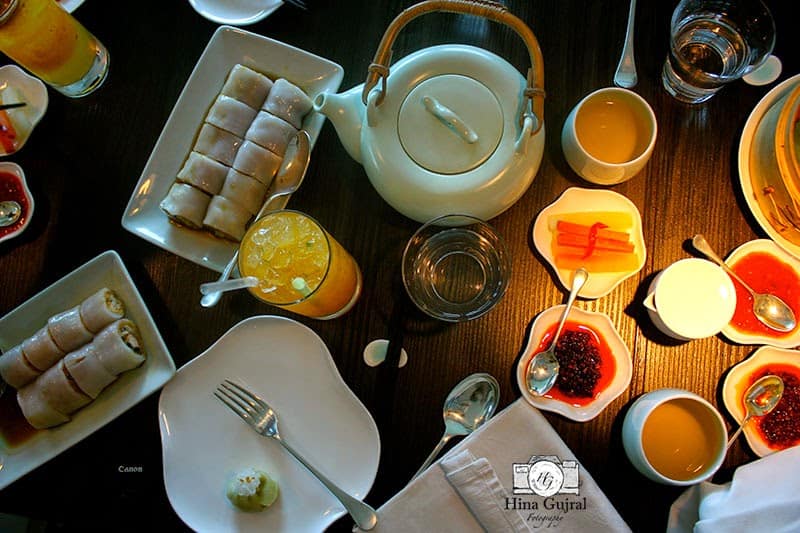 Disclaimer: These are the personal views of the author, her opinion and words are unbiased and totally based on the experience at the restaurants mentioned above. But as they say, "Food is Subjective" so kindly exercise your own discretion, with the understanding that this is writer's personal opinion.