What is a gluten-free recipe? Any recipe that does not use wheat and any of its components is called gluten free. Wheat is the only grain to produce an indispensable amount of gluten, though barley and rye also have some amount of gluten present but not as much as wheat. In our Indian Cuisine, there are plenty of gluten-free recipes. These recipes are prepared from seasonal, local and easily available ingredients and do not involve the use of any gluten component.
Why we need gluten free recipes? Because these days it is one of the most common allergic diseases. Gluten intolerance is a kind of allergy and the person suffering from it cannot intake wheat and any of it by-products. But that does not mean the end of food choices. We have plenty of delicious, finger-licking good Indian recipes that are 100% gluten free. These gluten free Indian recipes add a lot of variety to an everyday gluten-free meal menu.
If you are looking for an entire collection of gluten free Indian recipes then follow our Pinterest Board – ' Gluten Free Indian Recipes'. Every day we are updating tons of awesome Indian recipes on this board that is 100% gluten free. Hope you find it useful!
Here are 10 Gluten Free Indian Recipes:


1) Masoor Dal Cutlet: So far it is one of the most popular recipes on my blog. Why? Because it is a delicious snack that is 100% gluten-free. Gluten Free Masoor Dal Cutlet Recipe is a satiating party appetizer or teatime snack with a crisp exterior and soft kebab like texture underneath. You can store it as well in the fridge up to a week. Click here to get the recipe
2) Kachhe Kele Ke Kebab: Kachhe Kele Ke Kebab Recipe is a delicious appetizer or snack made with raw banana and Bengal Gram Dal. And it is gluten free too. These raw banana fritters have a mouth melting texture like the famed Lucknowi galouti kebabs. Serve it with homemade, gluten free green chutney for a delicious snack. Click here to get the recipe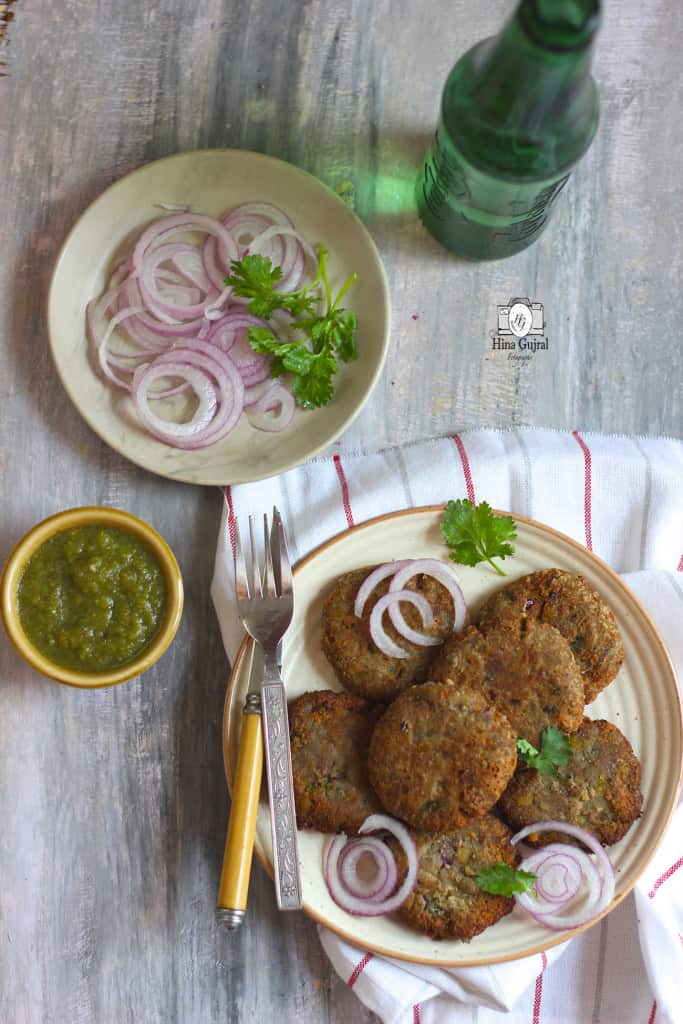 3) Corn and Paneer Tikki: Bored of regular Aloo Tikki? Then you must try this Corn and Paneer Tikki Recipe. One, it is super delicious. Second, it is 100% vegetarian and gluten-free. Third, it has a fuss-free preparation method. Corn and Paneer Tikki adds a great variety to your snacks table. Click here to get the recipe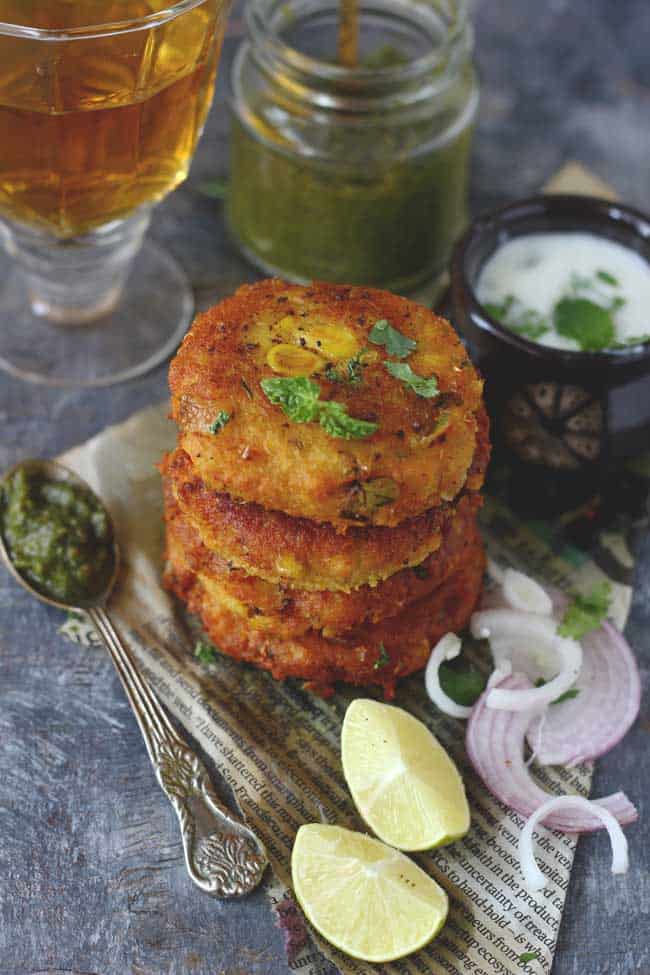 4) Palak Anda Curry: The rustic spinach curry combined with boiled eggs is the answer to the question 'What could be an alternative to traditional egg curry? It is delicious, hearty and 100% gluten free. This Palak Anda Curry adds great variety to the menu and has a good amount of protein as well. Click here to get the recipe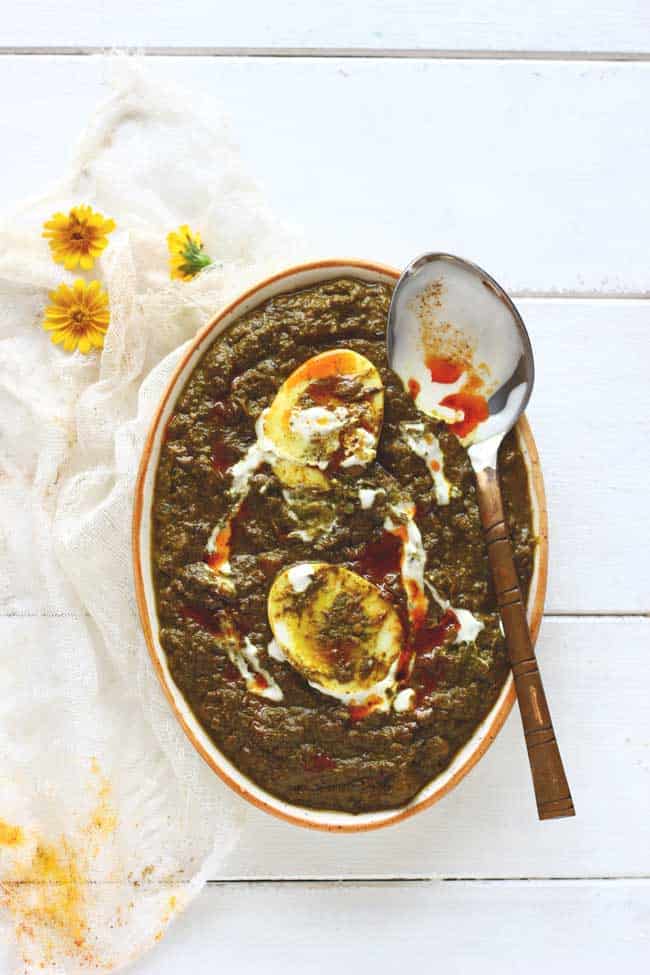 5) Baby Potato Curry: Baby Potato Curry is one of easiest and delicious potato curry recipes. Does it win your heart over even more if I tell you it takes less than 30 minutes to make? You can call it a cheat dum-aloo as well. This curry does not require any cream or thickening agent. A recipe worth bookmarking for a gluten allergic potato lover. Click here to get the recipe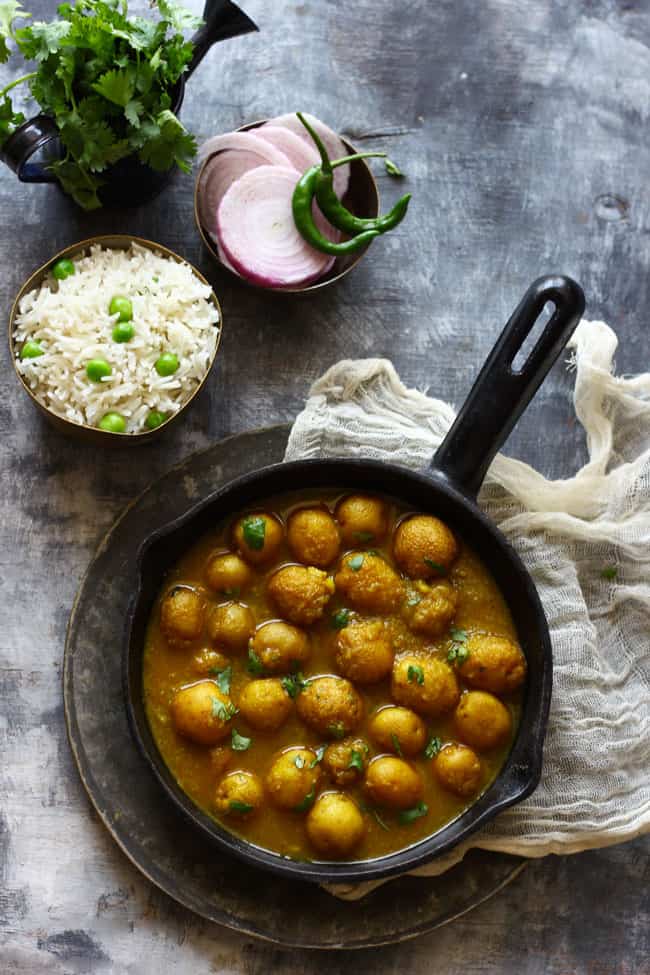 6) Indian Chicken Curry: This chicken curry recipe is quick, simple and a totally gluten free. Whether you like your curry on the mild side, or you like curry with a kick of spices, this quick and easy recipe never fails to please. And I think if you are a true curry lover then this recipe is worth bookmarking. Take my word for it!! Click here to get the recipe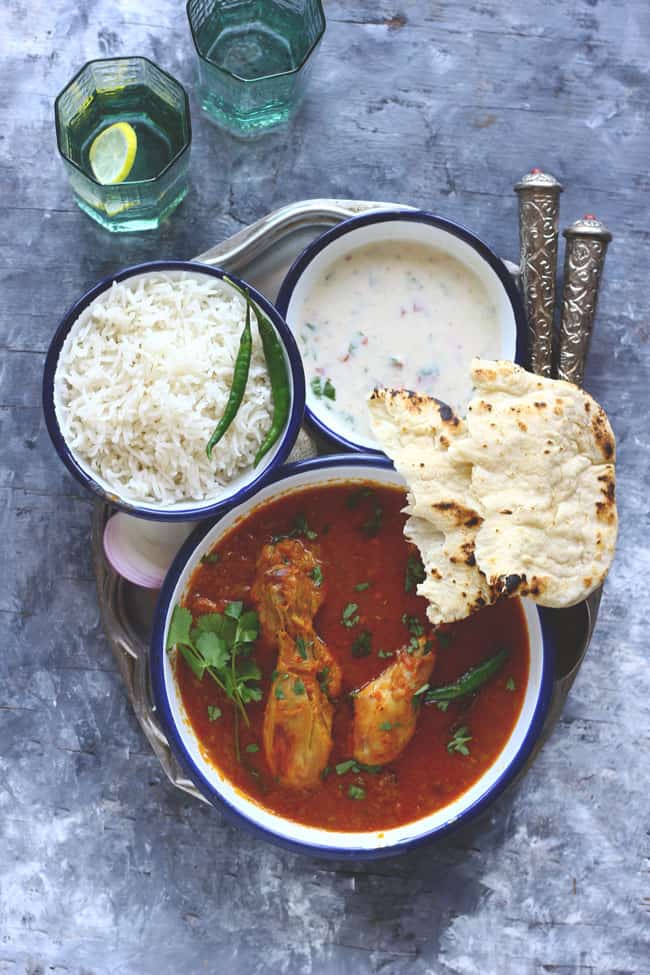 7) Achari Paneer Tawa Pulao: Achari Paneer Tawa Pulao is one of the simplest recipes I have tried with the achaar masala (pickle spice mix). Serve it with mint and pomegranate raita and you have a delicious, gluten free meal on the table in no time. Paneer and rice both are an excellent gluten free ingredient and when combined together in one recipe – they make best on pot gluten free meal. Click here to get the recipe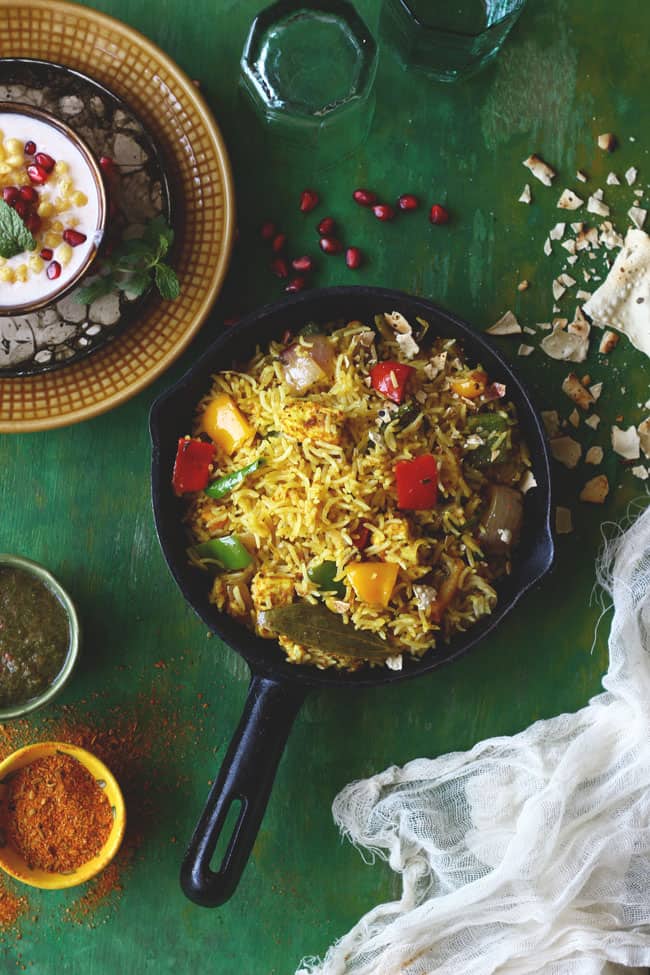 8) Spring Onion Raita: Spring Onion Raita? Ohh yes, you can do that. Prepared with the greenest spring onion stalks just perfect for the summer season. This Spring Onion Raita gets ready in less than 20 minutes. Who doesn't like to save such real fast recipes? All vegetarian, healthy and 100% gluten-free this Spring Onion Raita is one of my current favorite raita recipes. Click here to get the recipe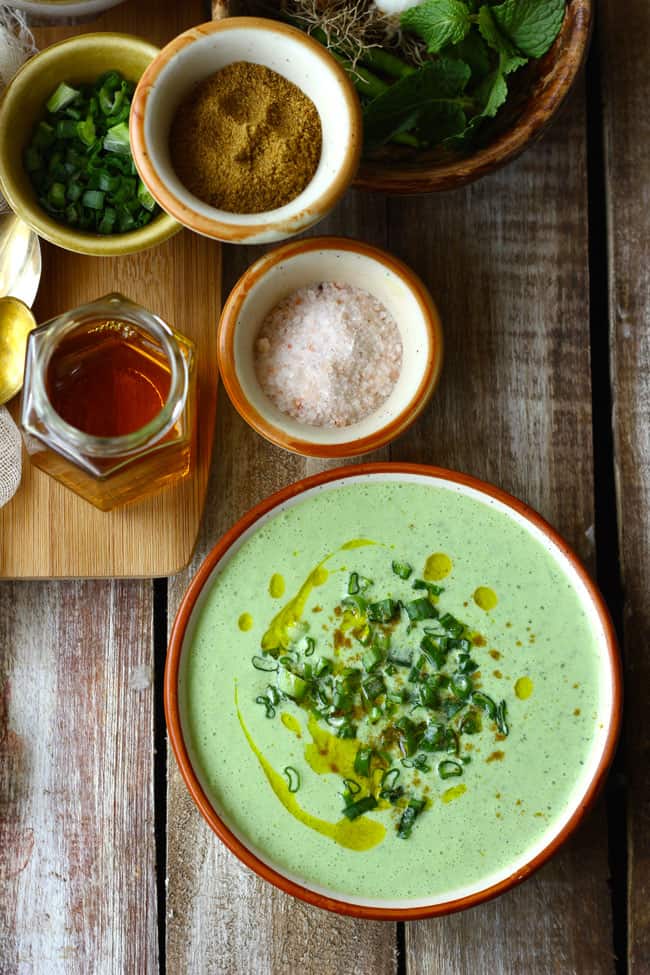 9) Masala Chaas in 3 Flavors: Masala Chaas aka flavored buttermilk is one of the most popular Indian summer drink. All you need are 4 ingredients (yogurt, water, salt, cumin powder) and 15 minutes to make this delicious masala chaas. Also, we present to you three different flavors of classic masala chaas – pudina chaas, beetroot chaas and masala chaas. Click here to get the recipe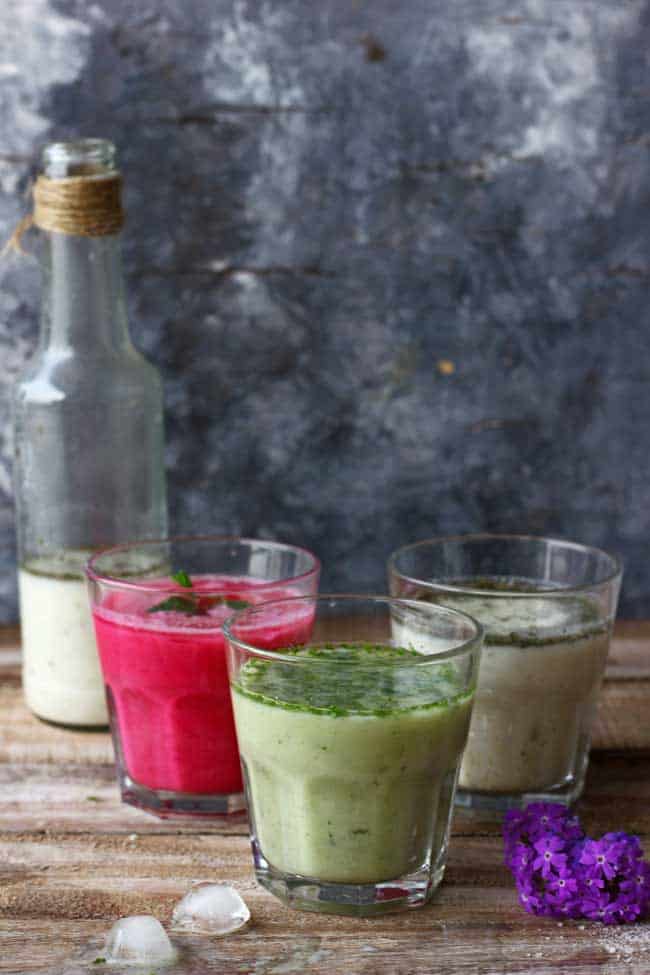 10) Rice Phirni: Phirni is one of the most delicious Indian desserts. So the good news is – it is 100% gluten free. How nice is that sounds! Now you can enjoy a bowl full of this creamy, milk and rice goodness without worrying about the gluten presence. Click here to the recipe