Popsicles are the new buzz this summer in my kitchen. And the mint and pineapple popsicles are topping the flavor chart so far. The sweetness and tartness of pineapple combined with a notch of chaat masala and mint create a flavor bomb. One bite and you will be reminded of kala khatta – a familiar Indian flavor which is hard to describe in words. A flavor so close to my heart. But this one is not exactly like kala khatta making it even more exquisite. So for anyone else who loves the combination of sweet and sour or who might need a little boost in the afternoon. I'm happy to report that these mint and pineapple popsicles are both tasty and energizing. And just basically delightful.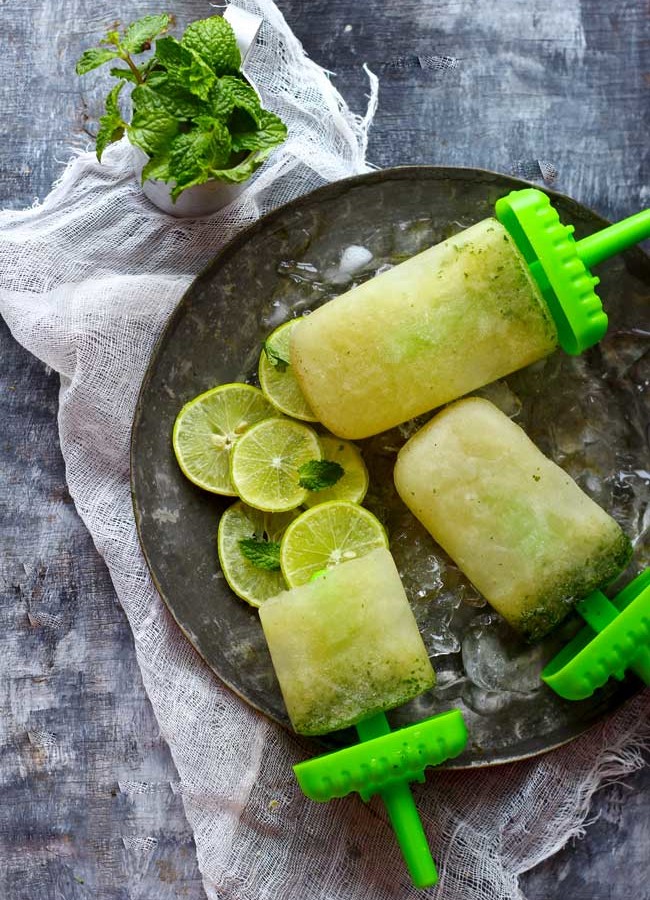 Eggless Banana Loaf Cake
is a delicious, quick to bake, tea-time treat recipe, perfect for the gloomy November evenings. With some over-ripe banana sitting in the fridge,
banana loaf cake
is a nice idea to utilize them. We replaced butter with olive oil in the recipe to reduce the calorie count of this cake. I am a big time fan of simple,
tea-time bakes
. And often, on my blog, you will find cakes which are super easy to make and look extremely fancy with a cup of coffee. Few of our all-time favorite tea-time bakes from the blog are –
Strawberry Cake, Orange Cake, Lemon Pound Cake
. Ohhh, we love them all. These are not really dessert cakes, but a tea-time or snack cake, good for that energy boost during breakfast or evening cup of tea/coffee. But of course, with a dollop of fresh cream or a plain vanilla ice-cream, these naked cakes can be served as a dessert.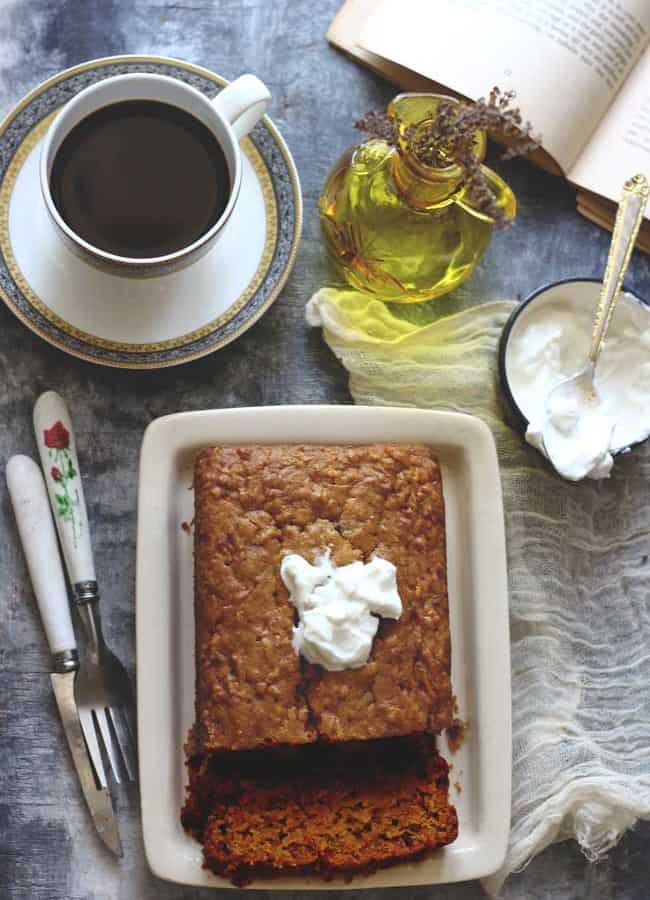 Mango Shrikhand is an Indian sweet treat made with fresh mango pulp, thick yogurt, flavored with aromatics like saffron, cardamom, and pistachio. Mango Shrikhand or the mango yogurt is a popular Maharashtrian delight, served with the main meal during the summers. The marriage of honeyed mango puree and the hung curd is in real sense match made in heaven and a pinch of saffron, cardamom strengthens the bond between the two. And you know why I love mango shrikhand so much because it is a no-cook recipe. It is one of the coolest mango recipes ever. All you need is ripe, sweet mangoes and thick yogurt to make perfect mango shrikhand at home.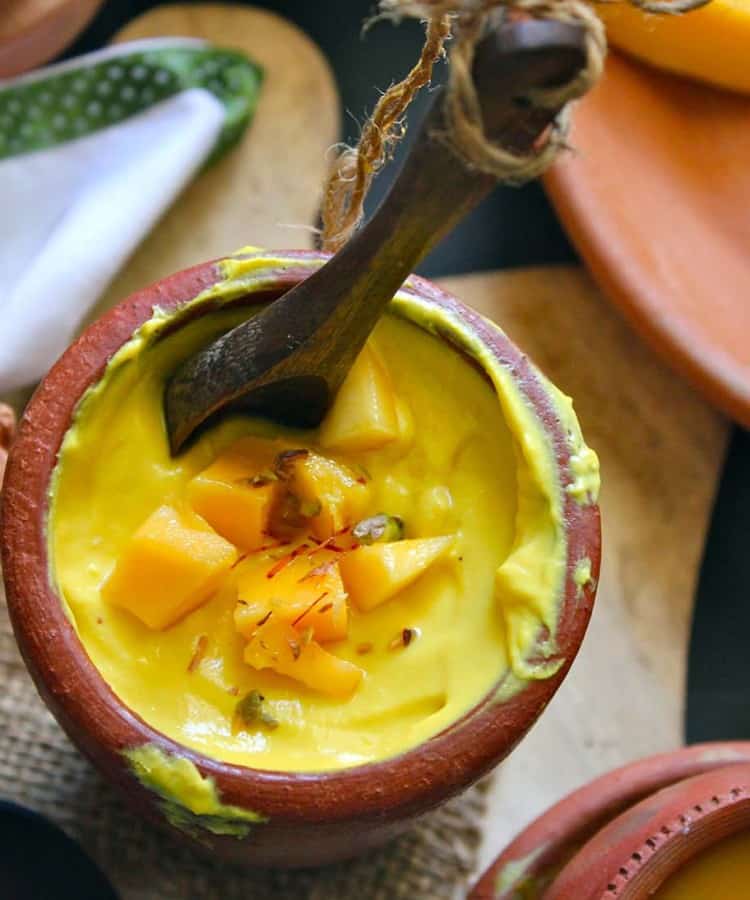 Makki Aur Aloo ka Paratha
is an Indian flatbread made with maize flour and spicy potato dough, boiled potato is seasoned with various spices and then rubbed with maize flour to form smooth pliable dough to make Parathas. While the winter is slowly slipping from the seasonal calendar, in Southern India, it is still hard to resist not to make wintertime delicacies for the one last time until the next season of warm winter sun, misty air and chill winter breeze. 

Few weeks back I made
Sarson ka Saag with Makki ki Roti
(
see recipe here
) that left me with few cups of maize flour lying in one unattended corner of the kitchen shelf and pleading to be used soon.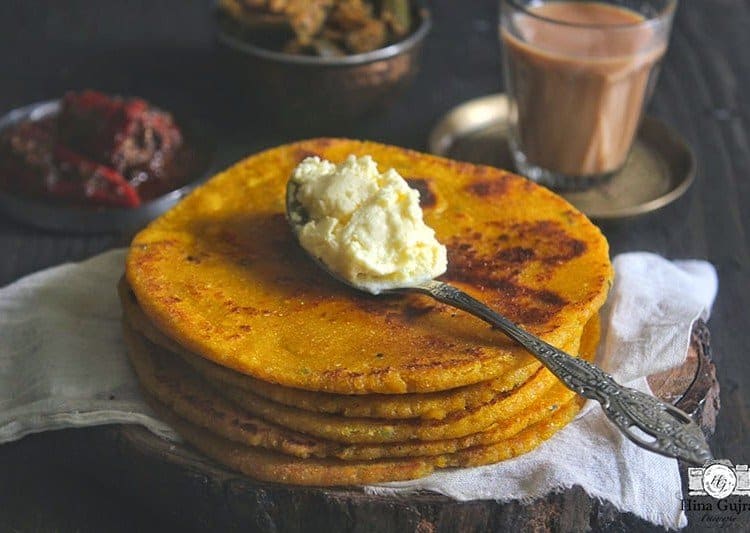 Crunchy Oreo Frappe is a perfect summer delight for kids and chocolate lovers like me who do not want to count calories in their drink. It is a simple recipe of the Chocolate Oreo Frappe using three different forms of chocolate – coffee, chocolate syrup and cookies. The amount of sugar to be added in the recipe is not defined, it depends on personal taste preference, or you can totally skip it. With the sweetness of cookies and ice-cream, the frappe is sweet enough to get you high on energy for the next few hours. And be generous with a number of cookies. Because that only adds the crunchy, thick and addictive texture of the drink.