Meethe Chawal or the sweet pulao is considered one of the most auspicious dishes in Punjabi Cuisine. Desserts made with rice are popular in Punjabi to name few – Kheer, Phirni and this unusual version of savory rice is a specialty prepared on certain festive occasions. Considered a good omen, to combine yellow rice with sugar and serve it as a sacred offering to the deity of the family. Enriched with the aroma and color of saffron and cardamom, this sweet pulao is the fitting end to a conventional Punjabi meal. The earthy taste of whole spices and the sweetness of saffron make this sweet pulao a perfect melody of flavors. Don't forget to garnish Meethe Chawal with a generous amount of almonds and pistachios before serving.
Who doesn't love a good, delicious homemade Chicken Biryani for lunch? But many of us fear the grisly Biryani making process, which is a test of one's patience and perseverance. I'm the kind of person who is always in need of the cheat recipes for the lazy days. Whether it is my 30-Minute Butter Chicken Recipe or Leftover Chicken Biryani both comes handy on days when I am in no mood to spend hours in the kitchen. Such recipes are a great way to restate the leftovers from the previous day sitting in the fridge. So I'm super happy to be bringing this leftover chicken biryani recipe to you. From scratch, quick and easy, and loaded with bursting real biryani like character . All that you can achieve in less than an hour. Trust me on this!!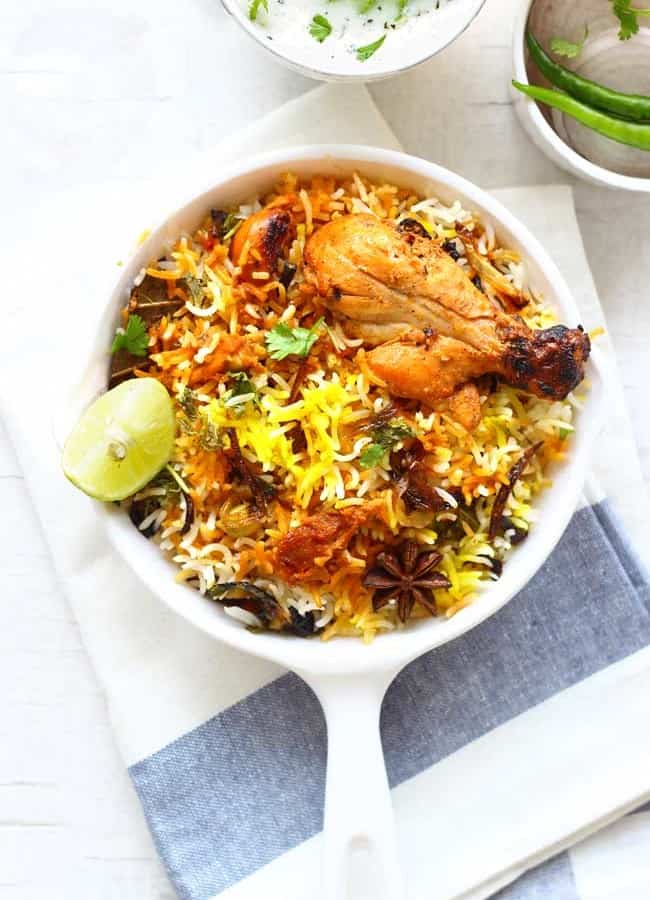 At this moment in time, I'm happily married to the man of my dreams — who with much love prepared for me Chana Dal Pulao on a lazy, Sunday afternoon. A conventional Punjabi Recipe, simple and flavoursome. Post a long vacation in Singapore, he offered to make me lunch, about five years after we got married. I was taken aback by surprise. The man who only enters kitchen trailing the aroma of good food, talking about cooking lunch. To many of you, it may sound no out of the box story. But for a woman who waited from the first day of marriage for this moment, it was surely an exceptional day. And around then is when he, cheerful and enthusiastic than ever, walked through the kitchen door. I was already on cloud nine. There were butterflies in my stomach like I had on the day of our first date. But that was not the end of panic and pangs. For someone, who never stirred even a pot of milk, cooking main-course meal seems like an uphill task.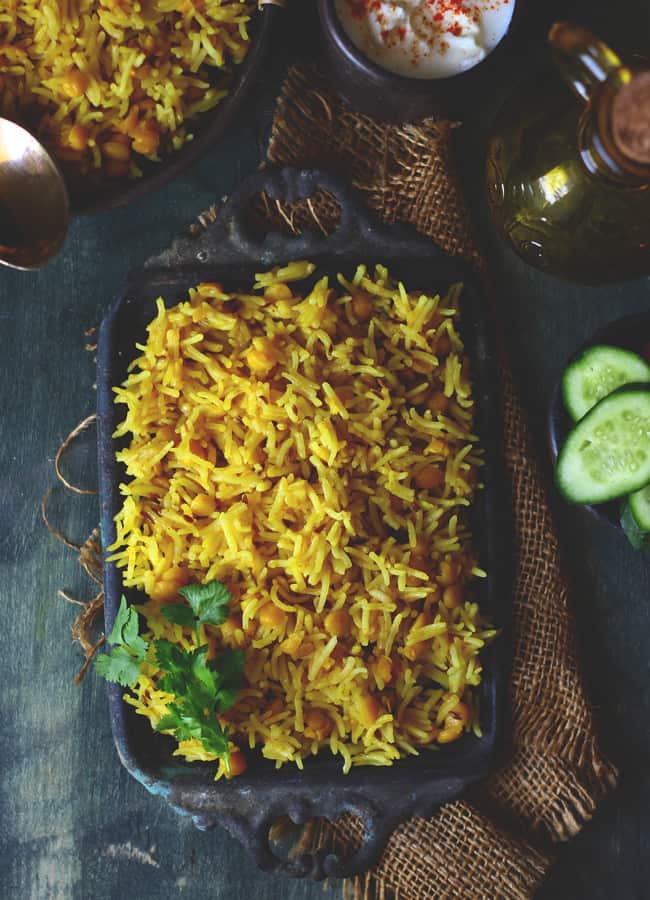 M

ethi Brown Rice Pulao
is an ideal combination of delicate flavors packed with nutritional benefits. Fresh fenugreek leaves sautéed with brown basmati rice and then cooked till aroma of the cooking rice fills up the kitchen with an inviting aroma. The pulao has a pungent hint of fenugreek, earthy aroma of spices and sour taste of curd, with each spoonful of pulao a medley of rare sapor is created in the palate. The hot steaming Handi full of Methi Brown Rice Pulao is accompanied by a chilled bowl of onion and tomato raita to balance the heat quotient on the table.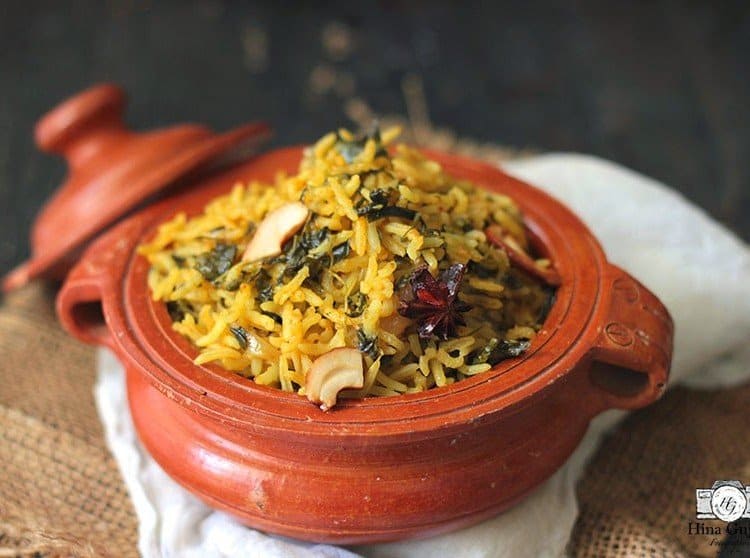 The past month was a busy one, it had a terrific start with IFBM2014. The whole month was full of surprises, we completed our two-year mark in Bangalore and suddenly when today I checked my calendar to my surprise we have already reached the middle of the year. It feels as if we barely started in this New Year in January, somebody rightly said time just flies by. September is a special month for me not only it's my birthday month but also a lot of my dear friends and family members have their birthday this month. So that means more celebration and more get together. And by the time hangover of September parties end festive preparations will begin at full swing for Diwali.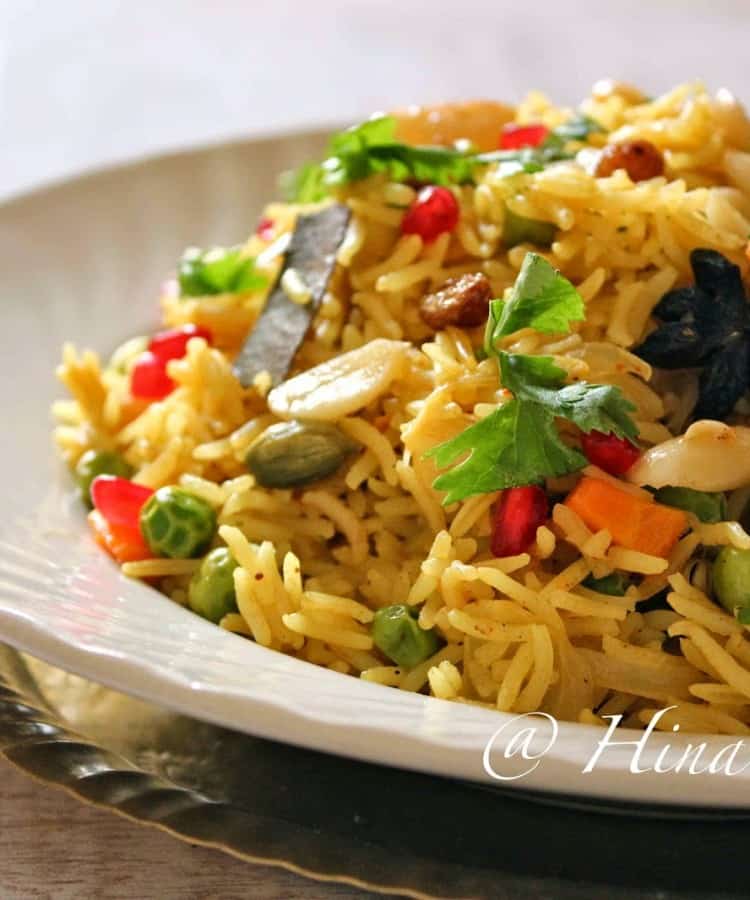 Dal Khichdi is our very own Indian style lentil and rice casserole dish, a one pot ultimate comfort food. Monsoon is finally creeping into daily routine with little turbulence here and there. The couple of rain showers already caught me off guard while coming back from the market. The hot and dry summer seems to be a story of the past, all I could foresee is humid and gloomy afternoons. But that's the beauty of living in a country with diverse seasonal moods. It is fascinating to enjoy different whether temperaments within the same geographical boundaries throughout the year. The continuous downpour throughout the day restricted my early morning town walks to the local flea markets. So for a while the daily meal menu is sustaining on limited supply of vegetables which are either easily accessible or brought home by the helpful man friday. In small towns the custom of home delivery or online grocery shopping is still a thing of future. Initially we sighed, and complained about the newly adapted countryside lifestyle especially during the time like this, when visiting nearby vegetable vendor is an uphill task of crossing a muddy swamp like pathway.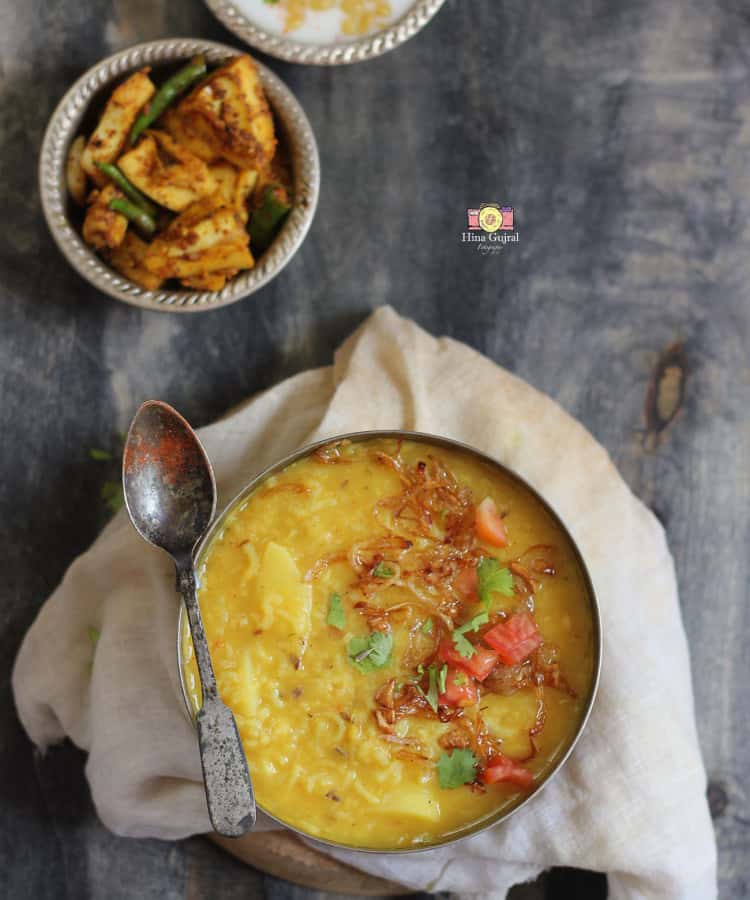 Mint Chicken Biryani is a variant of Kachhi Biryani with a freshness of mint and coriander to it, enriched with flavors of whole spices, marinated chicken and green chutney, this Biryani is a medley of different tastes. Over the years I have learnt Biryani making is an art itself and sheer test of one's patience and skills in the kitchen, after trying out different recipes from cookbooks, internet, blogs I could not get one foolproof recipe which will satiate my taste buds, though during all these Biryani trials "he" thoroughly enjoyed each one of them.