Masala Bhindi Recipe is a simple yet delicious crispy okra recipe, ideal to make for everyday meal. When it comes to okra, husband always creates fuss about eating it. I tried almost all the ways to cook bhindi but his face expression is the same – 'Gloomy'. Recently I came cross Masala Bhindi Recipe and for the first in three years of marriage my husband not only relished bhindi that too without any complains, so I thought Masala Bhindi Recipe is worth sharing.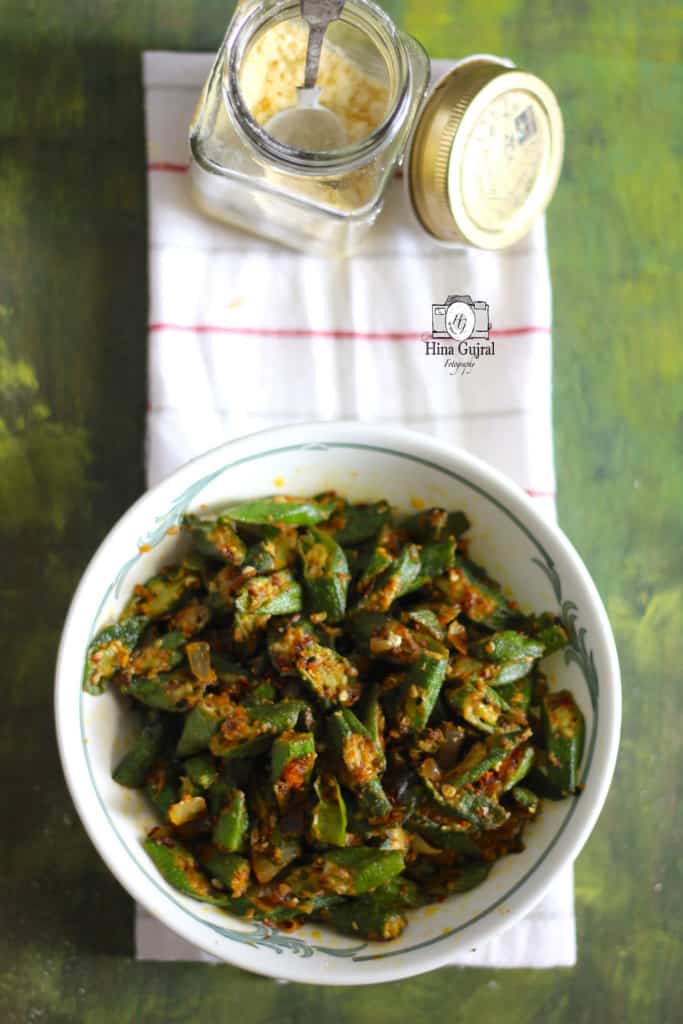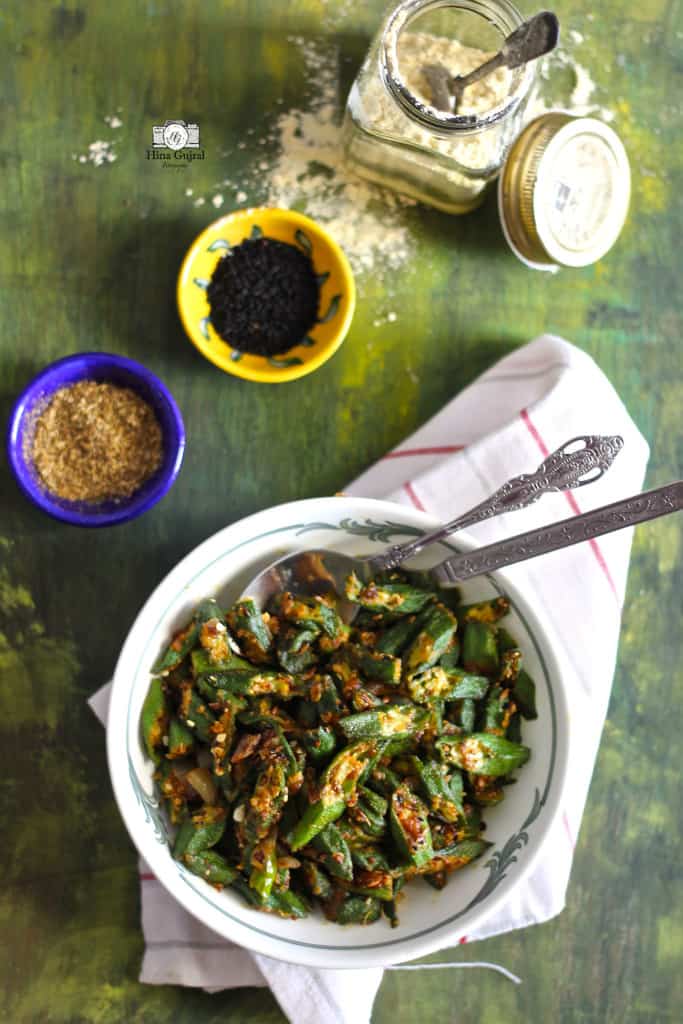 Ladyfinger can be tricky vegetable to deal with slightly excess water while cooking can make it mashed up and washing after cutting ladyfinger results in sticky vegetable. While buying ladyfinger make sure you don not fall for those giant sized ladyfingers because most of the times they are quite hard and takes long time to get cooked.
Here is the simple recipe of how to make Masala Bhindi: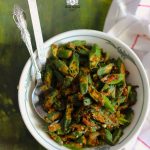 Masala Bhindi Recipe
2015-09-04 23:56:10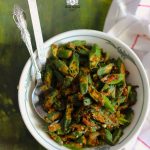 Serves 2
Masala Bhindi Recipe is a simple yet delicious crispy okra recipe, ideal to make for everyday meal.
Ingredients
250 gram ladyfinger/okra
1 medium size onion, fine chopped
1 green chili fine chopped
1 tsp turmeric powder
1 tsp red chili powder
Salt to taste
1 tsp mango powder
1 tsp coriander powder
1 tsp fennel seeds
1 tsp nigella seeds
1 tsp fenugreek seeds
1 tsp cumin seeds
1 tsp asafetida
2 tbsp cooking oil
Ingredients for the marinade
2 tbsp ginger - garlic paste
a pinch of salt
1 tsp gram flour (besan)
Instructions
To prepare Masala Bhindi, first wash and pat dry the ladyfinger.
Cut each ladyfinger vertically into broad size pieces.
Mix ginger garlic paste, salt and gram flour with the chopped ladyfinger. Stir to coat each piece nicely with the spice rub. Keep aside till required.
Heat oil in a kadhai ( buy it here ) over medium heat. Add fennel seeds, nigella seeds, fenugreek seeds, cumin seeds, asafetida and fry for 2 - 3 minutes or till aroma of spices is released.
Next add the chopped onion and chili. Fry till onion turn light brown in color.
Add ladyfinger in the kadhai ( buy it here ), stir - fry for next few minutes.
Once ladyfinger start cooking, add remaining spices and salt. Stir to combine.
Cover and cook till ladyfinger is cooked through.
Serve Masala Bhindi with dal and phulkas for lunch.
Fun FOOD and Frolic http://www.funfoodfrolic.com/