Keema Matar Recipe is the spicy, bold mutton mince curry embellished with fresh green peas. Keema Matar is undoubtedly one of our favorite mutton curries from the days when I could not even spell the word keema. The morsel of soft and pillowy Mughlai bread dipped in piquant curry burst with flavors in the mouth. There is a kind of unsolicited comfort in each bite of Keema Matar. The long wait at the butcher's shop for the fine cut mutton mince is all worth it. It took me a while to cook, click and share the recipe on the blog. A couple of times I tried recreating my mother's Keema Matar Recipe but that striking flavors were missing from the curry. Like many other recipes, it also made to the wish-list – 'how to get it right'.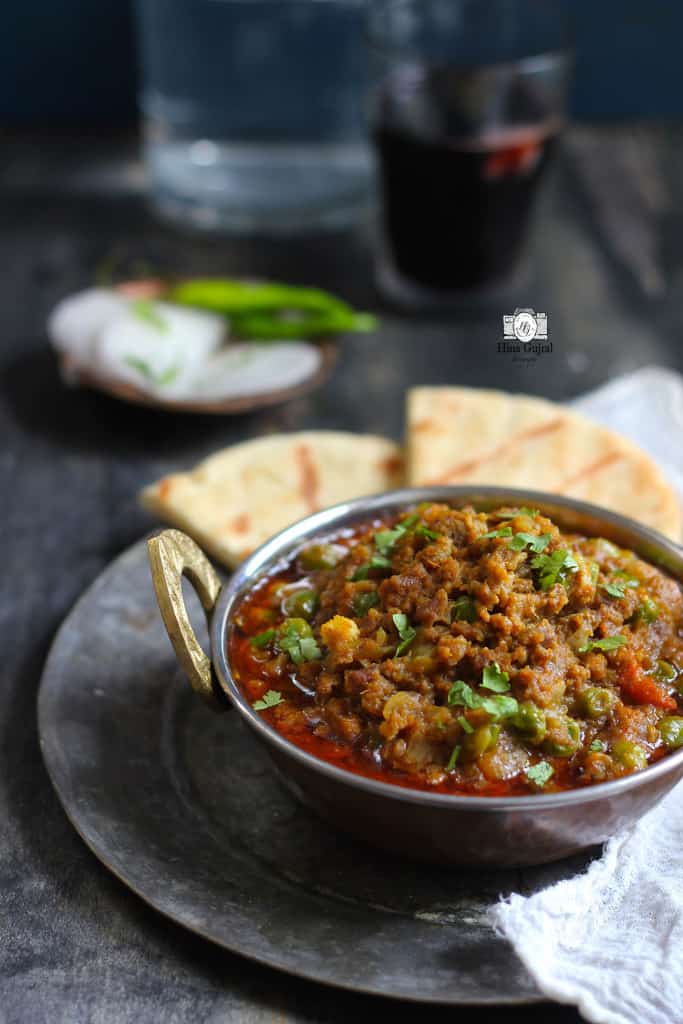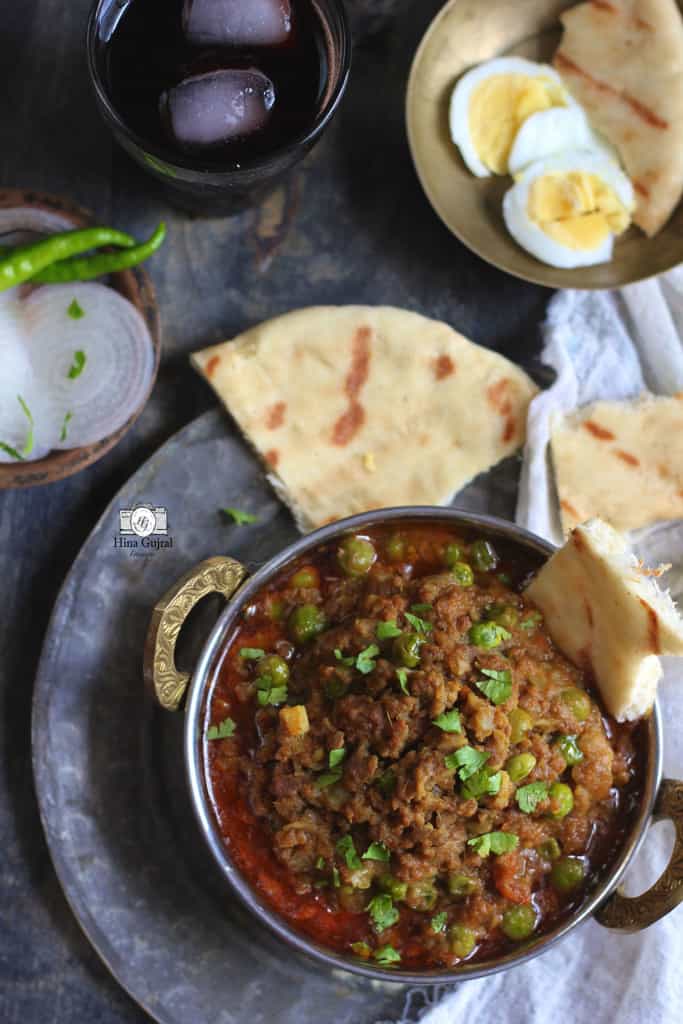 When we packed our bags to complete the long-awaited personal project 'connect with roots' the wish-list of 'how to get it right' recipes also came all the way along with us. The day was Sunday, ingredients were arranged and recipe already sorted, all I have to do is recreate Keema Matar under the expertise guidance of mother-in-law. There is a kind of precision and patience required while make curries like Keema Matar. You have to wait for the right time to add salt, bright color of roasted onion gives you the signal of doneness, succulent juices of the meat brighten up the curry, these were the secret mantras which were missing from our earlier attempts to make Keema Matar. In amidst of hoopla of urban living and in a rush to master the dish without understanding the basics working behind the scene, I could have never learned the right way to cook Keema Matar.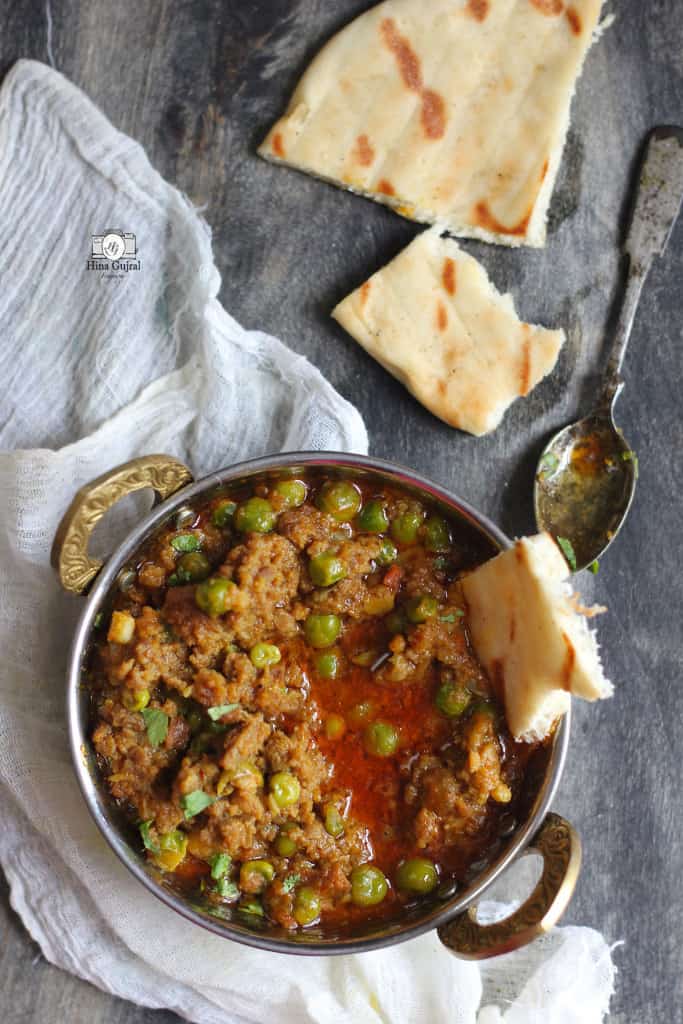 Here is the recipe for how to make delicious Keema Matar:
If you try this recipe and love it, please leave a comment and a rating. This helps us grow and reach many other food lovers like you, who are looking for a perfect tried and tested recipe.