It's almost end of August, and predictably the monsoon season is expected to last till mid of September. These days North India is damp and grey, the frogs are having a ball and I deal with it all by keeping myself busy in the kitchen. I love the thunderstorm, the lightning in between the clouds and the shades of grey during the day itself. I make myself a strong cup of coffee and flip the pages of cookbooks in search of new recipes.
During this entire season, we are enchanted by the craving for spicy food, nice Indian dishes that go very well with the rain – Aloo Paani, Fulori and now Karonde Mirch Ki Sabzi. Yesterday morning I went to the market and came home with beautiful Karonda (natal plum) having natural vermillion shades. I had no special plans for them, they just were the most attractive looking thing at the vegetable stall. Without having any recipe in mind I got a full bag of Karonde. But there was no revelation. I still didn't know what to cook. My mind kept asking "what goes well with rain?"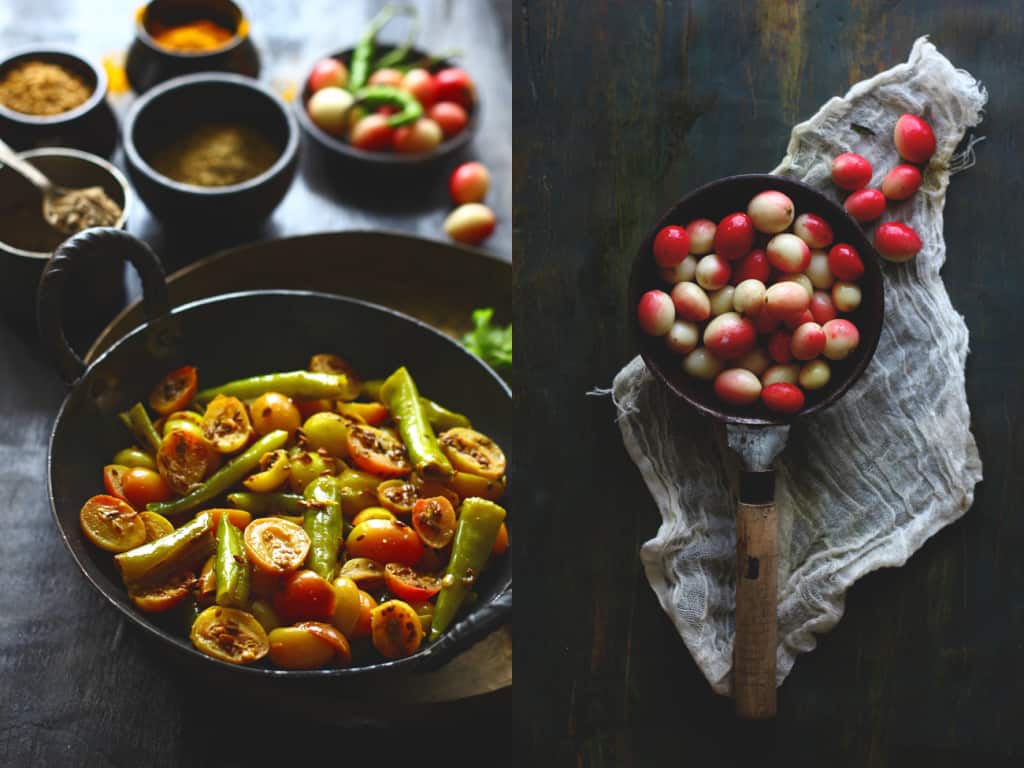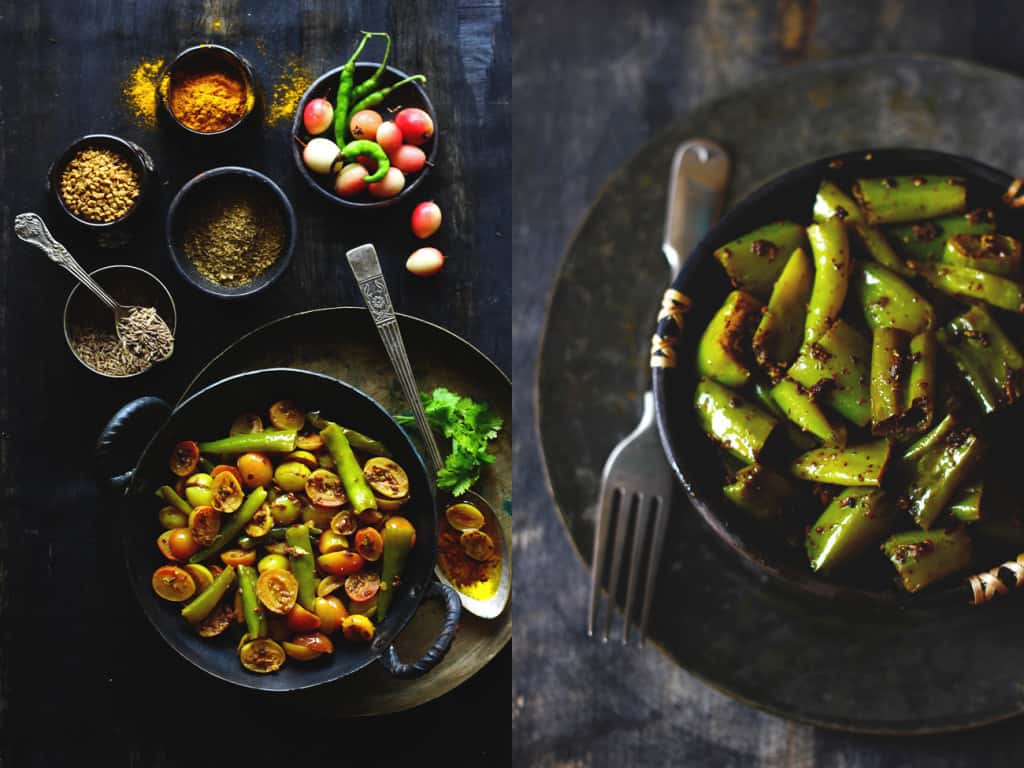 Then the husband floated the idea of Karonde Mirch Ki Sabzi. Apparently, it was his childhood favourite side-dish. With a huge karonda shrub in his backyard at the ancestral home, he had enough of them while growing up. And then the berries beckoned. For lunch, we had crisp and flaky triangle parathas with Karonde Hari Mirch Ki Sabzi. It was so full of flavors and well suited to the weather. And especially husband's face beaming with delight and satisfaction.
Karonda has a tangy flavor to it which needs to be toned down with the green chilies and spices in this recipe. The choice of mustard oil for cooking this dish was a good decision. The pungent flavor of mustard oil compliments the spiciness of the chilies and the tanginess of the berries. Last year, at the same time we tried the same recipe with the thick, long green chilies only. And it was a huge hit. Both of these recipes are a great side dish to be served with Chana Masala, Rajma Masala or any other Indian curry.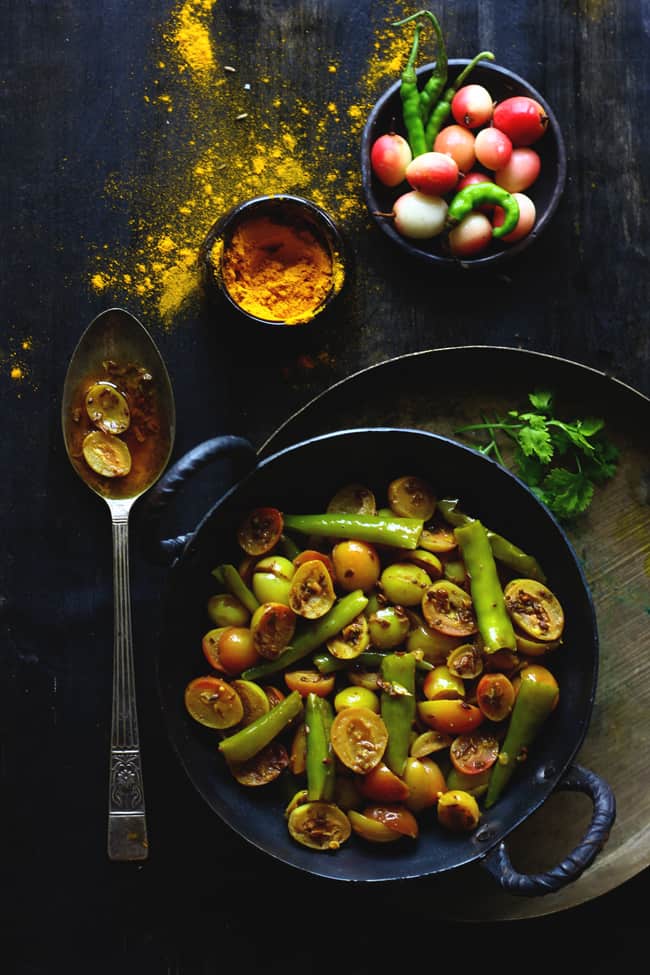 Learn how to make Karonde Mirch Ki Sabzi in few simple steps. For more monsoon inspired recipes, follow our Pinterest Board dedicated to such amazing Monsoon Recipes.