Stuffed Parathas are favorite breakfast in every Punjabi household. From the array of stuffed parathas, Gobi Paratha is our personal favorite. The freshly grated cauliflower seasoned with mild spices and tucked inside the thick layer of dough is what makes Gobi Paratha truly delectable.
For Gobi Paratha
,
the cauliflower is not cooked simply grated
. Hence, the cooking time for Gobi Paratha is less than 30 minutes. This makes Gobi Paratha a real simple and easy to cook stuffed paratha recipe. The trick to cook a perfectly stuffed Gobi Paratha or any other layered paratha is to fill the pastry with a right amount of filling. The excess filling would surely ooze out from the sides of the paratha while rolling it. We use two tablespoons of filling to stuff each paratha. But you can surely stick to a standard spoon measurement to fill an equal amount of stuffing in each paratha.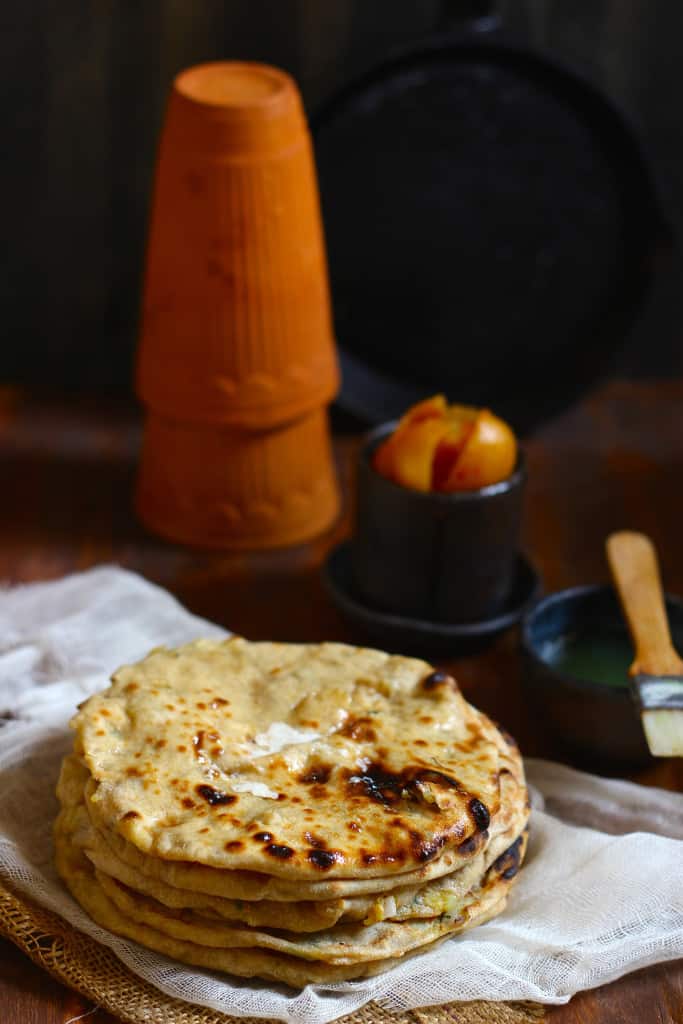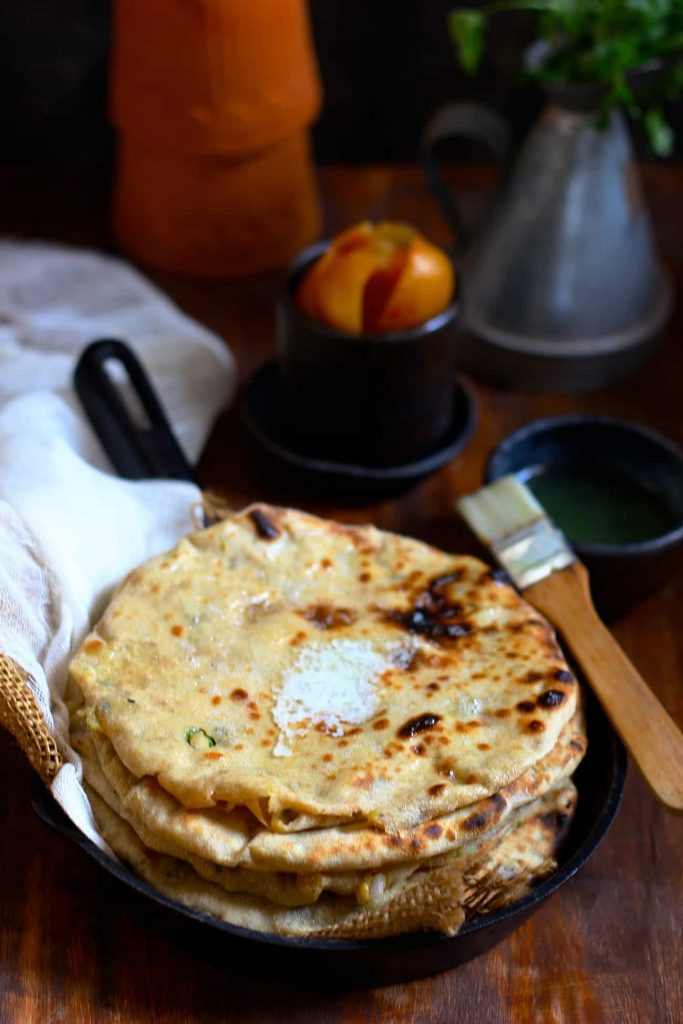 Learn how to make Gobi Paratha in few simple steps: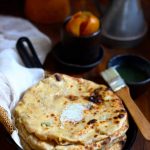 Gobi Paratha Recipe
2016-02-08 03:47:18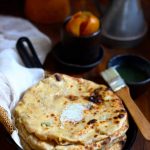 Ingredients for the stuffing
1 small-size cauliflower
1 small-size onion fine chopped
1 green chili fine chopped
half a bunch of coriander leaves fine chopped
Salt to taste
1 tsp red chili powder
1 tsp mango powder (amchur)
1/4 tsp Garam Masala
Ingredients for the dough
4 Cup whole wheat flour
Water to knead the dough
Salt to taste
Oil to cook the paratha
Instructions
To make stuffing for the Gobi Paratha, rinse the cauliflower and pat dry with a clean kitchen towel.
Grate the cauliflower in a food processor or using a manual grater.
Transfer grated cauliflower in a bowl. Set aside.
Now knead the dough for the paratha. Knead the dough for 5 - 10 minutes. Cover the dough and set aside.
The dough for the Gobi Paratha is similar to that for Phulka/Chapati.
Now combine the remaining ingredients for the paratha stuffing with the grated cauliflower.
Stir to combine evenly.
To make the Gobi Paratha, heat a griddle pan over medium heat.
Take a medium sized ball from the dough.
Roll out a small disc about 3 inches in diameter from the dough ball.
Add a few tablespoons of the grated cauliflower mix in the center of the rolled out disc.
Be careful as not to understuff or overstuff the paratha.
Bring the edges of the dough, join them and flatten them.
Now roll the stuffed parathas gently to a size of a chapati or roti.
Cook the the gobi paratha on preheated griddle by smearing a teaspoon of ghee/oil till browned and uniformly roasted on both sides.
Serve Gobi Paratha warm with yogurt, pickle or white butter.
Fun FOOD and Frolic http://www.funfoodfrolic.com/