The brown bag lunch is an American tradition, the first sandwich created in 1762, was a matter of necessity. The Earl of Sandwich, an enthusiastic gambler, requested bread and meat dishes that he could eat while gambling and the sandwich were born. The traditional club sandwich is most often done with turkey, bacon, eggs and loads of mayonnaise, thin slices of roasted turkey topped with crispy bacon and onions over the crusty bread slices. My version of Club Sandwich features the leftovers sitting in the fridge. But it is as delicious as an authentic club sandwich.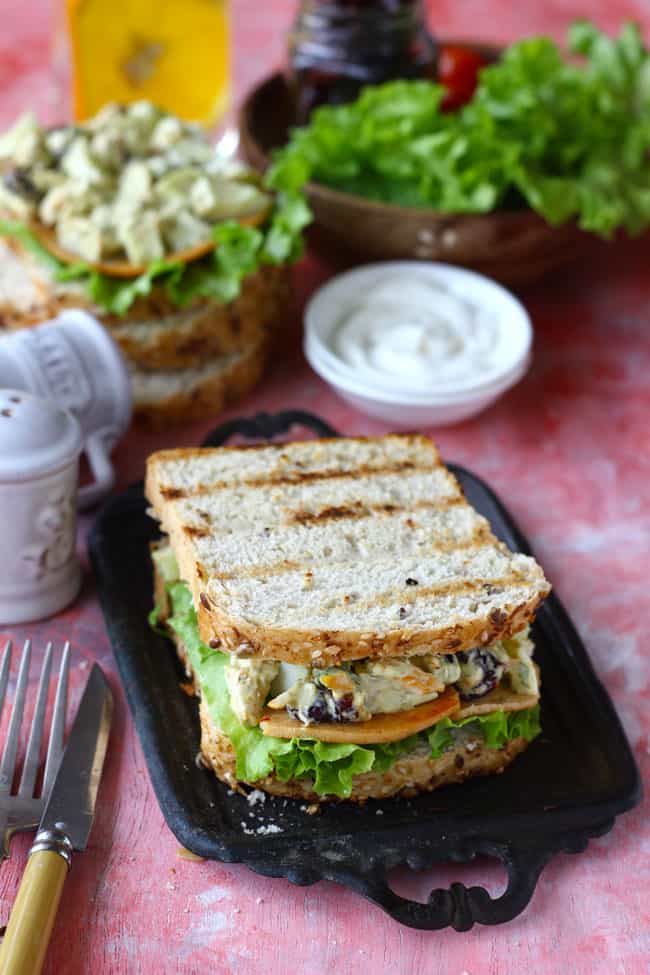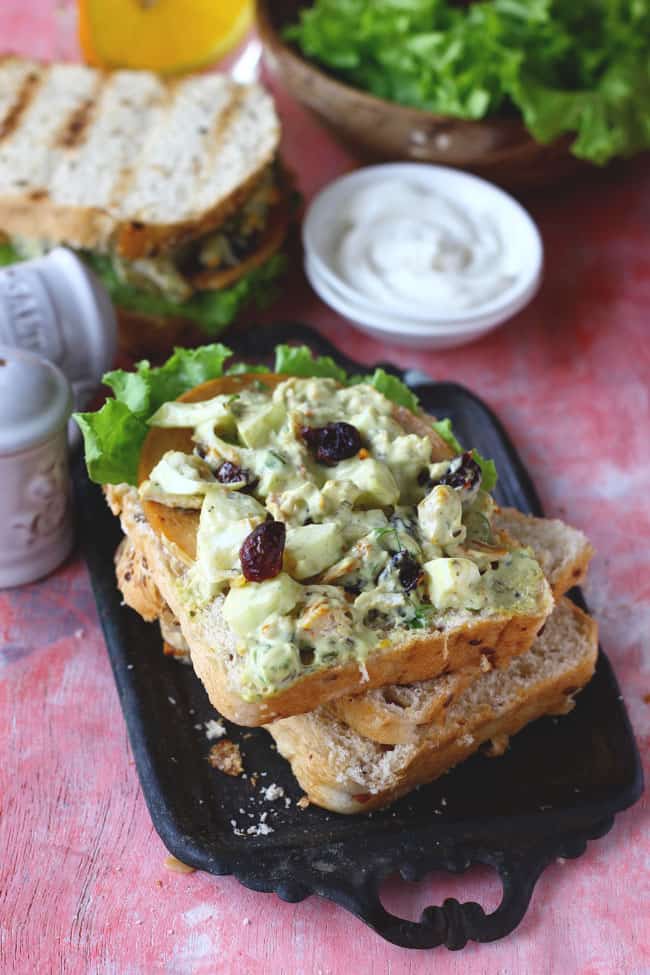 Like any other household, mornings are a busy affair at my place too. For the breakfast, I prefer dishes that does not require much last minute preparation. If I am planning to make club sandwich for the breakfast then the stuffing is done the previous night and kept in the fridge. With the final assembly and grilling, the delicious, fulfilling club sandwiches are ready for breakfast in no time. There is no hard and fast rule to use particular condiments in a club sandwich, you can perk up an old standard by adding a tasty new condiment like flavored mayonnaise, sandwich spreads, chutneys or by serving it on your own home baked bread.
With a glass of
breakfast smoothie
along with this protein packed club sandwich, you are energized for the long day ahead. If you are not too keen on adding chicken salami replace it with fried bacon or the thin slices of turkey. Ohh damn, all these filling combinations taste delicious in a club sandwich. Feel free to use your culinary creative imagination to make the customized
club sandwich
.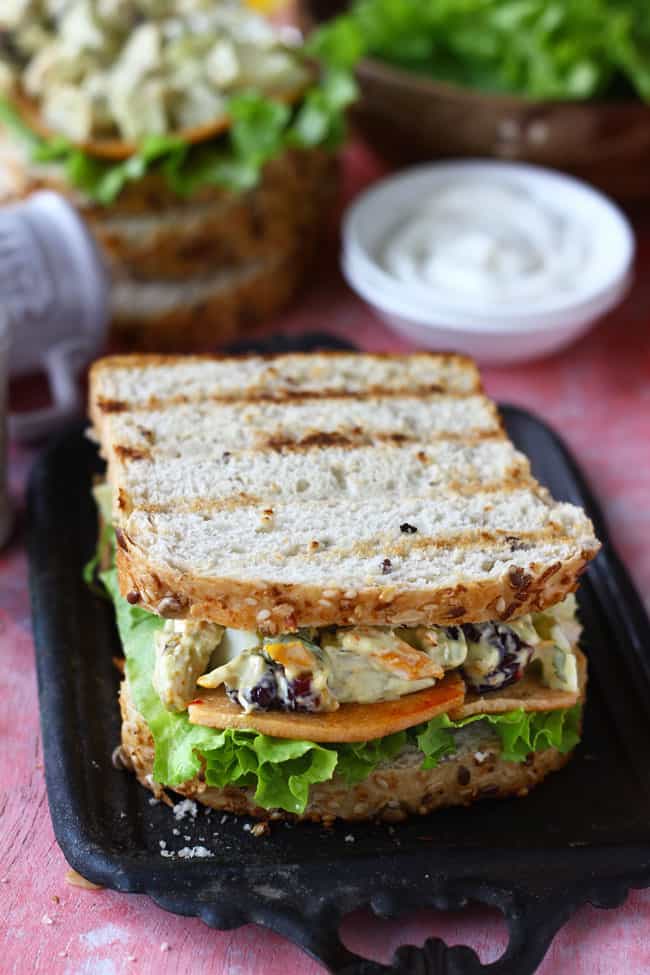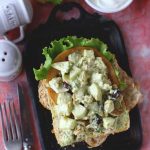 Club Sandwich Recipe
2016-07-20 07:58:09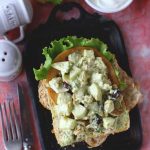 Serves 2
Ingredients
4 slices whole wheat bread
1 boiled egg chopped
1 medium-size english cucumber diced
2 - 3 slices of chicken salami
1 tbsp dried cranberries (optional)
1/4 Cup shredded tandoori chicken (optional)
2 lettuce leaves
1/4 Cup mayonnaise
1 tbsp honey mustard
1 tbsp green chutney ( see recipe )
Salt and black pepper to taste
2 tbsp olive oil
Fun FOOD and Frolic http://www.funfoodfrolic.com/