Chinese Bhel Recipe is a popular Indo-Chinese street food. The deep-fried crispy noodles are combined with spicy sauces and vegetables to create the Chinese Bhel. The flavors of Chinese Bhel are quite balanced and has the right amount of sweetness along with the spiciness. The Chinese Bhel Recipe is one of our favorite Indo-Chinese appetizer recipes. It has trucks of crispy noodles, colorful vegetables, and the bold schezwan sauce. Chinese Bhel is a kind of snack, you would want to munch while sitting on a couch, watching your favorite movie and drinking some chilled beer. And don't even talk about the calories. Because this crispy noodle salad is not for those who are on a skinny diet expedition.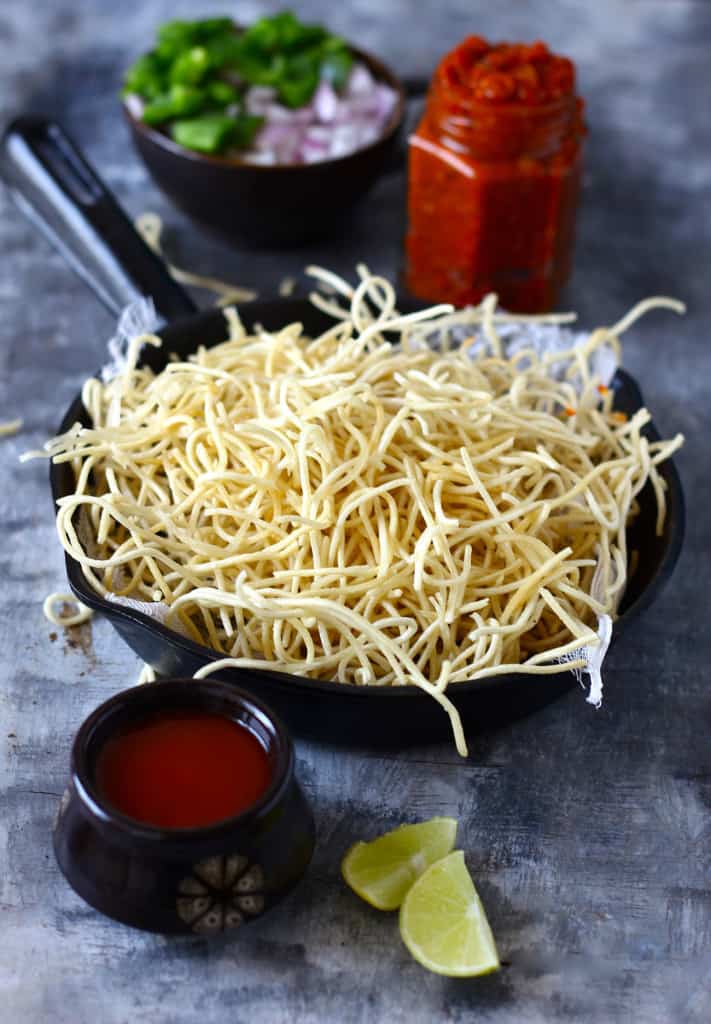 The quickest and the easiest way to make this Chinese Bhel in a flick of a second is fry a large batch of noodles and store. yes, you can keep the crispy noodles in an airtight container at room temperature for near about a week. And they are equally crunchy and fresh. You can use them as a topping over soups, one-pot chicken meals, chop suey's or much them just like that. They are seriously addictive. Usually, when I am planning to make Chinese Bhel for the parties, fried noodles are prepared one or two days before the party. Last minute, simply toss the noodles in seasoning and add chopped vegetables. And your guests are surely going to be mesmerized by your swift culinary skills.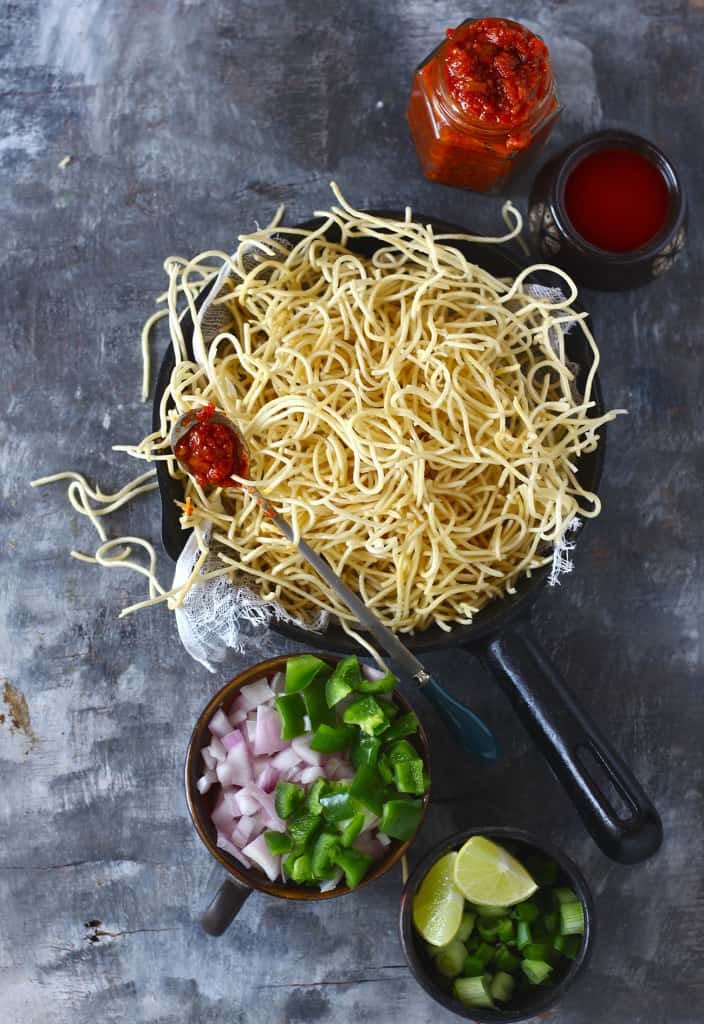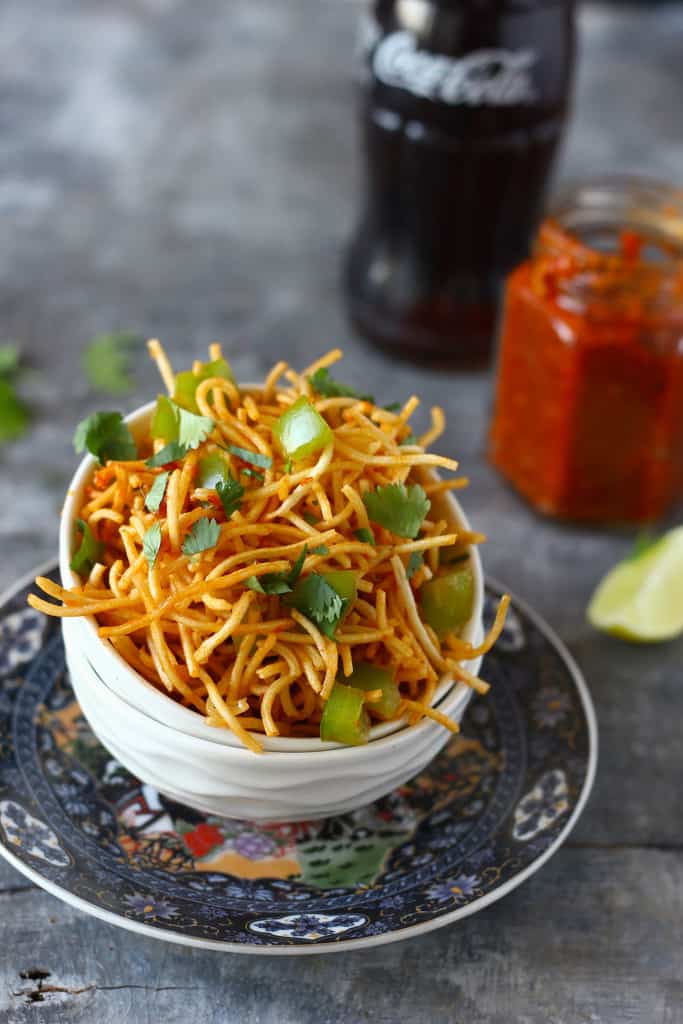 Learn how to make Chinese Bhel in few simple steps:
Chinese Bhel Recipe
2016-03-10 02:07:36
Serves 6
Ingredients
150 gram Hakka Noodles
1 medium-size onion chopped
1 medium-size capsicum chopped
1 Cup shredded cabbage
1 green chili fine chopped
half a bunch of coriander leaves chopped
2 tbsp Schezwan sauce ( buy it here )
1 tsp Tomato sauce
Salt to taste
Juice of half a lemon
Oil to deep fry the noodles
Instructions
Chop all the vegetables together including coriander leaves using a food processor.
Boil the noodles in hot water until half cooked, drain the water and wash it under cold water to prevent more cooking.
Once the noodles have cooled down, toss the noodles in a tablespoon of oil. Set aside.
Heat oil in a wide frying pan over medium-high heat.
Once the oil is preheated deep fry the boiled noodles in small batches till they turn crispy.
Transfer to a plate lined with paper towel and set aside. Similarly, fry all the noodles.
Let the noodles sit on an oil absorbing paper for 10 - 15 minutes.
Gently crush the noodles to get the bite size pieces.
The next step is to make the Chinese Bhel.
Into a large bowl stir in all the chopped vegetable, sauces and the noodles.
Combine all the ingredients together. Taste and adjust the seasoning. Drizzle lemon juice.
Serve Chinese Bhel immediately.
Fun FOOD and Frolic http://www.funfoodfrolic.com/