Who could have thought that the humble idli can be transformed into something so delicious such as this Chilli Idli? These Indo-Chinese snacks are an excellent companion for the evening cup of tea. If ever you are out of ideas to use the leftover idli from the breakfast, don't worry just make chilli idli. I guarantee, everybody in the family would love you even more for giving idli this tasty transformation.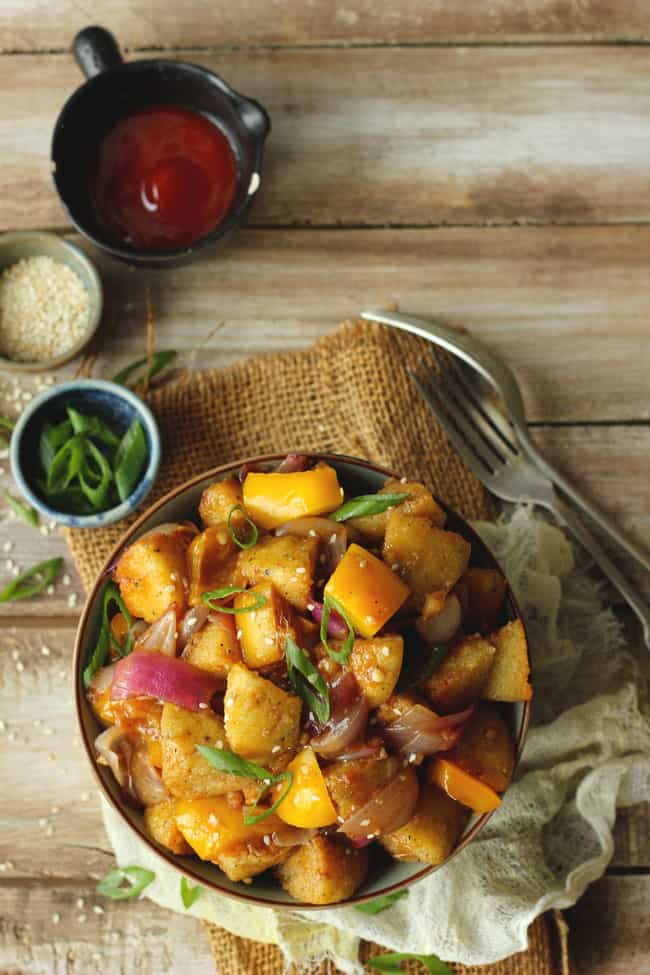 I love the idea of transforming leftovers into a delicious dish. Whether it is making biryani with leftover chicken, pizza with leftover naan or chilli idli with leftover idli I am hooked to such smart leftover meal ideas. I should probably confess that this chilli idli recipe came about because we had plenty of rava idlis sitting in the fridge from the previous day breakfast. And what could be a better way to use them than making chilli idli fry.
That said, in true clean-out-the-fridge fashion, I want to point out that this chilli idli recipe is an extremely good leftover recycle exercise. So feel free to stir in any of your desired vegetables and sauces if you'd like, such as – capsicum, red bell pepper, baby corn, beans or mushroom.
What kind of idli is required for making chilli idli? Any variety would do. On many occasions, I have used the instant rava idli for the recipe and the end result was totally gratifying. There is no hard and fast rule. The plain rice idli is also a good choice for making chilli idli. These Chilli Idli bites make an excellent starter for the Indo-Chinese party or you can enjoy them as a teatime snack. Either way, they taste only delicious.
And did I tell you that husband's lunchbox series is back on Instagram? On a popular demand, we started this new year with bringing back the lunchbox ideas for work. These chilli idlis are definitely going in his lunchbox. Hope you would like them too and share them with the loved ones.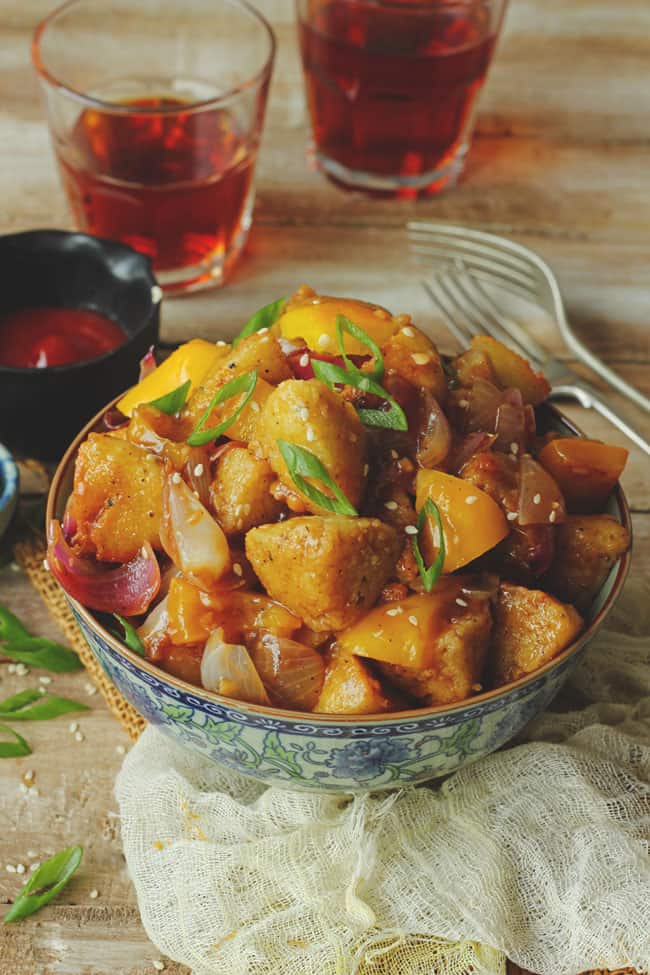 For more such fun recipes in your life, follow along on Facebook, Instagram, or subscribe to our Youtube Channel.