With the name Railway Tomato Soup, memories of all those childhood years come back when this use to be the most popular soup in most of the Indian kitchens, I still remember when my mother use to stir up this soup we literally lick our bowls. This is not the only recipe but there are many other recipes in Rushina's book that will make you feel nostalgic and will bring back those sweet memories of food.
A Pinch of This, A Handful of That
is a collection of Rushina's recipes that are related to her journey of life so far, different home or professional cooks who has influenced her cooking style and the memories she has with each recipe.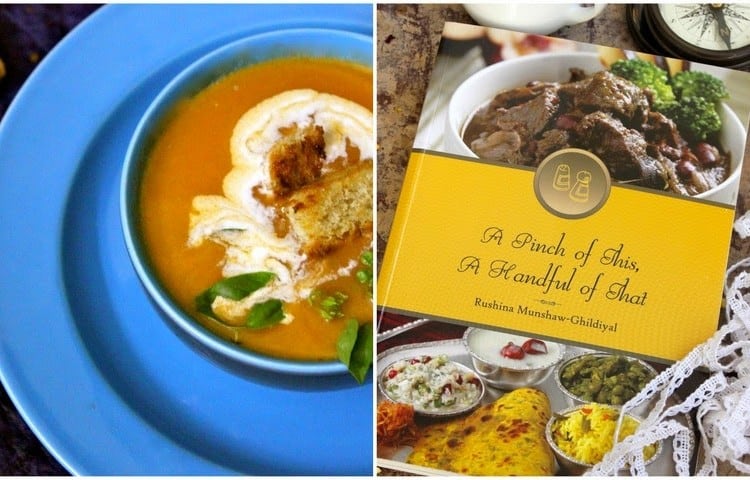 Celebrity Chef Ritu Dalmia does not need any introduction, she is the diva of fusion cooking, I still remember when I first watched her show Traveling Diva aired on NDTV Good Times, I was so impressed with her take on Italian cuisine but that time I never even imagined in my wildest dreams that one day I will have autographed copy of her cookbook. For that, I must thank Archana for hosting
Cooking In A Hurry Contest
at her website (
Archana's Kitchen
) and taddaaa!!! I won Ritu Dalmia's latest cookbook –
Diva Green
.