When I first tasted Baba Ghanoush, the idea of using eggplant/brinjal in a dip intrigued me. After making it at home it eventually became a routine item in our party menu. In Indian subcontinent eggplant is mainly used for cooking vegetarian dishes but if you travel around the Mediterranean region especially Egypt, Syria or Lebanon eggplant is profoundly used in making dips, salads, and soups. There are different methods of preparing Baba Ganoush, in some regions a smooth paste is made out of eggplant to while in some eggplant is coarsely chopped but every time it is equally tasty and served with freshly baked pita bread.
This recipe of Baba Ghanoush is a combination of a lot of recipes taking tits and bits from each author and I adjusted flavors to suit our taste buds. I grilled the eggplant over the direct stove flame but it can be grilled over the barbecue or in the oven as well, but the flame roasted eggplant imparts a smoky flavor to the dip which is truly delectable.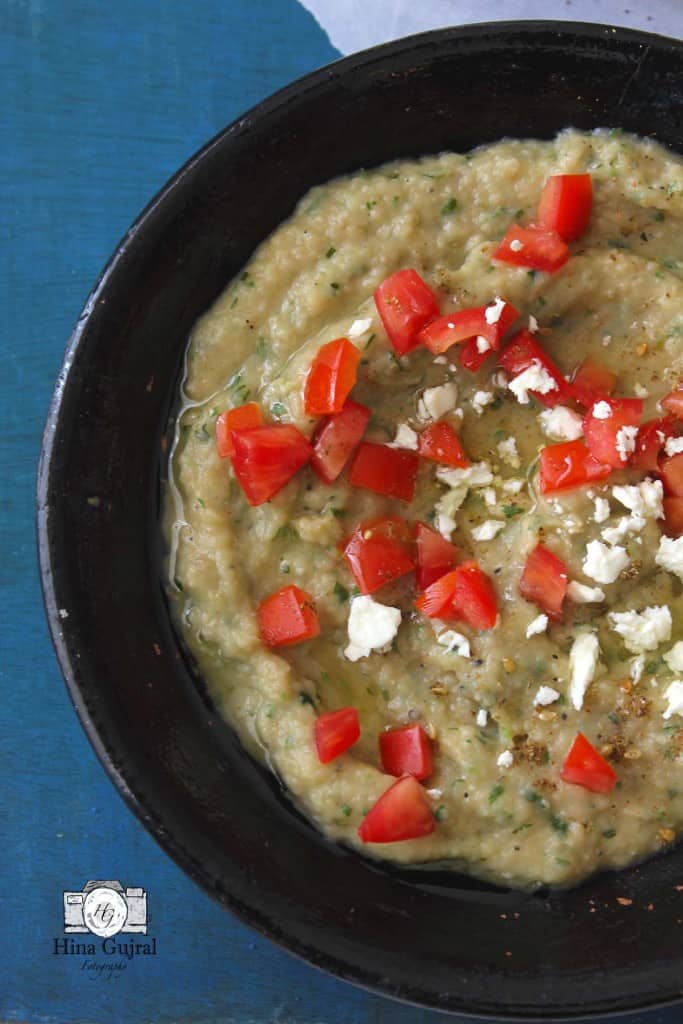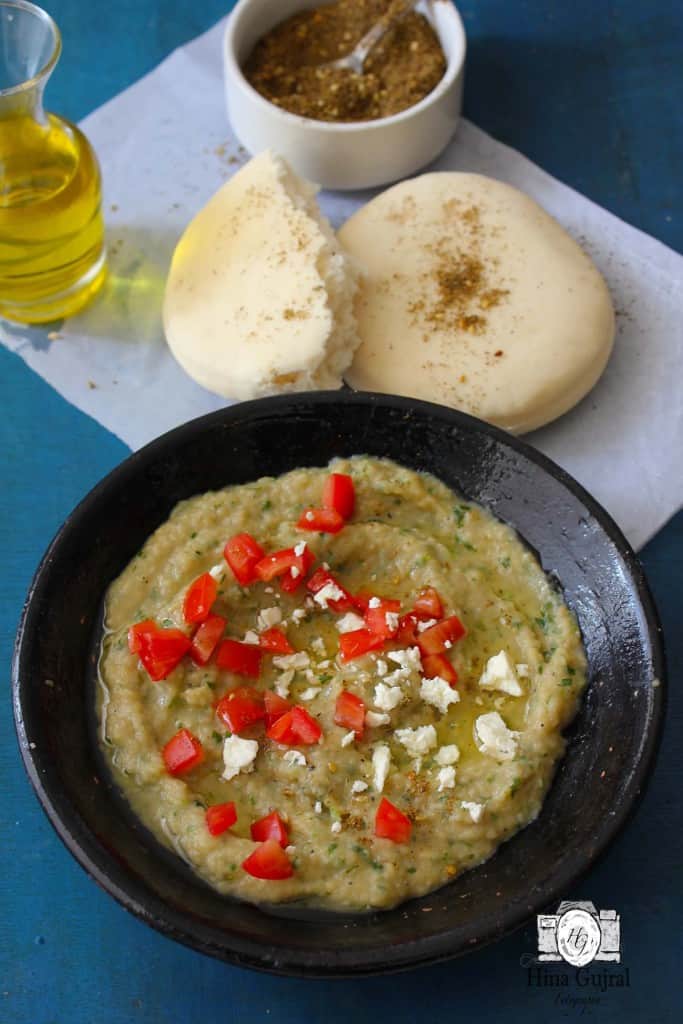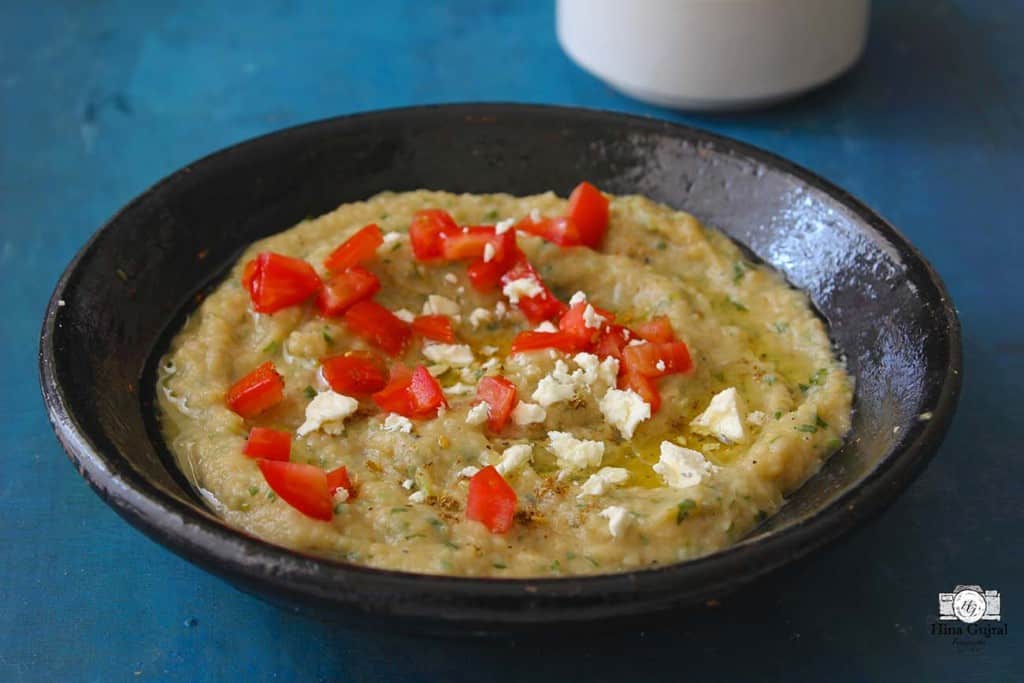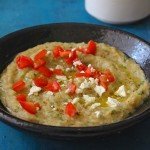 Baba Ganoush Recipe
Baba Ganoush is a roasted eggplant dip from the Mediterranean Cuisine usually served with toasted Pita Bread.
Ingredients
1

large-size eggplant

4

cloves

of garlic

finely chopped

1

small-size onion finely chopped

2

tbsp

tahini paste

sesame seed paste

4

tbsp

extra virgin olive oil

1

tsp

cumin powder

salt to taste

Juice of 1 lemon

1

tsp

Za'tar Spice Mix

optional
To serve
2

tbsp

feta cheese crumbled

1

small-size tomato

chopped

2

tbsp

extra virgin olive oil
Instructions
To make baba ganoush, first prick eggplant with knife or a fork. Next roast it over the direct flame or in the oven at 180 degree C till the outer skin get charred.

Once roasted transfer the eggplant in the ball full of water. This was it is easier to get rid of the charred skin else you can remove the skin without soaking in water as well.

Scoop the pulp of the roasted eggplant in a clean bowl and mash it nicely using the back of the spoon or fork.

Add the chopped onion, garlic, tahini paste, cumin powder, salt, lemon juice and za'tar spice mix to the mashed eggplant. Whisk to combine and gradually add the olive oil. The dip should be of smooth spread like consistency. Taste and adjust the seasoning accordingly.

To serve, transfer Baba Ganoush to a bowl, on top sprinkle crumbled feta cheese, chopped tomato and drizzle olive oil.

Serve Baba Ganoush with toasted Pita Bread.