Arhar Ki Dal is an everyday comfort food to which most us are hooked. Arhar Dal Fry is one lentil curry which without fail accompanies steamed rice or garam garam phulkas for lunch in most of the Indian households. My love affair with this humble lentil curry started at an early age. Anyone who is familiar with the Kumaoni food culture would understand my fondness for this dal. In most of the Kumaoni households, the lunch menu often consists of dal-bhaat (lentil-rice) and when we say dal, by default, we are referring to arhar ki dal. There is an unsaid, soul-satiating comfort in mopping up the piping hot arhar dal fry with steamed rice (bhaat) that too sans using any cutlery. And till date arhar ki dal with rice remains my favorite comfort food, no second thought about it.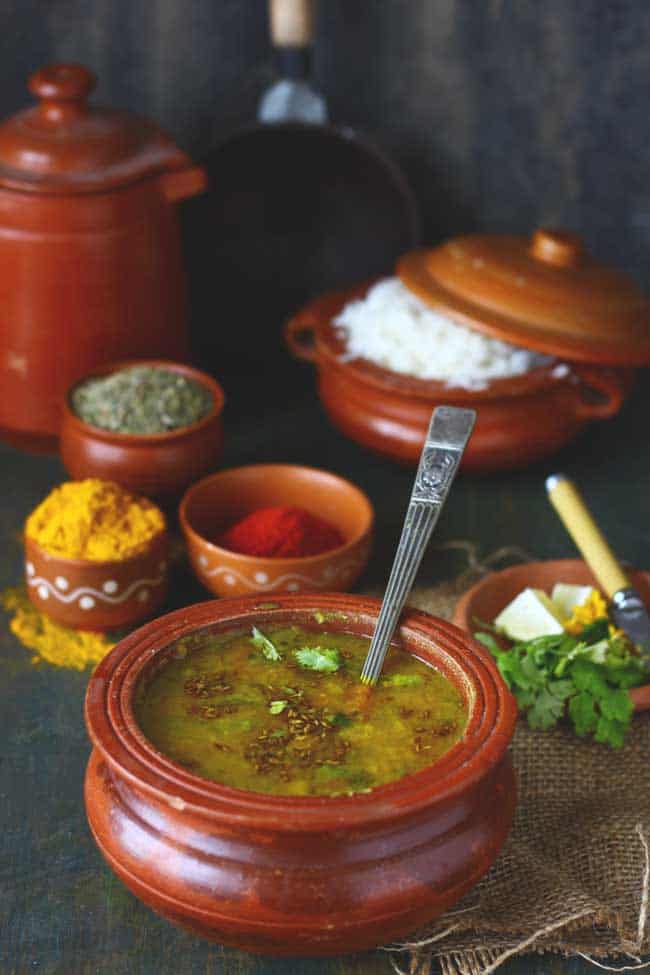 Every cook has its own method or recipe to follow when it comes to – dal fry. I am following the method, passed on to me by the senior ladies of our family.Well, you should note that the original recipe called for heavy duty brass cookware to cook the dal. I am switching to pressure cooker because of two reasons. One, I don't have the brass casserole. Second, I ain't no patient cook. So this can be called a quick version of the slow cooked arhar dal fry. Double winner. Though the taste of slow cooked arhar dal is just another level of foodgasm. My heart's definitely a little overwhelmed right now, as I am sharing this recipe with you. There are so many nostalgic food memories connected with this simple arhar dal fry. And I'm pretty sure that my favorite take on comfort food will forever-and-always be the classic, Arhar Dal Fry that I can't get enough of — dal-bhaat.
So if you happen to love dal and rice as much as I do, give this recipe a try! Hope you all enjoy this one as much as I do. Learn how to make Arhar Dal fry in few simple steps: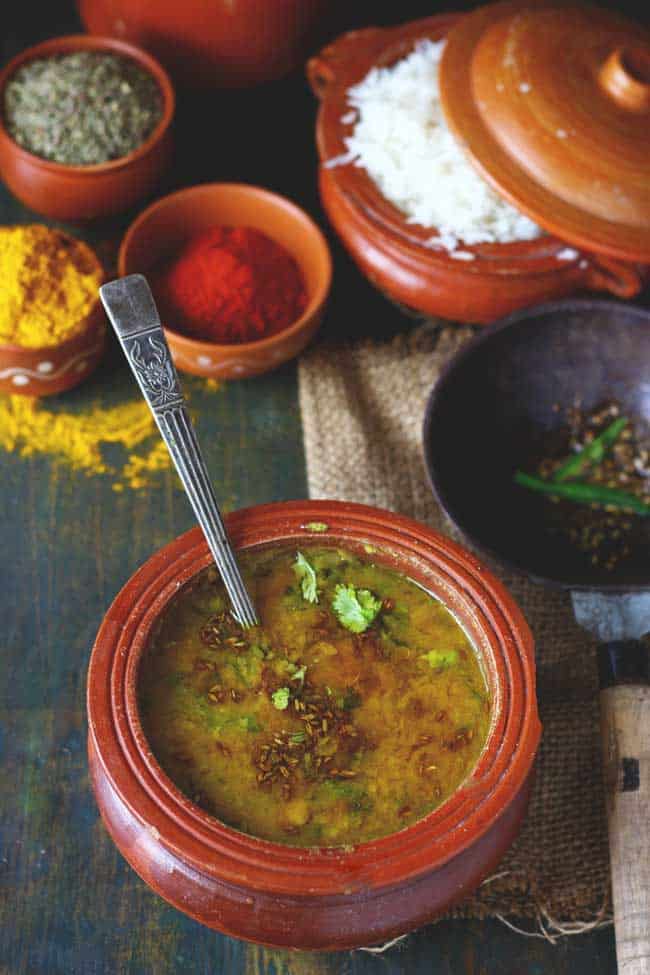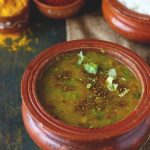 Arhar Dal Fry Recipe
2016-11-23 16:03:23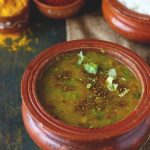 Serves 4
Ingredients
1 Cup pigeon pea lentil (arhar/toor dal)
1medium-size onion fine chopped
1 small-size tomato chopped
1 green chili fine chopped
1/2 tsp turmeric powder
Salt to taste
1/2 tsp red chili powder
2-3 pieces of raw mango slices or amchur powder
1 tbsp cooking oil
Ingredients for the tempering (tadka)
1 tsp cumin seeds
A pinch of asafoetida (hing)
1 tbsp clarified butter (ghee)
Instructions
Clean, rinse and soak dal in enough water. Set aside.
In a pressure cooker, heat a a tablespoon of cooking oil.
Once the oil is hot enough, add chopped onion and fry till onion turn light brown in color.
Next add the chopped tomato along with the red chili powder, salt and turmeric powder.
Fry till tomato turn mushy and the oil separates from the masala.
Drain water from the soaked dal. Add the dal in the pressure cooker. Stir to mix.
Fry for a minute or so. Add 2 - 3 Cups of water along with the amchur powder and green chili.
Close the lid of the pressure cooker. Cook the dal over medium heat for 1 - 2 whistle.
Turn off the heat. Let the steam release naturally from the pressure cooker.
Open the lid, if the dal seems too thick, adjust the consistency using lukewarm water.
Taste and adjust the seasoning accordingly.
Set the dal to simmer over low heat. Meanwhile, prepare the tadka.
Heat ghee in a small pan. Add asafoetida and cumin seeds.
Once the seeds change color and the aroma is released pour the tadka over the dal. Turn off the heat.
Close the lid of the pressure cooker. Let the dal sit this way until ready to serve or 5 minutes.
Garnish with fresh chopped coriander leaves.
Serve Arhar Ki Dal warm with steamed rice or phulka.
Fun FOOD and Frolic http://www.funfoodfrolic.com/